A major airport in the Bahamas was swallowed up by Hurricane Dorian flood waters, as a local lawmaker shared dramatic footage of pounding waves — with no runways or terminals in sight.
The Grand Bahama International Airport was knocked out of commission, in video of the catastrophe shared by Member of Parliament Iram Lewis.
The airport in Freeport was under 6 feet of water on Monday. Only water could be seen in Lewis video, with no hint there's a runway under the flood.
"The wind is howling," Lewis told a camera after he moved to higher ground, but still in the path of Dorian. "We're still pretty much in harm's way."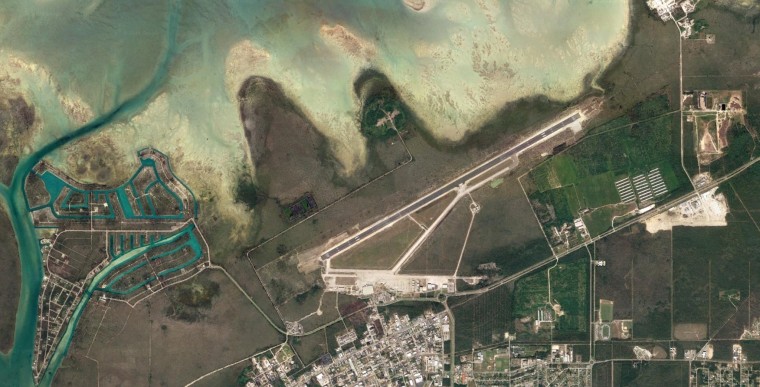 Even before Dorian struck, people in the region were shutting things down and taking shelter. The last passenger plane to leave Grand Bahama International Airport was at 9:52 a.m. Saturday, as Bahamasair Flight 320 took off for Nassau, according to the tracking service FlightAware.
No flights will be able to leave anytime soon.
Dorian's winds were at 110 mph on Tuesday morning as it slowly moves northwest away from the Bahamas.
Lewis urged island residents to get to higher ground as soon possible, or least to the highest point of their own homes.
"We're getting a lot of distress calls, persons needing rescue, but we cannot get to them right now," Lewis told the camera.
The islands of Abaco and Grand Bahama have a population of about 70,000.