Basking in this unusually balmy December? You can thank a weather phenomenon whose mere mention sends bone-chilling shivers down Americans' spines: the polar vortex.
But this time, instead of blanketing much of the nation in a brutal arctic blast, the polar vortex is keeping the deep freeze away. That's because the vortex — an arctic cyclone of extremely cold air high up in the atmosphere — is strong right now and fencing all that cold up north, meteorologists say.
That powerful swirling pool remains over the North Pole, northern Canada and Siberia.
"The jet stream has been to our north and we haven't seen it coming south," said James Mitchell, a National Weather Service meteorologist in Buffalo. "It's keeping all the cold air bottled up into Canada."
During the memorably harsh winter of 2014, the polar vortex was weak, allowing the cold to migrate south into the U.S., where it was parked for an extended period of time.
While warmer weather in the Northeast can be associated with the El Niño weather pattern, which is occurring now, climatologists say the strong polar vortex is propping up the temperatures.
So without the colder air, much of the nation — from the South through the Midwest and the East Coast — will see temperatures this weekend about 10 to 30 degrees above normal, according to The Weather Channel. Daily records could be shattered.
In Akron, Ohio, forecasters say the high on Saturday could reach 65 degrees, which would beat the current record of 62 degrees set in 1899.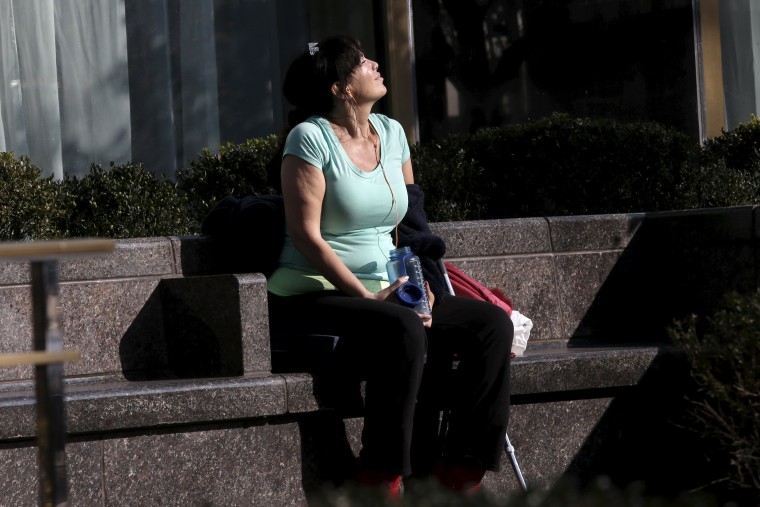 PIttsburgh's high on Sunday could reach close to 70 degrees, and possibly eclipse the 71-degree record set in 1901, reported NBC affiliate WPXI.
Meanwhile, Buffalo, New York, which has seen no significant snowfall this month — breaking a record dating back to 1899 — will experience temperatures in the 60s this weekend, forecasters said.
Related: No Snow for Buffalo: City Breaks Record Dating Back to 1899
The next possibility for falling flakes in the region wouldn't be until late next week or that weekend, Mitchell said. And even then it may not be significant.
"For sure, it's going to eventually get colder," Mitchell added. "But for now, it's well above normal."