An early pre-winter storm spreading over the South and lower Midwest and headed for the Northeast caused five deaths on the roads Wednesday, and more dangerous travel conditions were expected as Americans started their Thanksgiving treks.
In Mississippi, a casino-bound tour bus overturned Wednesday on an icy highway, killing two people and injuring the 44 other people aboard.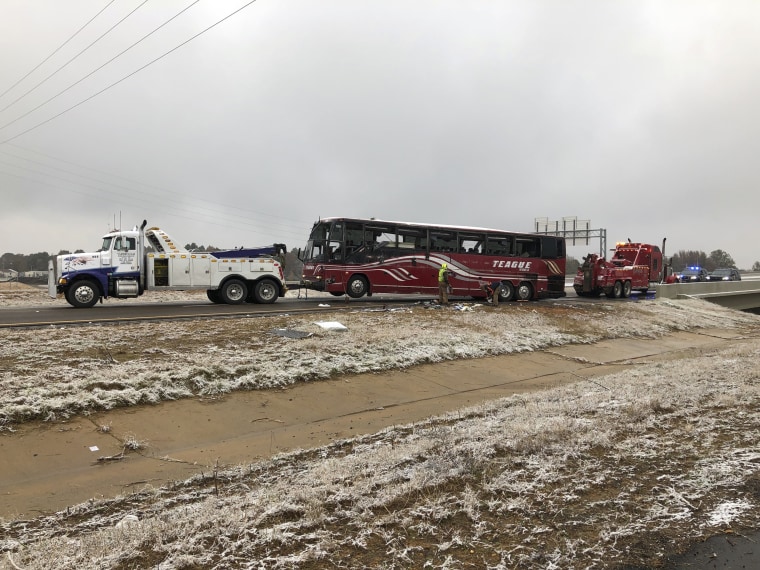 In Arkansas, three people were killed in separate crashes on icy roads, and traffic on Interstate 40 was halted overnight due to several crashes. The interstate reopened in the morning, but officials said traffic was moving slowly because some drivers had fallen asleep while stranded.
More than 89 million people were under a winter weather advisory as New York, New Jersey, Pennsylvania and Washington, D.C., officials prepared for downed trees and power lines and delays on the roads.
The storm had already knocked out power for more than 70,000 customers in Kentucky, more than 67,000 in Indiana and more than 35,000 in Ohio.
Air delays could also prove challenging as people began their holiday travel during a snowy pre-Thanksgiving weekend.