McGruff the Crime Dog has been barking up the wrong tree.
John Russell Morales, 41, an actor who once played the crime-fighting cartoon bloodhound, has been sentenced to nearly two decades behind bars after pleading guilty to possessing 1,000 marijuana plants and a cache of nearly 30 weapons — including a grenade launcher and thousands of ammunition rounds.
Morales was arrested in 2011 after Galveston, Texas, police and drug-sniffing dogs — real dogs, that is — stopped him for speeding, according to Assistant U.S. Attorney Michael Kusin, who later prosecuted the case.
Authorities discovered diagrams of two indoor pot-growing operations and an abundance of marijuana seeds in Morales' Infinity, according to the Houston Chronicle newspaper.
Police who raided Morales' residence seized 1,000 marijuana plants and 9,000 rounds of ammunition for 27 weapons — including a shotgun, pistols, rifles, and a military grenade launcher, according to court documents obtained by NBC News.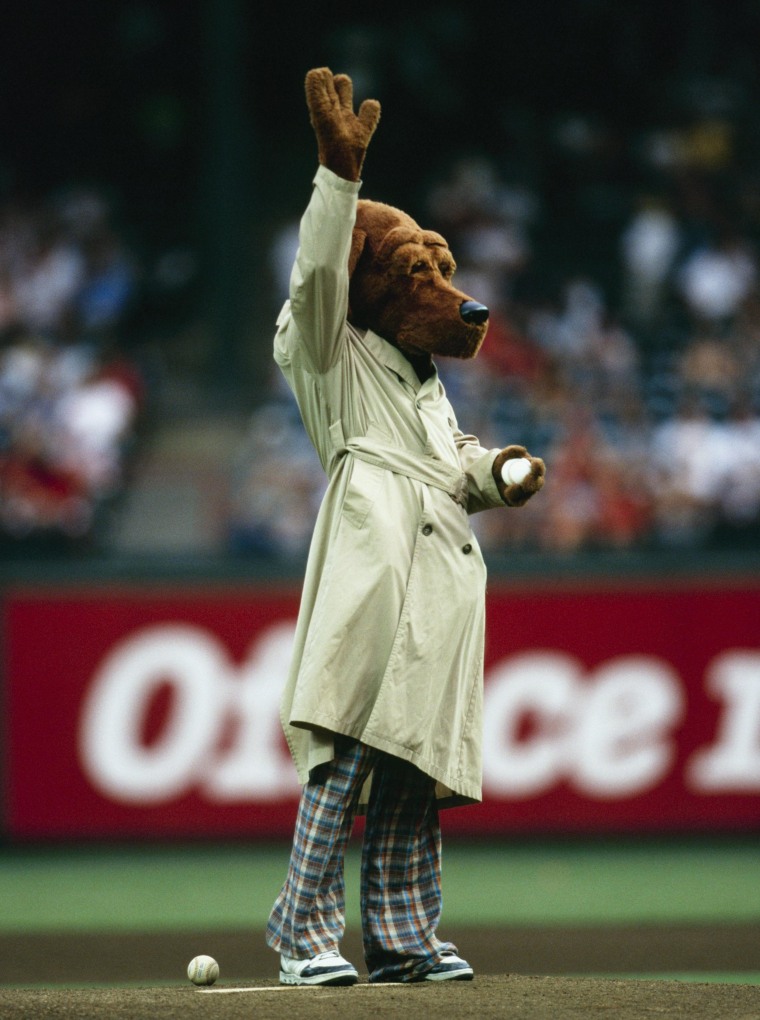 Morales was sentenced to 16 years in jail on Monday, Kusin said.
McGruff was created by the global advertising agency Saatchi & Saatchi through the Ad Council for the National Crime Prevention Council as a tool for American police in developing crime awareness among kids.
— Daniel Arkin, NBC News