If you ever wondered why they're called "slime eels," ask no further. Also known as "hagfish," they created a sticky mess when a truck overturned on an Oregon highway, spilling 7,500 pounds of the creatures onto the roadway.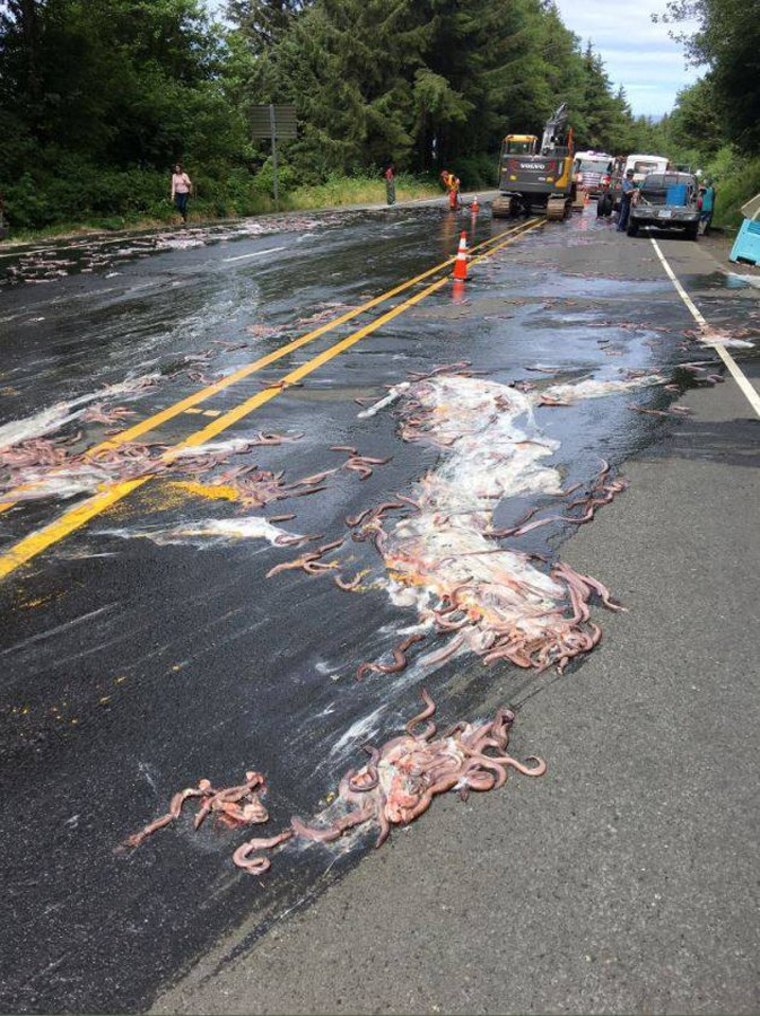 Unfortunately for the owner of this car, the eels secrete a slime when they are stressed.
Police said as the truck driver approached road construction and tried to stop, one container flew off the truck bed and into the southbound lane, while the other containers spilled onto the highway, police said.
The flying container hit one vehicle which then caused it and four other vehicles to be pushed into each other. Police said the people in the vehicle hit by the container suffered minor injuries. No one else was injured.
The road reopened after the bulldozing and hosing it off was completed Thursday afternoon.
According to King5, the live eels were going to be shipped to Korea for consumption.