There are hundreds of alligators living in the lush swamps surrounding the Myakka Pines Golf Club in Englewood, Florida — but few have gained as much attention as the very large gator who became a hazard on the seventh green last week.
According to general manager Mickie Zada, two senior members of the club were playing the course on March 6 when they came upon the gator "who appears to have taken residence on our White Course #7 hole."
Bill Susie used his phone to snap a photo of the gator at an angle that made it "looks like a dinosaur," — even though Zada believes it was only 12-13 feet long — while Dick Huber took the picture of the reptile lying on the green.
According to Zada, the photos have turned into a publicity boom for the course, which is located south of St. Petersburg on Florida's Gulf Coast.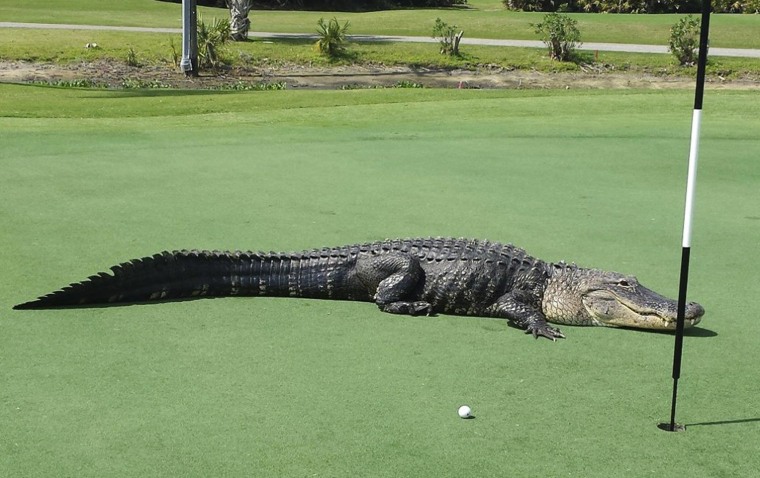 SOCIAL
— Seán Federico-O'Murchú