He's back.
A massive alligator — who caused an even bigger social media buzz — has once again been spotted at a Florida golf club.
The 12-to-13-foot gator made an appearance Thursday at the Myakka Pines Golf Club in Englewood, Florida, according to a post on the club's Facebook page.
The alligator, apparently named "Goliath," was first seen strolling on the seventh green earlier this month.
General Manager Mickie Zada said two members of the club were playing on the course on March 6 and captured a photo of the gator who appeared "to have taken residence on our White Course #7 hole."
This time, Goliath was spotted at water's edge eating a turtle Thursday morning, according to the post.
"Lots of people are asking what alligators eat...here is Goliath having a turtle for breakfast.(Sorta nasty to see but it's the reality of wild animals)," the post said.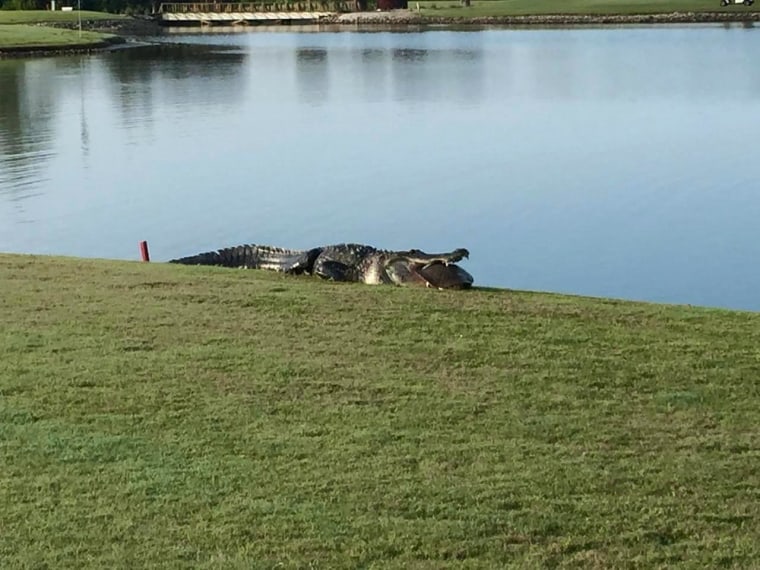 SOCIAL
IN-DEPTH
— Daniella Silva