Animal welfare officers in Australia made a desperate appeal for shearers after finding this sheep with wool so overgrown its life was in danger. Struggling to walk under its own weight, the very woolly merino sheep was spotted wandering on its own outside the capital Canberra by bushwalkers who alerted local RSPCA officers.
On its Facebook page Tuesday, the RSPCA said it was "urgently seeking the help of a shearer." Within hours, the call had been heeded. According to Australia's public broadcaster, four time Australian Shearing Championship winner Ian Elkins "put his hand up for the job."
Elkins got to work Thursday morning, removing more than 88 pounds of wool from the overloaded beast, who has been named "Chris" by his rescuers.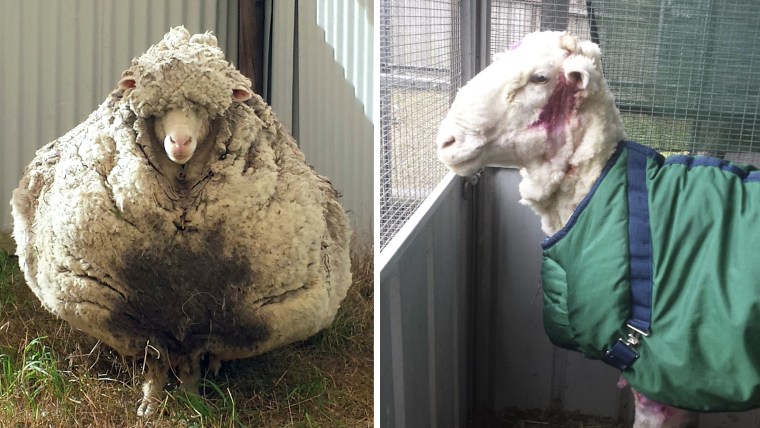 Video: Aussie Sheep Produces "Record Fleece"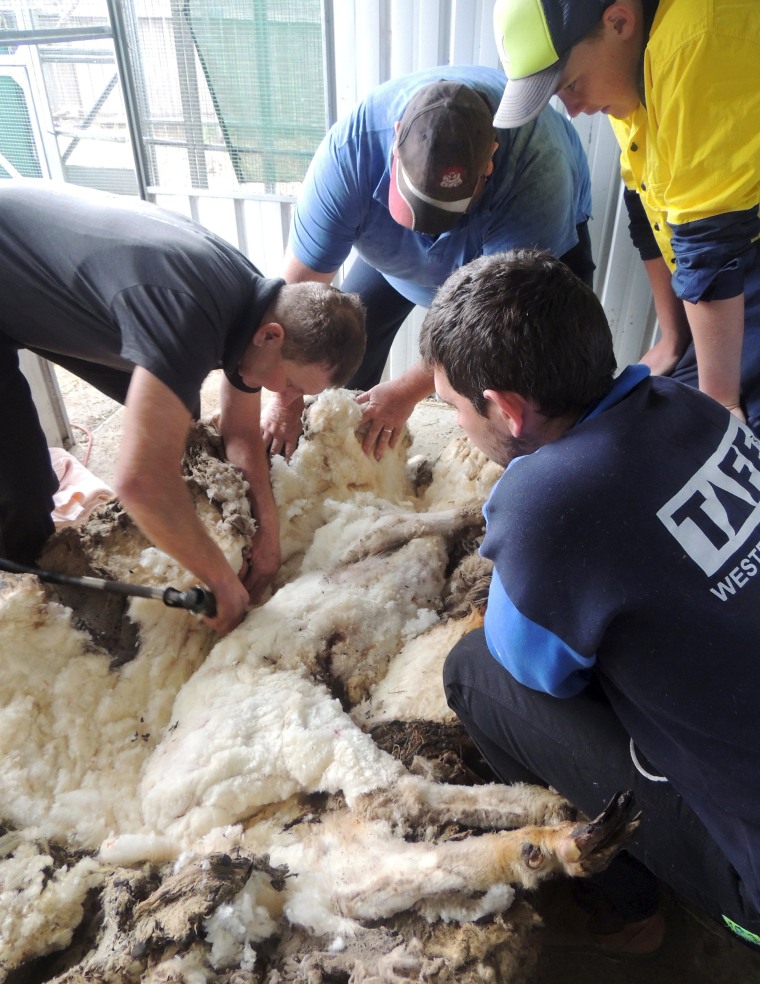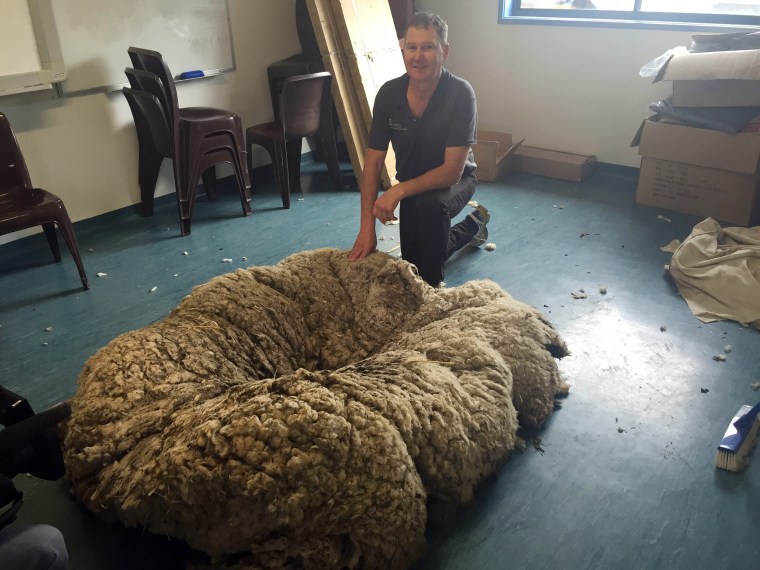 -- AFP and NBC News