A truck carrying millions of honeybees to a Washington state blueberry farm overturned on a highway Friday, spilling hives across the asphalt and triggering a large cleanup and rescue operation.
Many of the bees were killed in the predawn accident, which the truck's 36-year-old driver said was caused by a blown tire as he merged onto Interstate 5 in Lynnwood, NBC affiliate KING 5 reported. A Washington State Patrol spokesman said the driver may have been speeding.
In the truck were 458 hives, each containing anywhere from 26,000 to 30,000 bees, the station said. That comes out to about 12 million bees, maybe more. State police at the scene told the station
Fire crews doused the spilled cargo with a fire retardant, which killed many of the bees, KING 5 reported. Bee keepers worked hours to contain the rest. Firefighters hosed mounds of dead bees from the highway.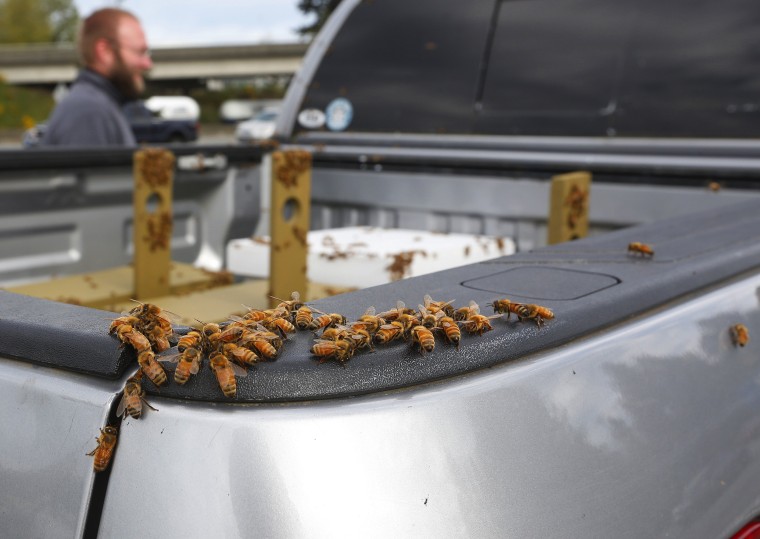 — Jon Schuppe