Twelve newborn babies have died in a fire that erupted overnight in a Baghdad hospital, officials said Wednesday.
The Ministry of Health said the blaze at Yarmouk Hospital appeared to have been caused by faulty electrical wiring. A large part of the hospital was damaged by the fire.
Civil defense units evacuated eight other babies and 29 women to other hospitals in Iraq's capital, the ministry added. Further details were not immediately available.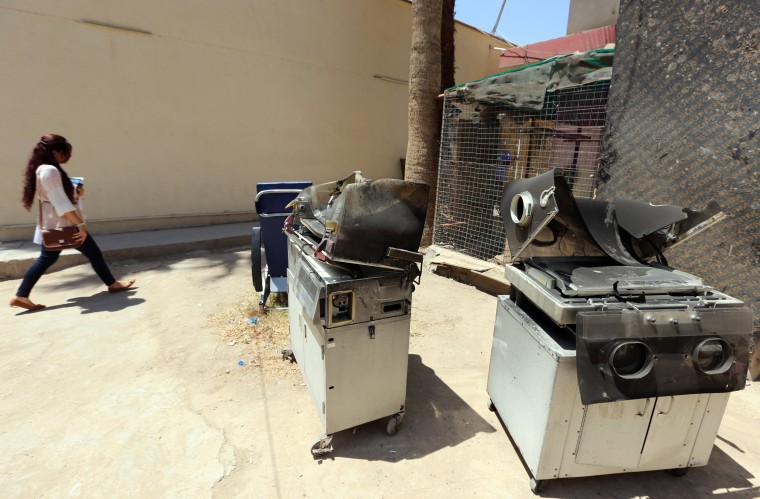 Crying and angry relatives gathered outside the hospital on Wednesday morning, where forensic teams picked through the rubble.
Hussein Omar, a 30-year-old construction worker, told The Associated Press he lost his newborn twins in the blaze.
He said he was first told to look at another hospital where some patients had been moved, but came back to Yarmouk after he couldn't find them. He told the AP the hospital staff then told him to go look at the morgue.
"I only found charred pieces of flesh," he said, crying. "I want my baby boy and girl back. The government must give them back to me."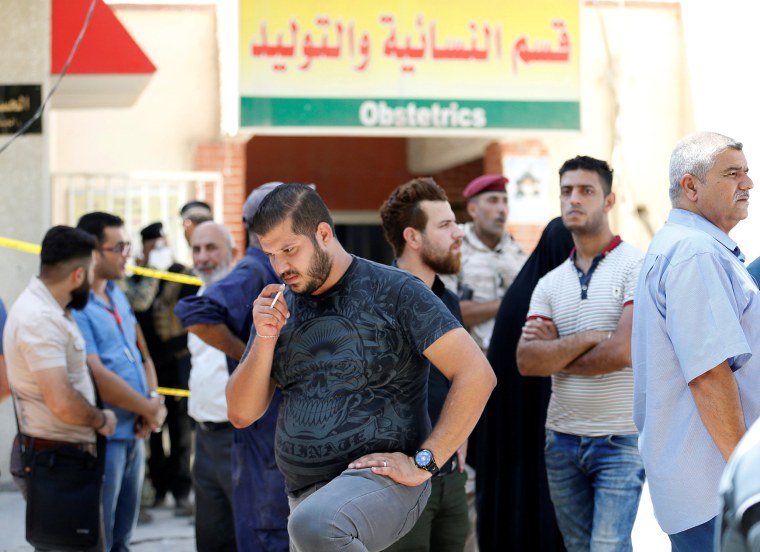 Shaima Hassan, 36, told the Associated Press she had spent more than a year visiting hospitals in and outside of Iraq trying to conceive. She lost her two-day-old son in the fire.
"I waited for ages to have this baby and when I finally had him, it took only seconds to lose him," she said.
Forty-one-year-old Eshrak Ahmed Jaasar told the Associated Press she felt very bitter towards the government for not preventing this fire.
"We pay the hospital employees thousands of Iraqi dinars to allow us in to get our loved ones basic food and milk, which they cannot provide," she said. "It's a corrupt government that doesn't care about its citizens and lets this happen."