SKOPJE, Macedonia — Fifteen people died in flash floods in and around the Macedonian capital of Skopje during a storm on Saturday evening, police said on Sunday.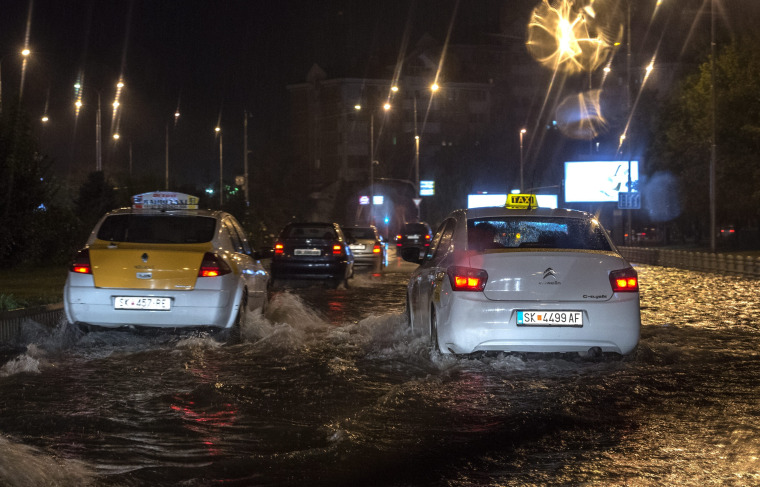 A large chunk of the ring road around Skopje had been swept away and the waters had carried some cars hundreds of meters into nearby fields, the official said.
Northern suburbs of Skopje were particularly hard it, with many homes flooded. The official said 22 people had been injured, while six people remain missing.
There were also flash floods in the city center.
The rain had stopped on Sunday morning but more rain was forecast for the evening.