MOSCOW — A fire swept through a private home for the elderly in a Ukrainian village shortly before dawn Sunday, killing 17 people and injuring five others, an emergency official said.
The head of the emergency services, Mykola Chechetkin, said 35 people were in the house when the fire broke out before 4 a.m. and 17 of them were killed. It was unclear whether any staff members were among the dead.
Police said they are working to determine the cause of the fire and also to learn whether the home was operating legally. The owner of the business was detained for questioning.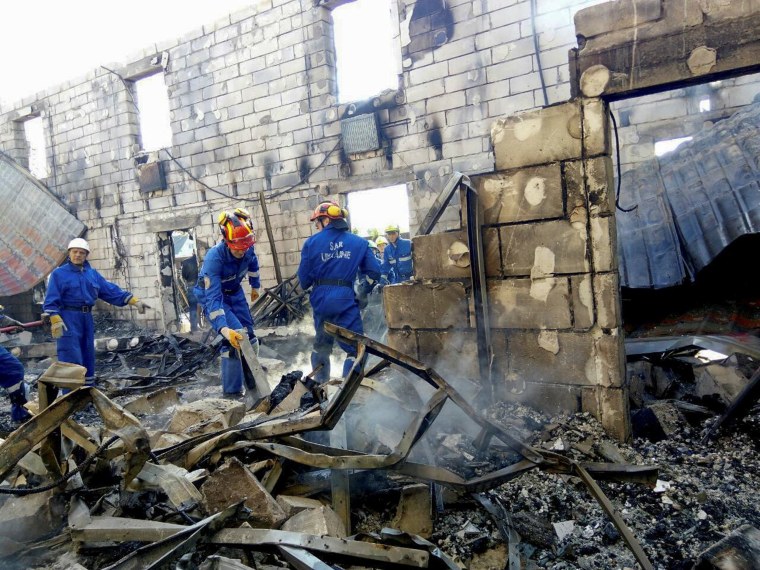 Photographs provided by the emergency services show that the fire gutted the two-story, yellow stucco building in Litochki, a village 25 miles north of Kiev, the capital. Several charred satellite dishes were seen still attached to a wall.
Reports carried by the Russian state news agency Tass and others said the fire may have been set off when a television set exploded.
The Ukrainian government has set up a commission to investigate the circumstances of the fire.