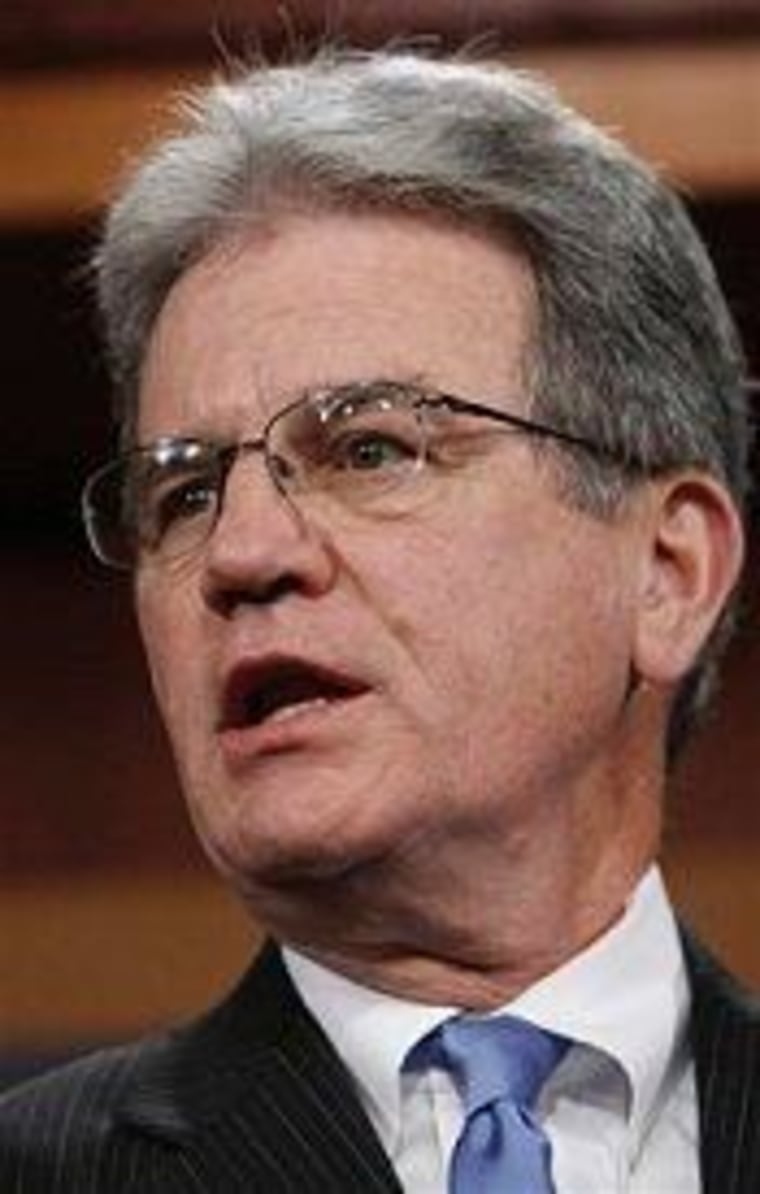 Sen. Tom Coburn (R-OK)
1) He is a three-time cancer survivor.
2) He is a medical doctor who has delivered more than 4000 babies. From his website: 
"Dr. Coburn returned to Muskogee where he specializes in family medicine, obstetrics and the treatment of allergies. Dr. Coburn has personally delivered more than 4,000 babies."
3) His wife was his childhood sweetheart and a former Miss Oklahoma. From National Journal:
"Coburn graduated from Oklahoma State, and while there, married his childhood sweetheart, who was Miss Oklahoma 1967."
4) Dr. Coburn was named one of Time Magazine's 100 Most Influential People in 2013, with an article written by unlikely supporter and longtime friend, President Barack Obama. From President Obama's article in Time:
"After I took office, Tom received dozens of letters from Oklahomans complaining that we looked too close on TV. Tom's response was "How better to influence somebody than to love them?" Each of us still hopes the other will see the light. But in the meantime, we'll settle for being friends."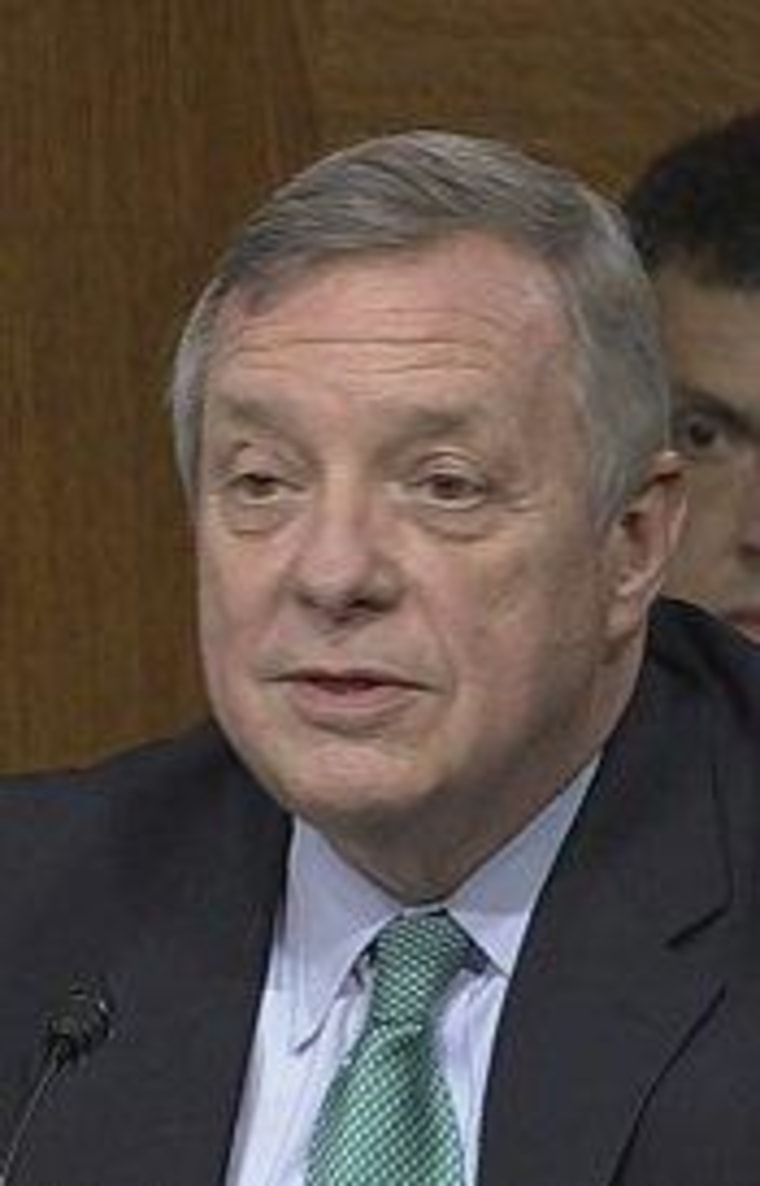 Sen. Dick Durbin (D-IL)
5) He has introduced President Obama at three Democratic Conventions. From the Chicago Tribune:
"Sen. Dick Durbin introduced Barack Obama to the country at the Democratic National Convention in 2004 when the future president was a neophyte candidate for the U.S. Senate. He did it again four years later when Obama won the Democratic presidential nomination. [In 2012], Durbin played the introductory role once again before Obama's acceptance speech in seeking election to a second term in the White House."
6) He is one of the longest serving senators in Illinois history. From NBC Chicago:
"If Durbin wins [in 2014], he will surpass [Senator Paul] Douglas to become the longest-serving Democratic senator in Illinois history and will be only the second Illinois senator elected four times, following Shelby Moore Cullom, a Republican who served from 1883 to 1913. That would be a historic Senate career, for a Senate lifer."
7) He interned for Senator Paul Douglas (D-IL) while in college and named his son after him. Again from NBC Chicago:
"Durbin has wanted to be a senator ever since he was a Georgetown University intern holding papers for Paul Douglas to sign. Durbin named his son Paul Douglas Durbin, and 30 years after his mentor's defeat, he finally got to call himself 'senator.'"
8) He is housemates with three other high ranking Democrats in Congress. From The New York Times:
 "About a quarter-mile southeast of the Capitol, the inelegantly decorated two-bedroom house has become an unlikely center of influence in Washington's changing power grid. It is home to the second- and third-ranking senators in the new Democratic majority (Mr. Durbin, the majority whip, and Mr. [Chucl] Schumer, the vice chairman of the Democratic caucus) and the chairman of the House Democratic Policy Committee (Mr. [George] Miller)."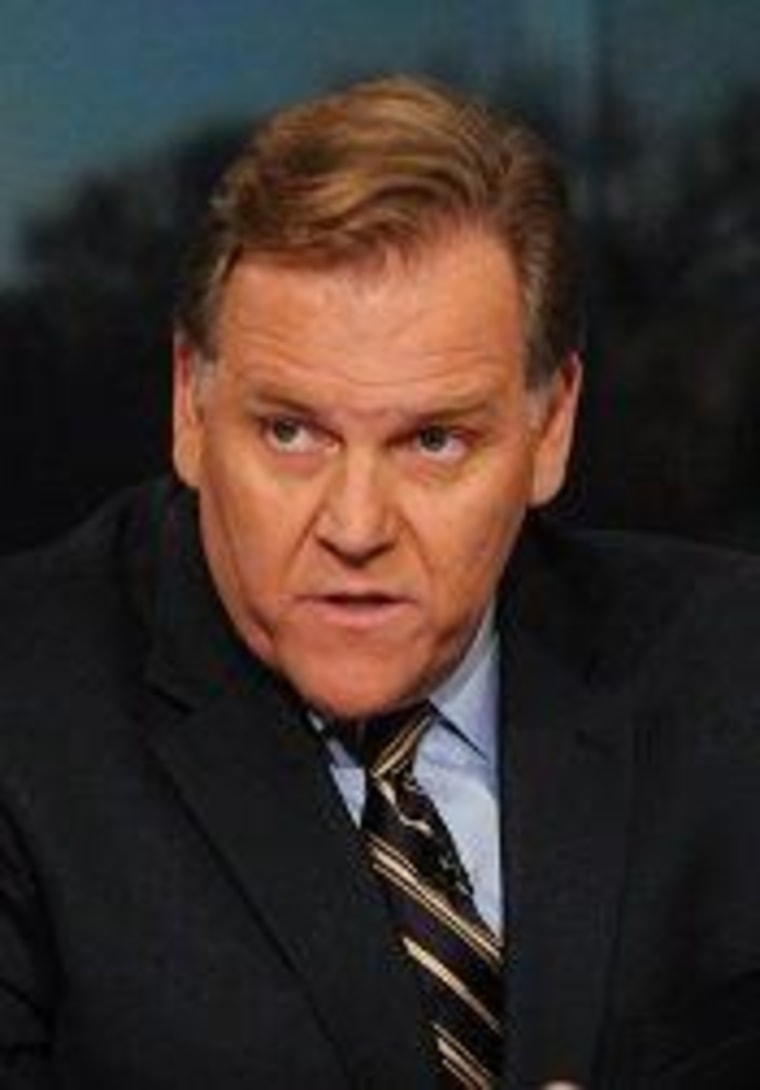 Rep. Mike Rogers (R-MI)
9) He served in the U.S. Army after college. From The Wall Street Journal:
"After graduation, [Rogers] entered the Army, ultimately reaching the rank of first lieutenant and serving as a company commander in a rapid deployment unit."
10) He decided not to run for Senate in 2014. From Politico:
"The chairman of the House Intelligence Committee said he believes he can accomplish more in the House, with his committee perch and his party in the majority. 'For me, the significance and depth of the impact I can make on my constituent's behalf far outweighs the perceived importance of any title I might hold,' he said in a note to supporters."
11) He was recently awarded Legislator of the Year by the TechAmerica Foundation. From TechAmerica:
"The TechAmerica Foundation is pleased to announce that House Intelligence Mike Rogers (R-MI) has been selected as the 2013 Legislator of the Year for the United States House of Representatives."
12) A group of FBI Agents endorsed Rogers to be the next director of the FBI before the nominated James Comey. From The Washington Post:
"The organization that represents more than 12,000 FBI special agents on Monday endorsed a Republican congressman to be the bureau's new leader, as the Obama administration steps up its search for a successor to Director Robert S. Mueller III."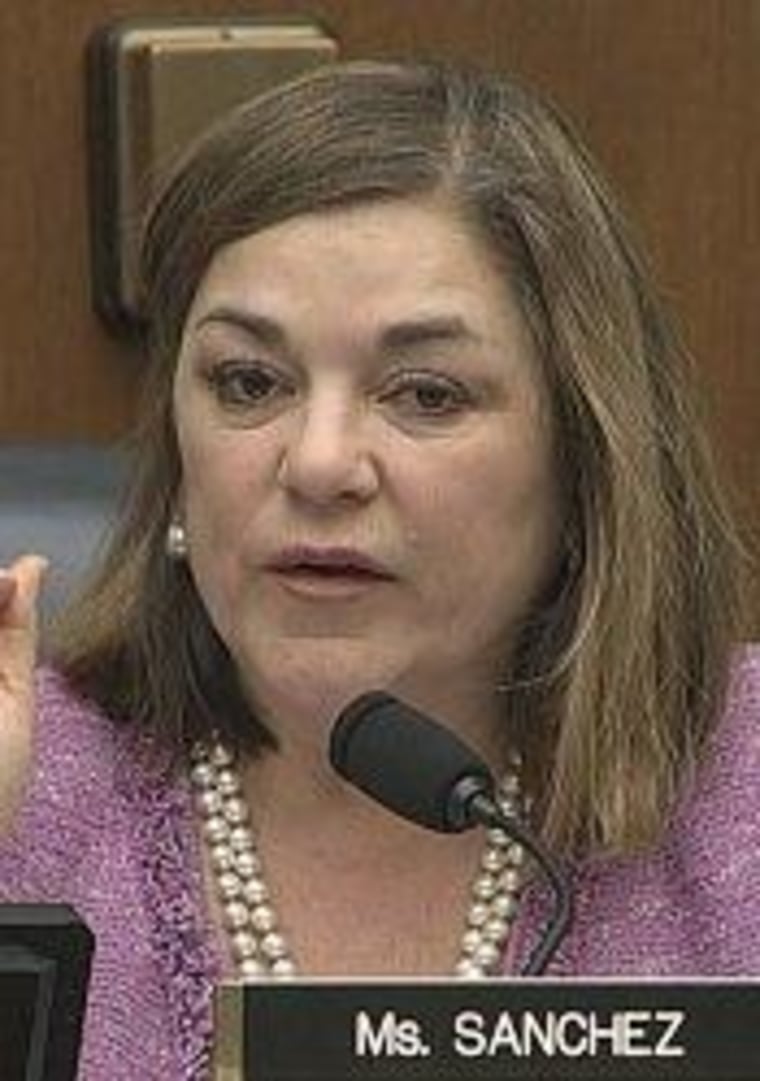 Rep. Loretta Sanchez (D-CA)
13) She played herself on an episode of TNT's police drama, "The Closer." From TV Guide
"In the episode…As the case gets under way,[Larry] King (as host of Larry King Live) interviews Congresswoman Sanchez about the case at hand, while Dunne and Klieman offer legal commentary from the courthouse steps.
14) She is not the only member of her family in Congress. Her sister, Linda Sanchez is a Democratic Congresswoman from California. From her sister's website:
"Sánchez' service in the U.S. House of Representatives is historic as she proudly works with her sister Loretta, Congresswoman from the 47th District of California. They are the first sisters and the first women of any relation to ever serve in Congress." 
15) She founded the "Women in the Military Caucus" and is the highest ranking female on the Armed Services Committee. From the Orange Country Register.
16) Sanchez's humorous holiday cards are a known staple in Congress and for years featured her cat, Gretzky. From The Washington Post:  
"She started sending out cards in 1998, her second year in Congress, but they were fairly formal those early years — until 2002, when she added an image of the plump white furball in sunglasses, riding in the front seat of a convertible. 'Everyone went crazy,' she recalled — and a meme was born."