Almost 30 million people across the globe are living in modern-day slavery, according to a report published Thursday.
The inaugural Global Slavery Index, published by the Australia-based Walk Free Foundation, said the African nation of Mauritania, Haiti, Pakistan, and India have the highest number of slaves in proportion to population.
But taken in absolute terms, global powers such as China and Russia were near the top of the list of countries with the largest total of people living in slavery.
The index says the term "slavery" is used mean a variety of conditions, such as forced labor, human trafficking, the sale and exploitation of children, and forced marriage.
As many as half of the estimated global total of 29.8 million slaves are living in India, the index said.
With between 13.3 million and 14.7 million slaves -- more than the population the U.S. state of Illinois -- around 10 percent of India's population are facing these conditions.
The second highest is China, with around 3 million people estimated to be living in slavery.
The index said the figure for China includes "the forced labour of men, women and children in many parts of the economy, including domestic servitude and forced begging, the sexual exploitation of women and children, and forced marriage."
The Walk Free Foundation said in a preface to the report that it is "committed to ending all forms of modern slavery in this generation."
"Whether it is called human trafficking, forced labour, slavery or slavery-like practices...victims of modern slavery have their freedom denied, and are used and controlled and exploited by another person for profit, sex, or the thrill of domination," it said.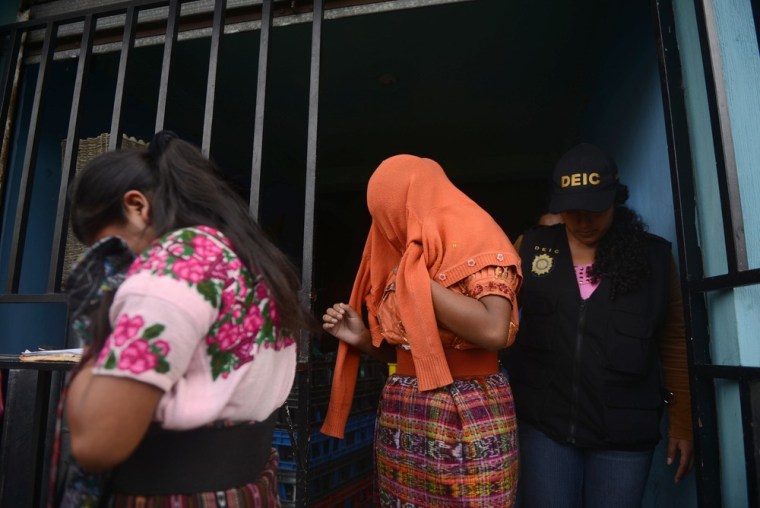 It also commented on the "staggering but harsh reality" that many people are born into hereditary slavery, particularly in West Africa and South Asia.
The index ranked 162 countries based on three factors: estimated prevalence of modern slavery by population, levels of child marriage, and levels of human trafficking into and out of the country.
The U.S. came in at 134th, worse off than Barbados (135), South Korea (137), Hong Kong (141), Costa Rica (146), and Cuba (149).
While deeming the U.S. and Canada "very low risk," it said they were prime destinations for human trafficking because of "their demand for cheap labour and relatively porous land borders."
The U.K., Ireland, and Iceland were given the best ratings and came in at joint 160th.
"This does not mean these countries are slavery free," the report said. "On the contrary, it is estimated that there are between 4,200 -- 4,600 people in modern slavery in the United Kingdom alone."
Australian mining magnate Andrew Forrest founded the Walk Free Foundation last year, according to Reuters.
Its Global Slavery Index was endorsed by leaders including former U.S. Secretary Hillary Clinton, former U.K. Prime Minister Tony Blair and Microsoft co-founder Bill Gates.
Reuters contributed to this report.
Related: