BEIJING— An oil tanker that caught fire after colliding with a freighter off China's east coast is at risk of exploding and sinking, Chinese state media reported Monday.
Poor weather continued to hamper the rescue work, a spokesman for China's Foreign Ministry said as authorities from three countries struggled to find dozens of missing crew members and contain oil spewing from the blazing wreck.
Search and cleanup efforts have also been hampered by fierce fires and poisonous gases that have engulfed the tanker and surrounding waters, state-run CCTV reported.
The Panama-registered tanker Sanchi was sailing from Iran to South Korea when it collided late Saturday with the Hong Kong-registered freighter CF Crystal in the East China Sea, 160 miles off the coast of Shanghai, China's Ministry of Transport said.
China, South Korea and the U.S. have sent ships and planes to search for the Sanchi's crew. The remains of one of the 32 mariners on board was found on Monday afternoon, Iranian and Chinese officials confirmed.
The Sanchi's cargo was estimated to be worth more than $60 million.
All 21 crew members of the Crystal, which was carrying grain from the United States to China, were rescued.
It wasn't immediately clear what caused the collision. Ship tracking data shows the collision occurred in waters not frequently used by large vessels like tankers, dry-bulk carriers or container ships. Most ships travel either closer to the Chinese coast in the west or nearer to Japan in the east.
The Sanchi was carrying 150,000 tons — or nearly 1 million barrels — of condensate, a type of ultra-light oil, according to Chinese authorities.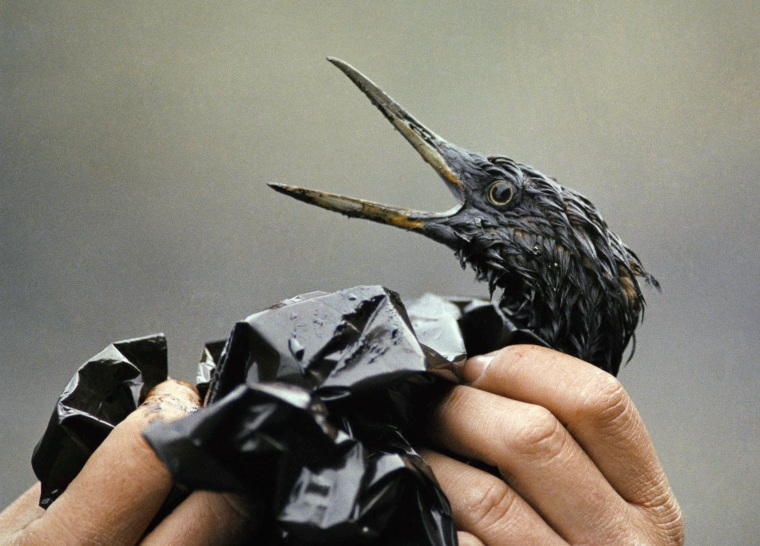 By comparison, the Exxon Valdez was carrying 1.26 million barrels of crude oil when it spilled 260,000 barrels into Prince William Sound off Alaska in 1989, badly damaging local ecology and the area's fishing-based economy.
But the size of the oil slick from the Sanchi — and the scale of the environmental toll — may be smaller. Unlike the thick crude that gushed out of the Valdez, much of the light, gassy condensate from the Sanchi may have evaporated or burned immediately, said Kwon Yong-deok, a Korea Coast Guard official.
Condensate is extremely low in density, highly toxic and much more explosive than normal crude oil.
When condensate meets water, it evaporates quickly and can cause large-scale explosion as it reacts with air and turns into a flammable gas, Reuters reported.
When liquid, most condensate is colorless and virtually odorless. Surface spills of condensate are therefore difficult to detect visually, making them hard to manage and contain.
An official in Iran's Oil Ministry, who spoke to The Associated Press on condition of anonymity because he was not authorized to speak to reporters, said the tanker was owned by the National Iranian Tanker Co.
It's the second collision for a ship from the National Iranian Tanker Co. in less than a year and a half. In August 2016, one of its tankers collided with a Swiss container ship in the Singapore Strait, damaging both ships but causing no injuries or oil spill.