Helicopter surveys on Sunday showed more extensive damage than earlier thought from an overnight earthquake in the mountainous central Japan area that hosted the 1998 Winter Olympics. At least 37 homes were destroyed in two villages, and 39 people were injured across the region, including seven seriously, mostly with broken bones, officials said.
The magnitude-6.7 earthquake struck shortly after 10 p.m. local time Saturday west of Nagano city at a depth of 6 miles, the Japan Meteorological Agency said. The agency revised the magnitude from a preliminary 6.8 while the U.S. Geological Survey measured it at 6.2. Since the quake occurred inland, there was no possibility of a tsunami.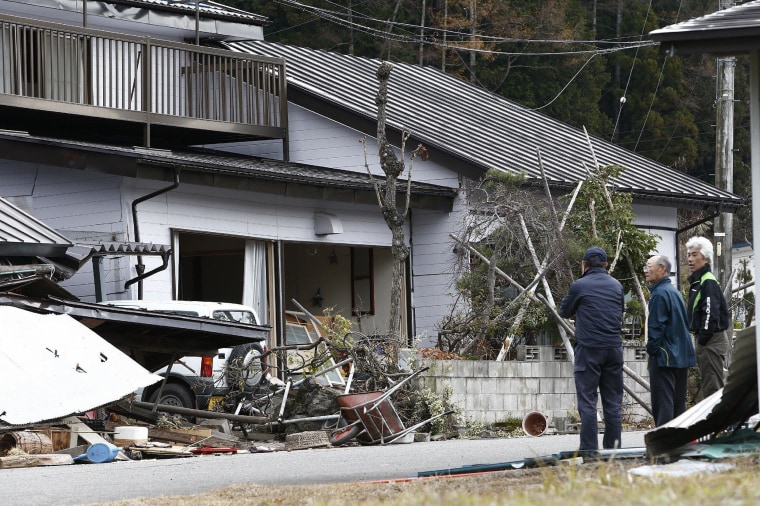 Ryo Nishino, a restaurant owner in Hakuba, a ski town west of Nagano, told Japanese broadcaster NHK that he had "never experienced a quake that shook so hard. The sideways shaking was enormous." He said he was in the restaurant's wine cellar when the quake struck, and that nothing broke there.
Thirty people were injured, at least two seriously, the Federal Disaster Management Agency said Sunday. "We are trying to assess the situation as quickly as possible, and we'll do our utmost for the rescue of the injured people," Japan's top government spokesman, Yoshihide Suga, told reporters.
One of the hardest-hit areas appeared to be Hakuba, which hosted events in the 1998 games. At least seven homes collapsed, and other buildings were also severely damaged, local and national disaster agencies said. Seventeen people were injured. The National Police Agency told Japan's Kyodo news agency that 21 people were trapped underneath the collapsed houses, but they all were rescued, with two of them injured.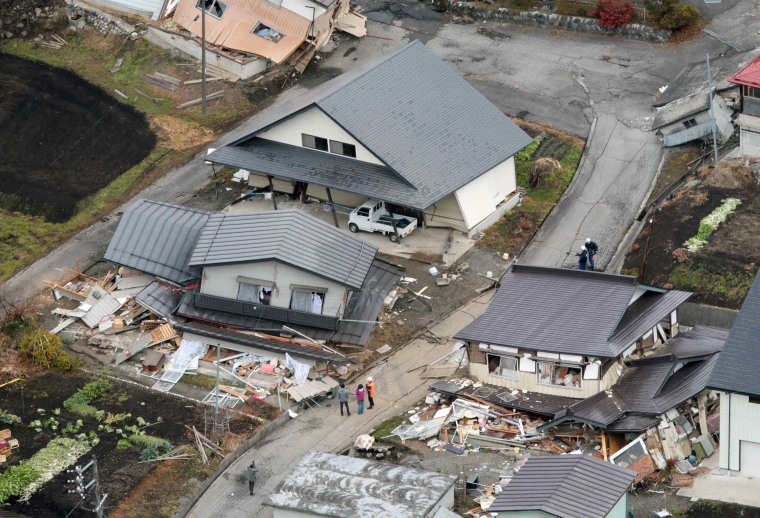 — The Associated Press