TEL AVIV, Israel — Some 4,000 dolls resembling stone-throwing youths have been seized on their way into Palestinian-controlled areas, Israeli officials said Wednesday.
Two containers carrying the 10-inch toys originating from the United Arab Emirates were spotted on Tuesday, Head of Enforcement for Haifa Customs Doron Samara told NBC News.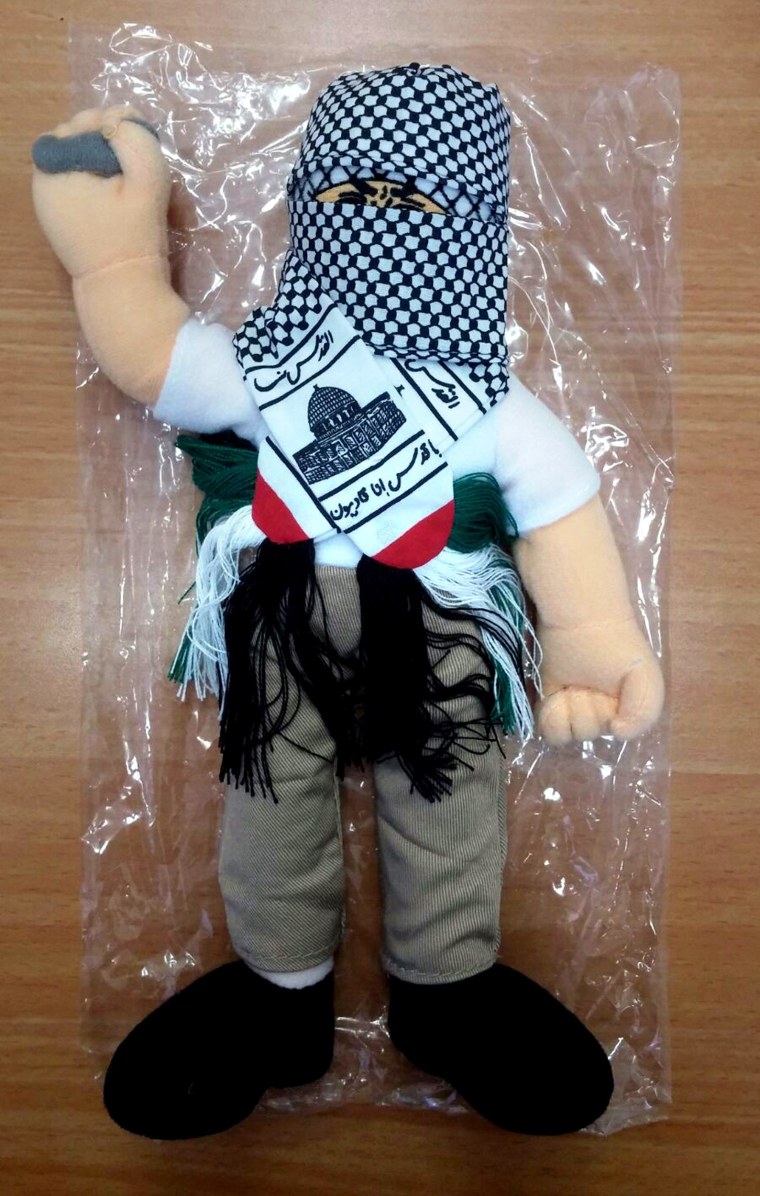 Arab keffiyeh scarfs cover the faces of the dolls, which are wrapped in Palestinian flags. They also carry a picture of the Dome of the Rock and the words "Jerusalem is ours" and "Jerusalem, we are coming" in Arabic.
Palestinian anger over who is granted access to the Dome of the Rock, or Temple Mount, in Jerusalem has fueled a two-month bout of violence and demonstrations. Palestinian knife attacks have killed 22 Israelis and wounded 215. Nearly 110 Palestinians have been killed and 4,800 wound wounded during this time.
"The containers were supposed to contain plastic objects, carpets and other household goods but instead we found boxes with dolls inside them," Samara said. "This shipment was intended to reach the Palestinian Authority, and we see these dolls as incitement objects which are forbidden to be imported into Israel."
For many Palestinians, young Arab stone-throwers are potent symbol of resistance and are synonymous with the fight against Israeli occupation. They have also injured Israeli security forces.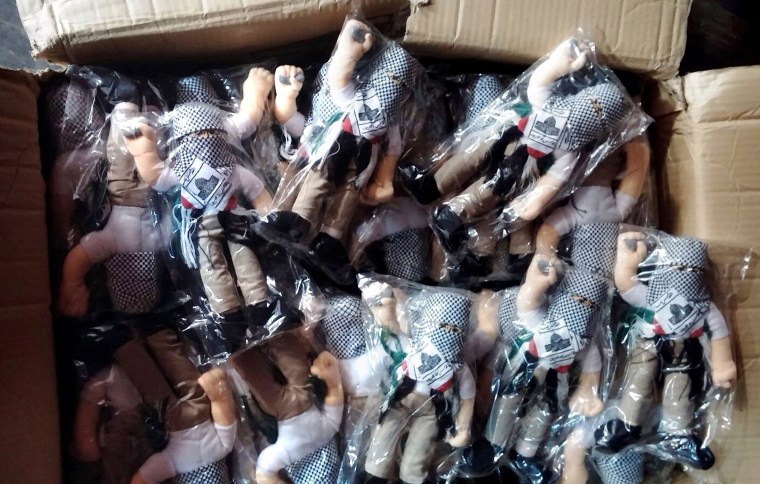 Prime Minister Benjamin Netanyahu has blamed Palestinian incitement for this last round of violence.
"We tend to see a correlation between the amount of incitement material being smuggled and the security situation." Samara said. "I can testify that in the last few months there is an increase of attempts to smuggle ISIS insignia objects like rings and ISIS publicity material."
During the 1991 Gulf War, customs officials also seized Saddam Hussein dolls and Osama Laden dolls were intercepted after 9/11, he added.