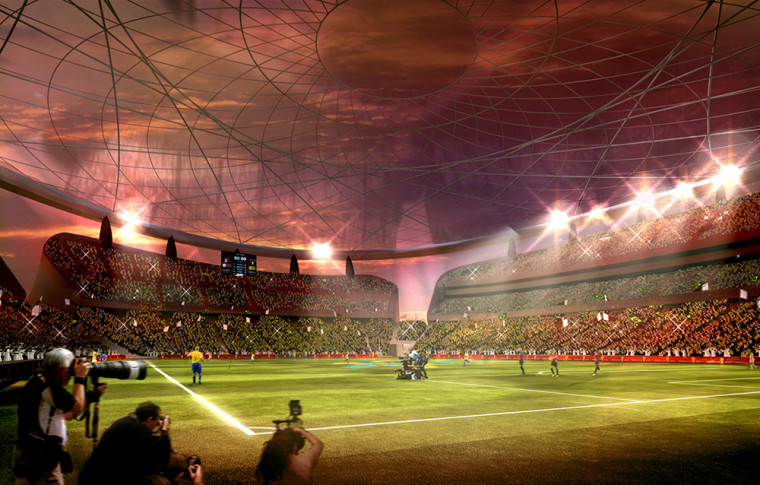 As many as 4,000 migrant workers could die as Qatar ramps up construction ahead of hosting the 2022 World Cup soccer tournament, an international labor union has warned.
The comments came after an investigation by the U.K.'s Guardian newspaper exposed what it said were "appalling labor abuses" in Qatar's preparation for hosting the soccer tournament.
"More than 4,000 workers risk losing their life over the next seven years as construction for World Cup facilities gets under way if no action is taken to give migrant workers' rights," ITUC General Secretary Sharan Burrow said in a statement.
"The annual death toll among those working on building sites could rise to 600 a year -– almost a dozen a week –- unless the Doha government makes urgent reforms."
The international soccer players' union, FIFPro, said it was "deeply alarmed" by the reports, and called on the Qatari authorities to allow inspections.
Between 500,000 and 1 million workers will need to be brought in from Nepal, India and other South Asian and African countries to complete infrastructure for the tournament, the ITUC said. This represents a workforce increase of 50 percent.
The ITUC based its estimate of how many could die in the run-up to 2022 on the mortality rate among Qatar's current 1.2 million Nepalese and Indian workers, who form the majority of the state's population.
Officially, Qatar prohibits all forms of forced labor, and according to a U.S. State Department report from 2012 the Qatari government has made some effort to enforce this law. 
But the report noted that there were "continuing indications of forced labor, especially in the construction and domestic labor sectors, which disproportionately affected migrant workers."
It said men and women often migrated voluntarily from Nepal and India to work as low-skilled laborers, only to face "involuntary servitude" through having passports and pay withheld, and being being refused exit permits.
The Guardian said it obtained documents that showed 44 workers died between June 4 and August 8, with more than half of those suffering heart attacks.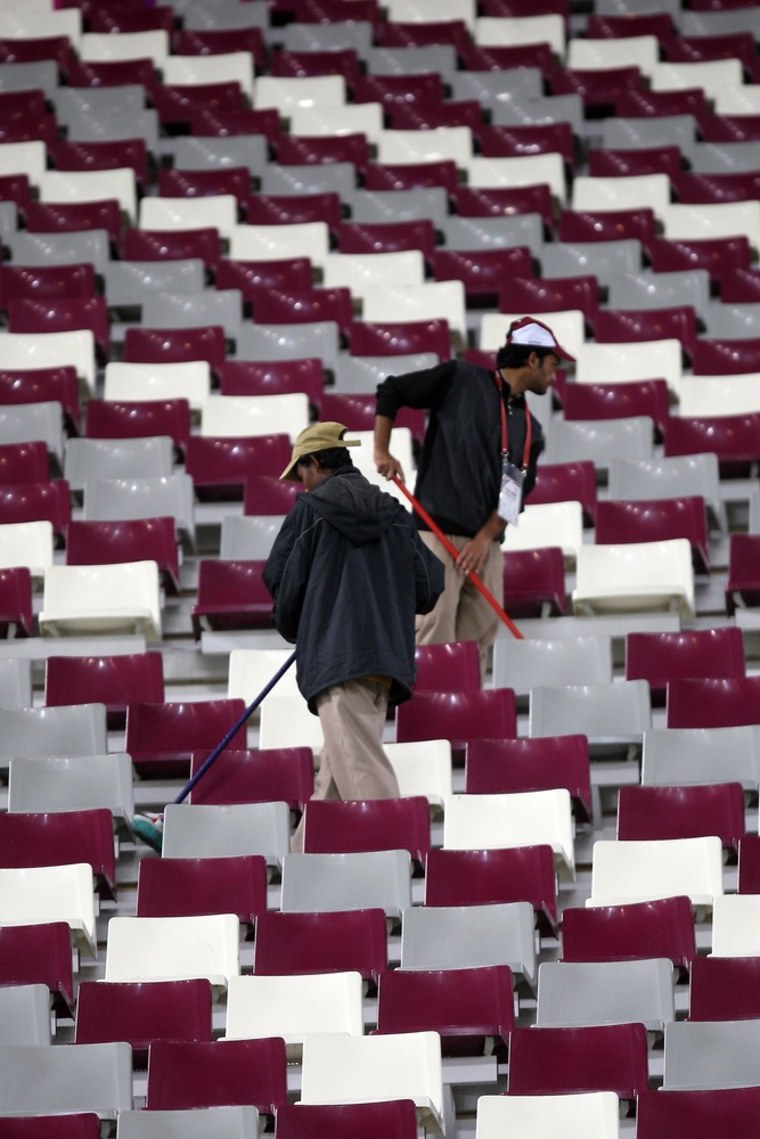 It also said its investigation showed evidence of forced labor, and workers not being paid or having their ID cards confiscated to stop them from running away.
Although Qatar has yet to start building stadiums for the 2022 World Cup, it has already embarked on an extensive infrastructure program which it says will play an big role in hosting the tournament.
The developers of Lusail City, one of these construction projects, released a statement following the Guardian story saying it would not tolerate breaches of labor law.
"We continually instruct our contractors and their subcontractors of our expectations and their contractual obligations to both us and individual employees," the statement from state-owned Qatari Dial Real Estate Company said.
It added the report had "highlighted potentially illegal activities employed by one subcontractor" and it would be referring the matter to the "appropriate authorities."
The Qatar 2022 Supreme Committee, the body tasked with organizing the tournament, also released a statement saying it was "deeply concerned with the allegations that have been made against certain contractors/sub-contractors working on Lusail City's construction site and considers this issue to be of the utmost seriousness."
"We have been informed that the relevant government authorities are conducting an investigation into the allegations," it said.
The executive committee for FIFA, soccer's international governing body, will discuss the Qatar situation when it meets in Zurich next week.