LONDON — A 5-year-old girl was slapped with a nearly $200 fine for setting up a lemonade stand on the street near her home in East London.
The girl was happily selling small cups of lemonade for 65 cents and large ones for $1.30 to people streaming by to attend a music festival in a nearby Victoria Park when four local law enforcement officers stormed up to her table, according to her father, Andre Spicer.
One officer switched on a portable camera attached to his uniform and then proceeded to read a lengthy statement essentially telling the young girl she would be fined $195 (£150) because she didn't have a trading permit, according to an account of the events Spicer wrote for The Telegraph.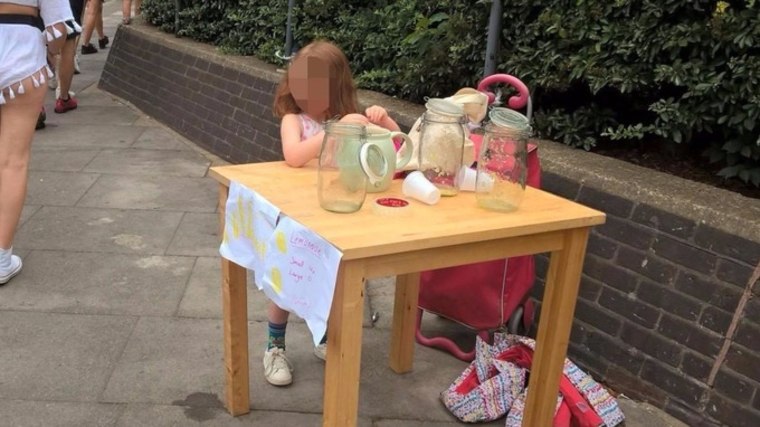 The girl burst into tears, asking her father again and again, "Have I done a bad thing?"
The pair packed up their jugs of lemonade and walked home, with the young girl sobbing the whole way, according to her dad.
Spicer said that the whole situation left his daughter shaken and afraid.
"I said maybe we can apply for the right permit and do it again at some stage. And she said, 'That's a bit scary,'" he told NBC's News' British partner ITV News.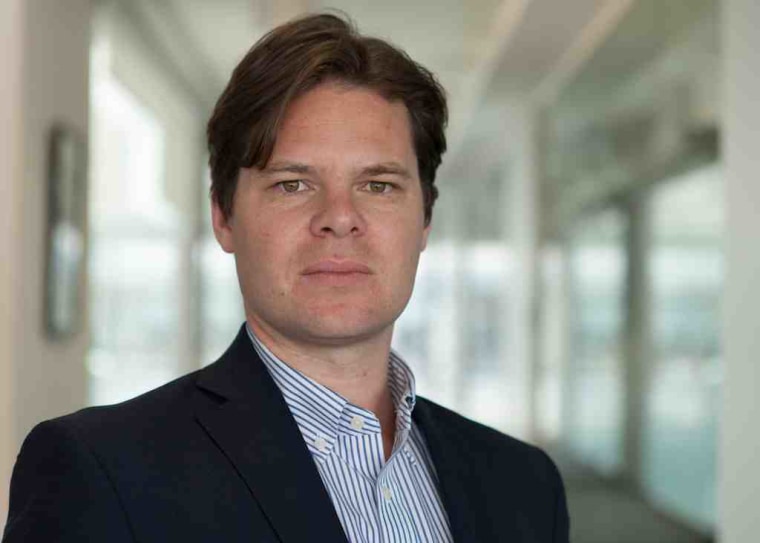 The local authorities have since cancelled the fine and apologized.
"We are very sorry that this has happened," a spokesperson for the local authorities told NBC News' British partner ITV News. "We expect our enforcement officers to show common sense, and to use their powers sensibly. This clearly did not happen.
"The fine will be canceled immediately and we have contacted Professor Spicer and his daughter to apologise."
Still, the fact that a fun day out with his entrepreneurial daughter was ruined by bureaucratic overreach has left a bitter taste in Spicer's mouth.
In his column for The Telegraph, Spicer, a professor at the Cass School of Business at London's City University, lamented all the rules, regulations and monitoring of children that goes on now — often stifling creativity, entrepreneurial spirit and the confidence gained by giving children a little independence.
"I think the wider issue here is a question about encouraging children to have a go at things, whether it's starting a small business or putting on a play or whatever they want to do," Spicer told ITV. "Children are under a lot of pressure these days and are often not encouraged to take risks."