A strong earthquake with a magnitude of 6.7 was recorded before dawn Monday near the India-Myanmar border, the U.S. Geological Survey confirmed. One person was reported dead, a dozen people were injured and several buildings were damaged, Reuters reported.
The quake occurred at 4:35 a.m. (6:05 p.m. ET Sunday) 20 miles west-northwest of Imphal, India, the capital of Manipur state, the USGS said. The USGS initially reported a preliminary of 6.8 magnitude before revising the assessment about an hour later.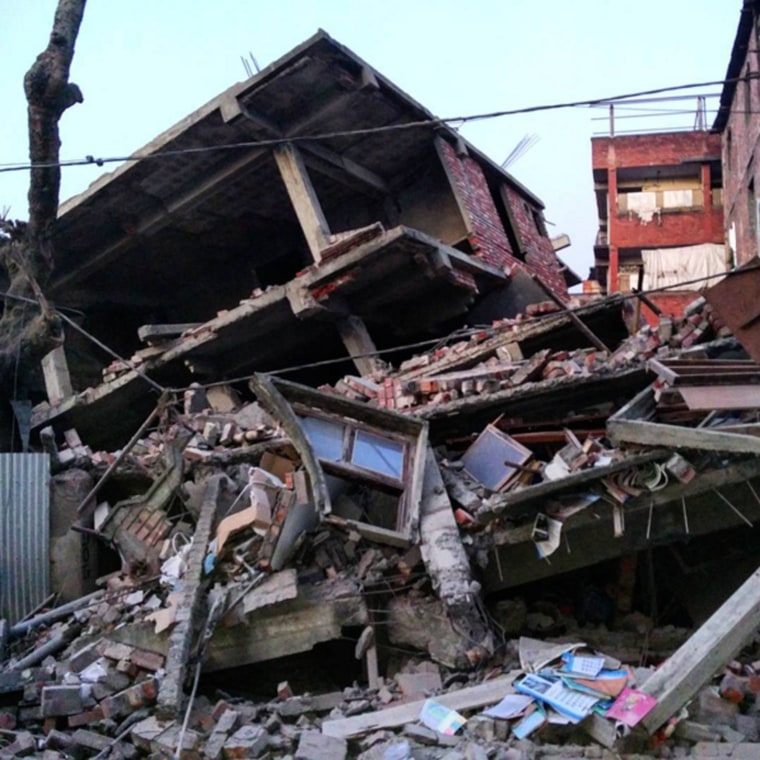 Manipur is in the eastern Himalayas and is part of a region that the USGS describes as one of the most "seismically hazardous" on the planet.
Earlier this year, more than 20,000 people were killed or injured during a 7.8-magnitude quake in Nepal. In 2005, a 7.6-magnitude earthquake became one of the most destructive ever recorded in the Himalayas, killing at least 86,000 people in Pakistan and injuring 69,000 more.
Damage and injuries from Monday's quake were being reported in India, according to Reuters. One man died when a building collapsed in Imphal, Maj. Gen. Anurag Gupta of India's National Disaster Management Authority told Reuters; details on the injured weren't immediately available.
Witness accounts posted at the European-Mediterranean Seismological Center, a regional commission officially chartered by the Council of Europe, described it as unlike anything they had felt before.
People recounted losing power, being awakened by shouting relatives and an intense shaking that lasted from 35 seconds to two minutes.
Nearly 200 miles south of the quake's epicenter, in Siaha, India, one account described a building that sounded as if it was crumbling; 100 miles west, in Fenchuganj, Bangladesh, another recalled everything in the room — bed, doors, windows — shaking.
"Aftershocks may come," one person wrote. "Brace up people. Keep emergency supplies in reach and follow procedures. Good Luck and God Save us all."