A 6.8-magnitude earthquake struck 21 miles southeast of Ofunato, Japan, on Tuesday, but there is no threat of a tsunami, authorities said.
The U.S. Geological Survey said the earthquake was detected at 5:12 p.m. ET on the northeastern coast of Japan.
The Pacific Tsunami Warning Center said there is no threat of a tsunami, and the Tohuku Electric Company, which operates the Onagawa nuclear power plant, told Japanese broadcaster NHK there have been no reports of irregularities.
Some train service was disrupted as tracks were checked for damage, NHK reported.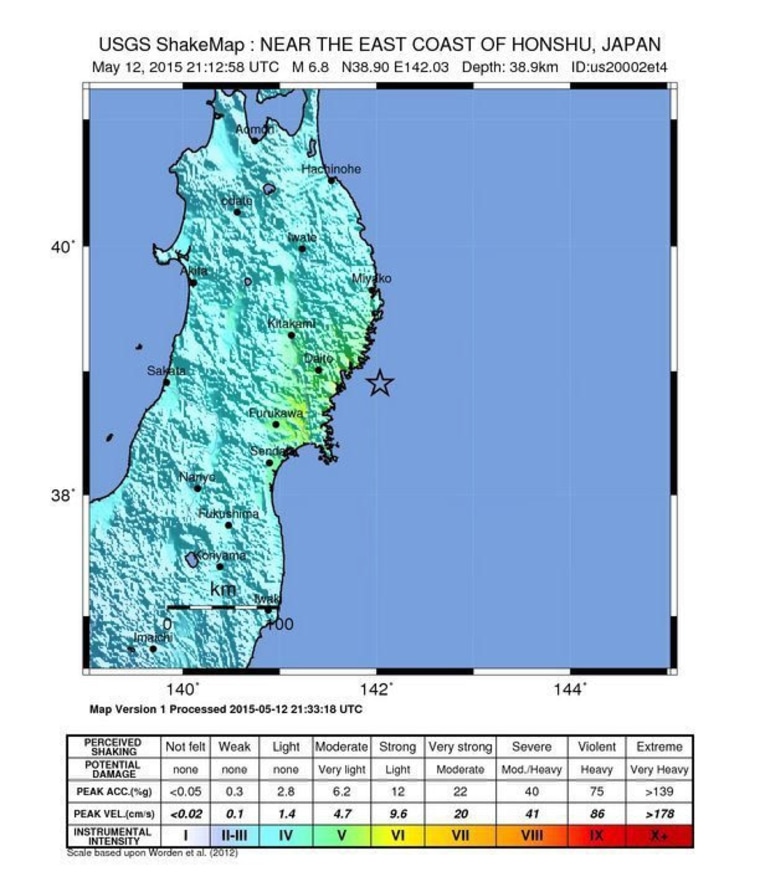 — Arata Yamamoto