A 6.8-magnitude earthquake struck Morocco late Friday night, killing at least 2,000 people and injuring 2,000 in three provinces, damaging buildings and historic sites and blocking roads.
Morocco's Interior Ministry said Saturday morning that many had been killed in the provinces of Al Haouz, Marrakech and Ouarzazate.
In an earlier update, the ministry said most damage occurred outside cities and towns.
The number of people killed rose to 2,012, the Royal Moroccan Armed Forces said in a late night update Saturday, local time.
There are also 2,059 injured, including 1,404 in critical condition, it said.
The powerful earthquake damaged buildings in major cities and sent panicked people pouring into streets and alleyways from the capital Rabat to Marrakech, the county's most visited tourist destination and a UNESCO World Heritage site.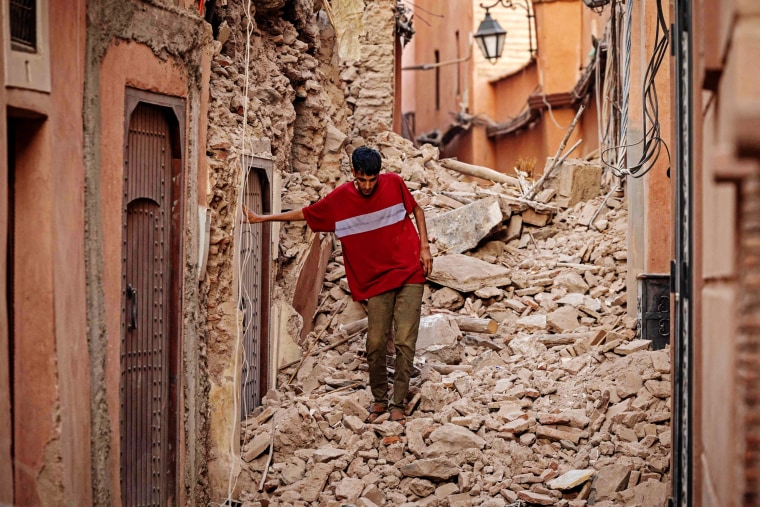 Videos posted online show buildings reduced to rubble and dust, and parts of the famous red walls that surround the old city in Marrakech damaged. Tourists and others posted videos of people screaming and evacuating restaurants in the city as throbbing club music played.
Morocco declared three days of mourning today following the 6.8 magnitude earthquake that killed over 1,000 people, according to a statement from the Royal Palace in Rabat.
All national flags on public buildings will also be flown at half mast across the country.
In a meeting shortly after the earthquake, government officials briefed King Mohammed VI on the extent of the damage left behind.
The King directed the distribution of clean water, food, tents and blankets among those affected, as well as the bolstering of search and rescue teams in impacted areas. He also ordered that public services resume as soon as possible.
The U.S. Embassy in Morocco said it's unaware of any U.S. citizens affected but said it has told Americans in the country to use caution for 24 hours following the temblor in case strong aftershocks strike the region.
"We are aware of reports that a 6.8-magnitude earthquake has struck Morocco outside of Marrakech and are deeply saddened by the loss of life," the embassy said in a statement. "We extend our condolences to those affected by the earthquake." 
The U.S. Geological Survey said the quake had a preliminary magnitude of 6.8 when it hit at 11:11 p.m., with shaking that lasted several seconds. Morocco's National Seismic Monitoring and Alert Network measured it at 7 on the Richter scale. The U.S. agency reported a 4.0-magnitude aftershock hit 19 minutes later.
Variations in early measurements are common, although either reading would be Morocco's strongest in years. Though earthquakes are relatively rare in North Africa, a 5.8-magnitude tremor struck near Agadir and caused thousands of deaths in 1960.
"Earthquakes are not common in the area, but [this was] not unexpected," said U.S. Geological Survey geophysicist Anna Andreyev, who said the quake was the largest since 1900.
She added, "Based on the depth and the magnitude, we can expect significant damage."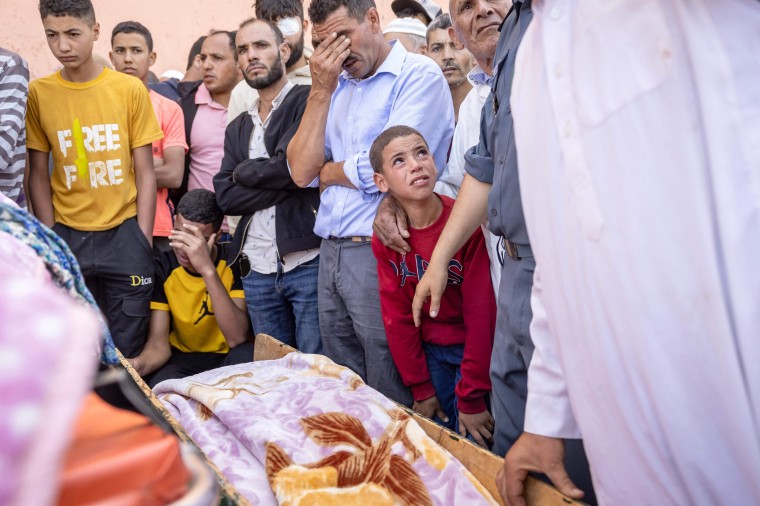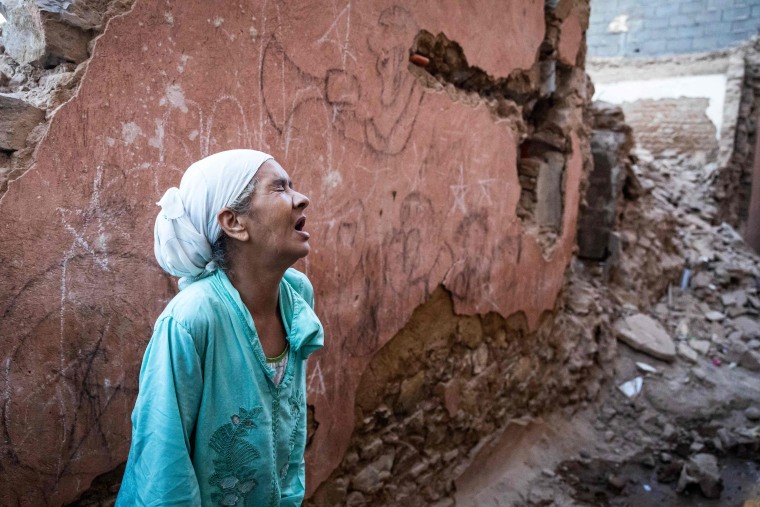 The U.S. Geological Survey said the epicenter was in the Moroccan High Atlas Mountain range, about 46 miles southeast of Marrakech. It was also near Toubkal, the highest peak in North Africa, and Oukaimeden, a popular Moroccan ski resort.
The head of a town near the earthquake's epicenter told Moroccan news site 2M that several homes in nearby towns had partly or totally collapsed, and electricity and roads were cut off in some places.
Abderrahim Ait Daoud, head of the town of Talat N'Yaaqoub, said authorities were working to clear roads in Al Haouz Province to allow passage for ambulances and aid to affected populations, but said large distances between mountain villages mean it will take time to learn the extent of the damage.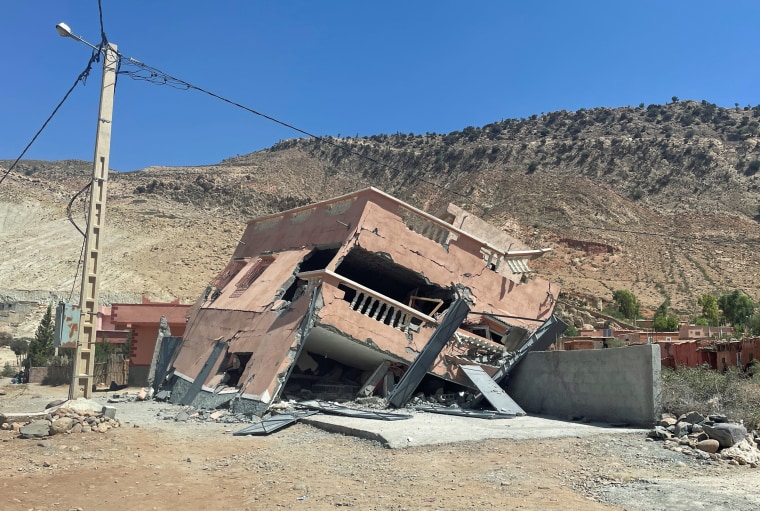 Local media reported that roads leading to the mountain region around the epicenter were jammed with vehicles and blocked with collapsed rocks, slowing rescue efforts.
The U.S. Geological Survey said the epicenter was 11 miles below Earth's surface, while Morocco's seismic agency put it at 5 miles down. The temblor involved movement of the Africa plate about 341 miles south of its convergence with the Eurasian plate, the survey said.