TOKYO — Vice Admiral Joseph Aucoin, the commander of the U.S. Navy's 7th Fleet, was relieved of his post Wednesday following two recent deadly collisions involving warships, the U.S. Navy announced.
He was removed "due to a loss of confidence in his ability to command" after the USS John S. McCain collided with a chemical and oil tanker off Singapore Monday, leaving 10 American sailors missing or dead.
Aucoin was dismissed by Adm. Scott Swift, commander of U.S. Pacific Fleet, at a meeting in Yokosuka, Japan. He was immediately replaced by Rear Adm. Phil Sawyer, according to a statement from Lt. Tim Gorman of the U.S. Pacific Fleet.
Some remains have been found in sealed compartments inside the McCain, a guided-missile destroyer, but the Navy has not said how many bodies were found.
In June, another destroyer, the USS Fitzgerald, collided with a container ship off the coast of Japan, killing seven U.S. sailors.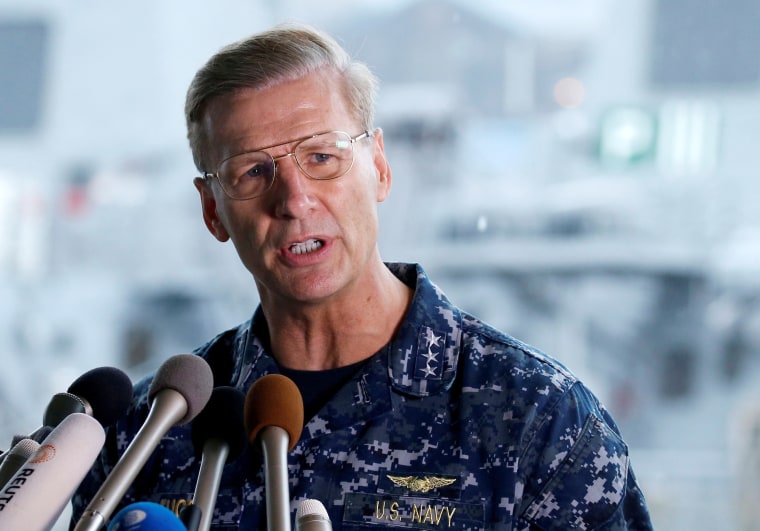 The Navy's top admiral, Admiral John Richardson, on Monday announced a one-day "operational pause" for the entire fleet to make sure the Navy is running its ships safely after the collision involving the McCain.
Named after the father and grandfather of Arizona Sen. John McCain, the 8,300-ton destroyer had finished patrolling the South China Sea and was heading to Singapore when it collided with the much larger 30,000-ton Alnic MC.
Aucoin was appointed to command the 7th Fleet in 2015. In May, the Pentagon announced that Rear Admiral Sawyer was nominated to be promoted and would be the next commander of the 7th Fleet.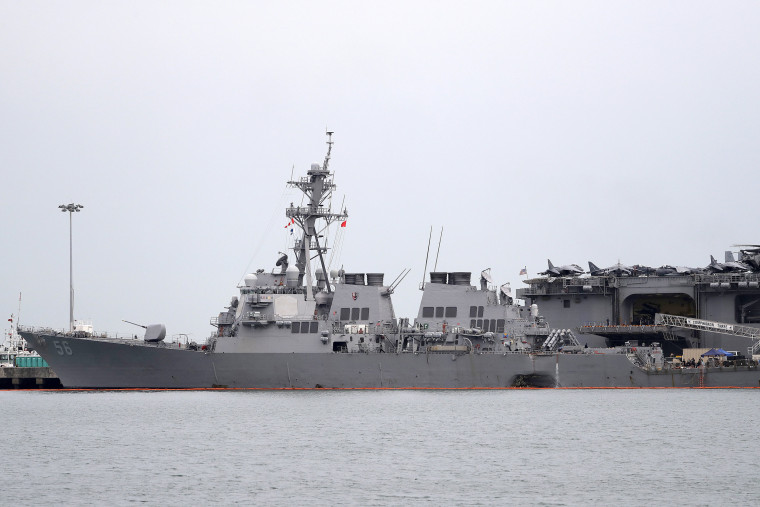 Courtney Kube reported from Washington.