An American activist who campaigns against an annual Japanese dolphin hunt was released by authorities Tuesday, a day after he was arrested on a passport violation, his supporters said.
Ric O'Barry, a former dolphin trainer who was featured in the 2009 Academy Award-winning documentary "The Cove," was taken into custody Monday outside the western Japanese town of Taiji, where his group, the Dolphin Project, tries to build international opposition to the hunt.
O'Barry's son, Lincoln O'Barry, said his father had just arrived in the area in preparation for the start of the hunting season. Police pulled him over after he left a restaurant.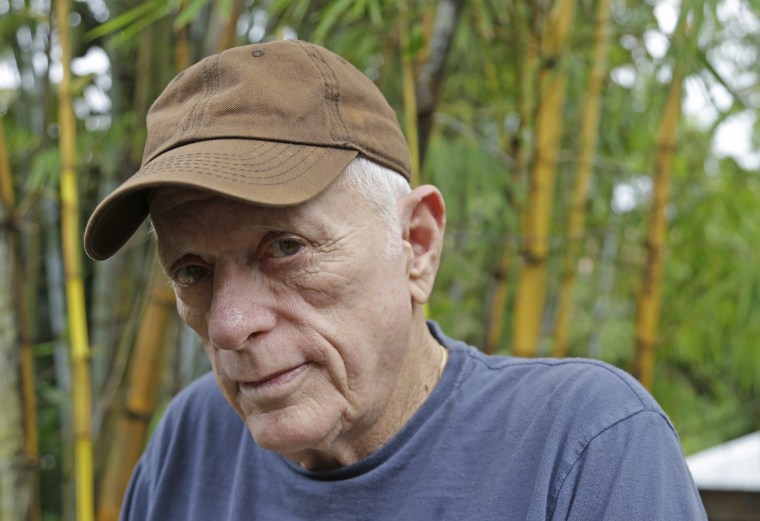 Police told The Associated Press that they stopped O'Barry over after receiving a tip that he might be driving while drunk. He passed a roadside breath test but was detained after he could not find his passport — an alleged violation of immigration laws requiring foreigners to carry passports or other acceptable identification.
Lincoln O'Barry, who manages the organization's public relations and spoke to his father by phone Tuesday morning, said the tip may have come from a local reporter who saw him at dinner. "It was set up by paparazzi," the son said.
The missing passport was later found in O'Barry's car, his son said.
O'Barry, 75, spent an uncomfortable night in a local jail, where officers questioned him, Lincoln O'Barry said.
At one point, he fell, exhausted, from his chair and was taken to a hospital, where he was deemed healthy, the son said. He was released the next morning, his organization reported on its blog.
The group said charges against him had been dropped, but police would not tell the AP whether that was the case.
O'Barry returns to Taiji every year around this time to document the local dolphin hunt, which was expected to begin Tuesday but was delayed by bad weather, according to the English-language Japan Times.
His work has helped focus global outrage at the hunt, in which dolphins are captured for their meat or sold to aquariums around the world.
The Japanese Association of Zoos and Aquariums agreed in May to stop sourcing dolphins from Taiji, but Mayor Kazutaka Sangen said the hunt would go on. Local officials say the hunt is an important part of local culture and keeps fisherman employed.