Cause Celeb highlights a celebrity's work on behalf of a specific cause. This week, we speak with actress Malin Akerman about her work with Opportunity International and the Global Poverty Project's Live Below the Line campaign.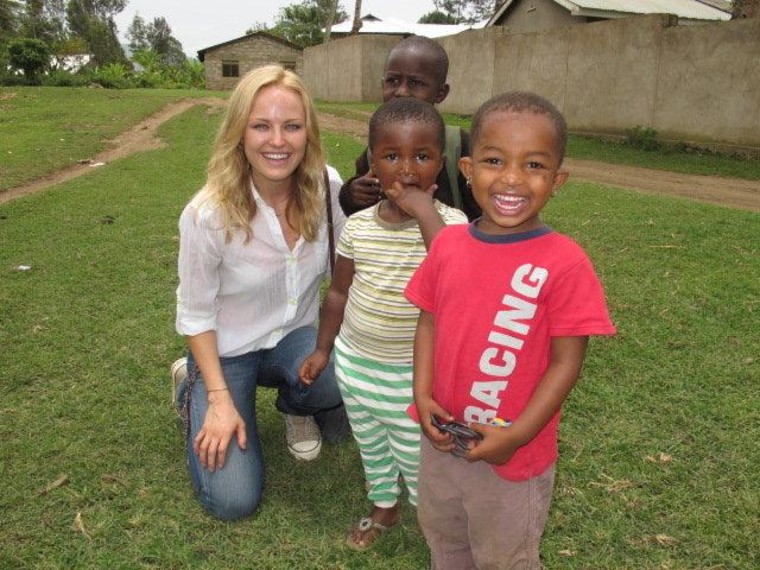 Named one of Variety's "10 Actors to Watch" in 2007, Malin Akerman has since been tearing up Hollywood. At the 2011 Tribeca Film Festival, Akerman shared the screen with Ryan Philippe in The Bang Bang Club and earlier this year joined Paul Rudd and Jennifer Aniston in Judd Apatow's Wanderlust. She recently wrapped production on Simon West's Medallion, starring alongside Nicolas Cage and will be seen this June singing alongside Tom Cruise in the musical adaptation of the Broadway hit Rock of Ages.
The Global Poverty Project's mission is a world without extreme poverty within a generaion. To help accomplish this, Akerman along with other celebs and supporters participated earlier this month in the Live Below the Line campaign. This initiative asks everyone to eat and drink on $1.50 a day which is the U.S. equivalent of the extreme poverty line. By commiting to this difficult budget those involved bring much needed awareness to the deadly disaster happening around the world.
To participate or donate please visit https://www.livebelowtheline.com/us-partners.
Interview Conducted Via E-Mail By Giacinta Pace
Q: How did you become involved with your cause?
Malin: After spending time in Joburg [Johannesburg, South Africa] I became aware of the issues facing people living in poverty and I wanted to come back to Africa to learn more. I was introduced to Opportunity International (OI), they provide financial resources for people working their way out of poverty, and I really like their model. Now I'm in the process of learning more and getting involved with their work. Since OI is a partner with [Global Poverty Project's] Live Below the Line campaign, it was a great way to participate and support the organizations.
Q: What has been your most memorable experience working with your charity?
Malin: A trip I took in March with my husband to visit Opportunity International's work in Tanzania – There were to many memorable experiences to mention, both positive and painful, but seeing how little people have to live on inspired me to participate in Global Poverty Project's Live Below the Line Campaign. It was really surprising how hard it was to live on $1.50 for the day.
Q: Besides giving money, what can people do to help?
Malin: There are tons of things people can do. For Opportunity International I encourage people to check out their Young Ambassadors for Opportunity site and join a local group. They're always doing fun/creative activities to come together and meet people with similar interests – they go skydiving, they Lived Below the Line - -different activities to raise awareness about extreme poverty. http://www.opportunity.org/young-ambassadors-for-opportunity/
Q: Anything else you would like to add?
Malin: I am just starting to blog about my work with Opportunity International [and] I would love to know what people think and answer any questions they might have. People can visit http://www.opportunity.org/malin or go to my Facebook site: http://www.facebook.com/malinakerman.