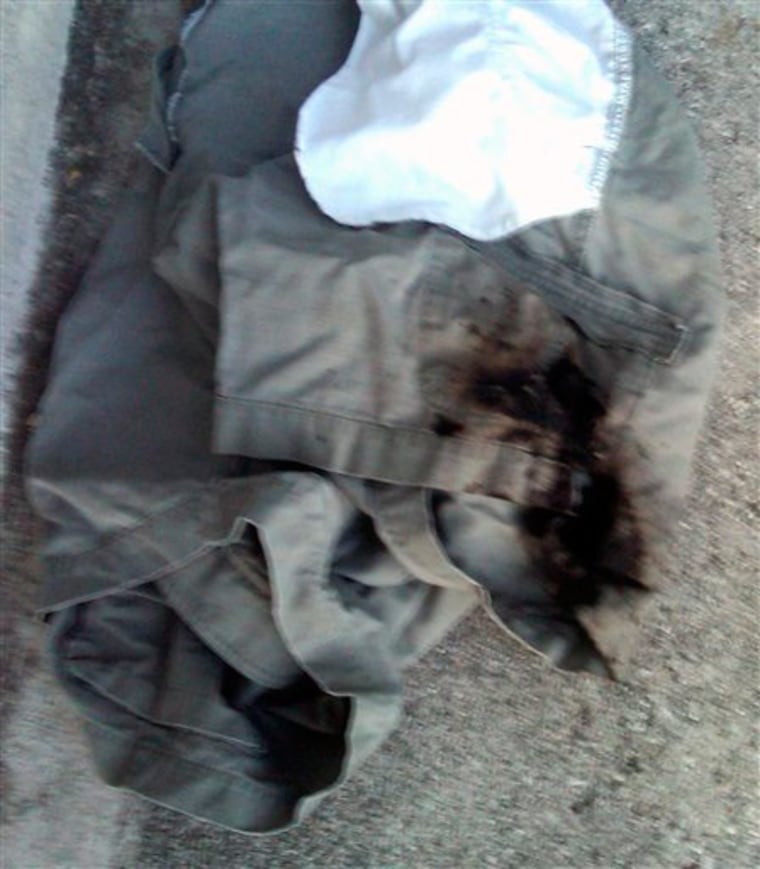 Additional testing by a California state laboratory has failed to unravel the mystery of the "burning rocks" that scorched a Southern California woman early this month after erupting into flames in her pocket.
Results of the tests by the state lab, released Thursday, confirmed initial testing by the Orange County Public Health Department that found elevated levels of phosphate on the rocks, but provided no explanation of its presence.
Chemistry experts have said they do not believe the phosphate was naturally occurring and have speculated that the rocks could have been coated with phosphorus, which can spontaneously ignite when exposed to oxygen.
The victim of the bizarre incident, Lyn Hiner, 43, suffered third-degree burns on May 12 when the rocks burst into flames while in the pocket of her shorts as she stood in the kitchen of her San Clemente, Calif., home, with her husband, Rob, and their children.
The kids had collected the rocks -- one smooth, orange-colored one and a smaller green one -- along with others earlier in the day at Trestles Beach at San Onofre State Beach. Lyn Hiner told the Orange County Register afterward that she put the rocks in her shorts pocket because her daughters were in their swimsuits.
Related story:
Burning rocks victim tells of strange horror
At least four hours later as Hiner stood in the kitchen, two of the rocks ignited, burning her upper thigh and her hand as she attempted to beat out the flames. Rob Hiner suffered burns to his hands as he struggled to free his wife from the burning shorts.
The Orange County Public Health Department, which took the case because the Hiners live in the county, said Thursday that its involvement in the investigation is concluded.
"Since the land is owned by the United States Marine Corps, operated by State Park Rangers, and the rocks were located in the County of San Diego, any future inquiries on this matter should be directed to the appropriate authorities," it said in a statement.
More content from msnbc.com and NBC News: