MAINZ, Germany — More than 70 years after his death, Adolf Hitler's notorious manifesto is set to go back on sale in German bookstores.
Historians are readying a new, annotated edition of the Nazi leader's "Mein Kampf" which will be released in January. The Munich-based Institute of Contemporary History (IFZ) — a government-funded research institution — plans to publish once the copyright to the text expires at the end of the year.
It will feature a total of 3,700 comments providing analysis on its content — which doubles the number of pages of the original version.
By 1945 — the year of Hitler's death and the fall of his Nazi regime — more than 12 million copies of the book had been printed.
After World War II, the Allied powers gave the "Mein Kampf" copyright to the German state of Bavaria. It has refused to allow it to be republished out of respect for victims of the Holocaust and their families as well as concern that reproducing could breach German law.
"It is an attempt to destroy Hitler's ideology completely"
Since then, the book has only ever been published in extracts in Germany. The Bavarian government has repeatedly warned that any unannotated reprint of the book would be subject to criminal prosecution for incitement to racial hatred.
However, English-language editions of "Mein Kampf" are accessible online in full and the possession of the book is not unlawful.
"Hitler's 800-page book is in great parts anti-Semitic, displays imperialistic thinking and violence," the IFZ's Christian Hartmann told NBC News. "For Hitler, violence was the livelihood of human existence."
Hartmann added that the book is also "full of allusions and assertions, which are difficult to understand in the 21st century," which is why every sentence will be explained and critically evaluated in the upcoming edition.
For historians in Munich, their new version is an anti-Hitler book, aiming at howing that the dictator's ideas do not work.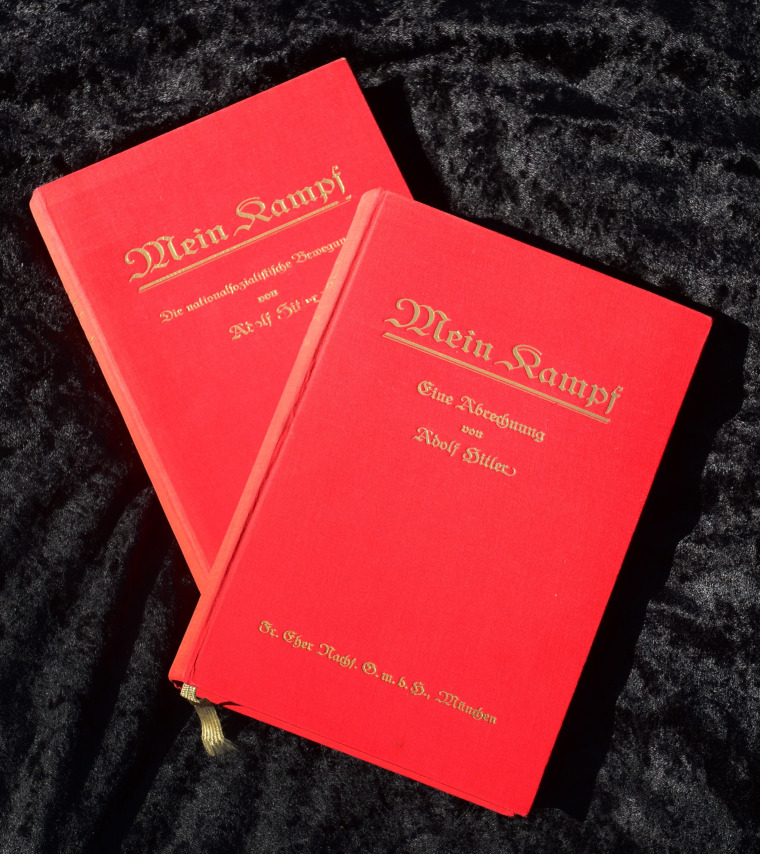 "We want to counter ... any symbolic value with our version," Hartmann said. "It is an attempt to destroy Hitler's ideology completely."
For historians who study Hitler's National Socialism movement, the republication of "Mein Kampf" fills an important gap in the body of research.
"The aim of this edition is … to describe the context of the genesis of Hitler's worldview, to reveal his predecessors in thought and mentality as well to contrast his ideas and assertions with the findings of modern research," according to the IFZ's website.
The core editorial team of the new 2,000-word, German-language edition consists of five historians, with more than 30 expert contributors from other scientific fields.