The black box flight recorders of an Aeroflot passenger jet that caught fire as it made a bumpy emergency landing at a Moscow airport have been recovered, Russian officials said Monday.
At least 41 people were killed when the Sukhoi Superjet 100 bounced along the tarmac before the rear of the plane suddenly burst into flames on Sunday night.
A 22-year-old American named Jeremy Brooks was among the 41 people who died on the flight, his boss from a local fishing shop in New Mexico told NBC News. The US State Department confirmed the death of an American in the crash.
Brooks had recently graduated from Colorado College and had taken a job as a fishing guide in Russia, shop owner Ivan Valdez told NBC News. The graduate was on his way to Murmansk where he planned to take a helicopter flight to a fishing camp.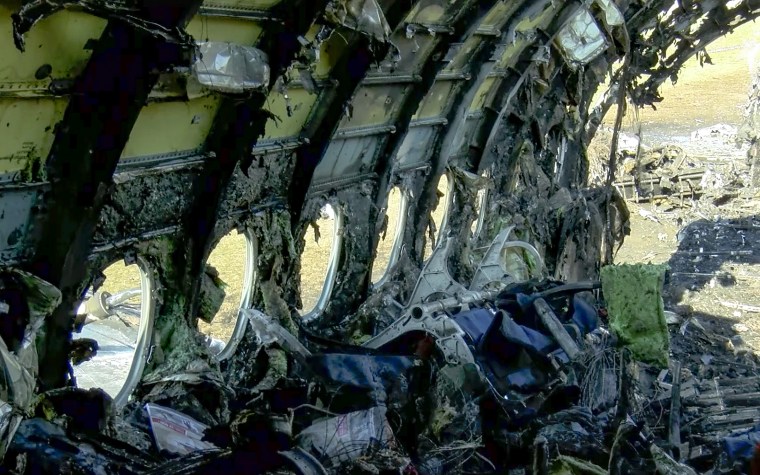 Russia's Investigative Committee said Monday that 33 passengers and four crew members escaped from the jet.
Committee spokeswoman Svetlana Petrenko was quoted by Russian news agencies on Monday as saying investigators seeking the cause of the disaster are looking into three main possibilities: insufficient pilot qualifications, equipment failure, and weather.
Video on Russian TV showed the plane's underside bursting into flames and spewing black smoke after making a hard landing at Sheremetyevo Airport.
"The plane jumped down the landing strip like a grasshopper and then caught fire on the ground."
The Flightradar24 tracking service showed that the Murmansk-bound aircraft had circled twice over the Russian capital before making an emergency landing after just under 30 minutes in the air. Storms were passing through the Moscow area at the time.
Survivor Pyotr Egorov said the plane appeared to have been hit lightning.
"We were so scared, we almost lost consciousness," the Komsomolskaya Pravda daily quoted Egorov as saying. "The plane jumped down the landing strip like a grasshopper and then caught fire on the ground."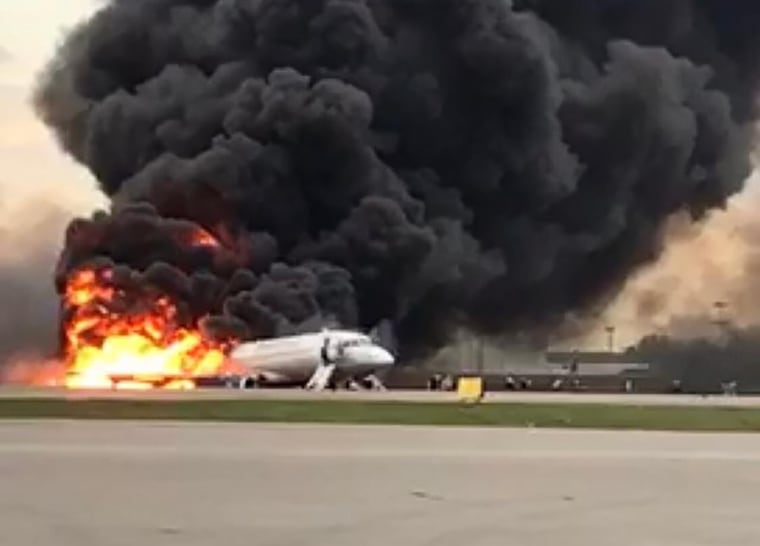 Video captured at the scene showed passengers leaping from the wreckage onto an inflatable slide and people clinging to their luggage as emergency vehicles sped toward the jet.
Russian news agencies reported that the plane had been serviced as recently as last month.
Aeroflot has shaken off its troubled post-Soviet safety record and now has one of the world's most modern fleets on international route, where it relies on Boeing and Airbus aircraft.
The airline said the pilot had some 1,400 hours of experience flying the two-engine regional aircraft.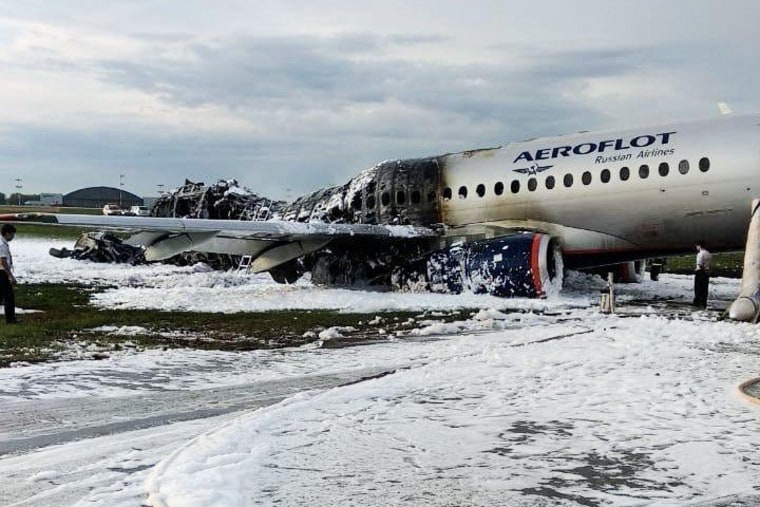 The Sukhoi Superjet was the first passenger plane developed in Russia since the fall of the Soviet Union. The model was put into service in 2011 and has been used by airlines in countries including Mexico.
One crashed in Indonesia in 2012, killing all 45 people on board. Human error was blamed.