KABUL, Afghanistan — Insurgents have kidnapped and killed at least 20 Afghan civilians, officials said Wednesday.
The victims were from a group of 33 taken by the militants in the remote central province of Ghor, according to police official Ziauddin Saqib.
The abductions took place while battles were underway between the Taliban and Afghan security forces on Tuesday that saw two militant commanders killed, he added.
Related: U.S. General Concerned About State of Afghan Security Forces
Both commanders were infamous figures in Ghor and were involved in many anti-government activities, Saqib also said, adding that the "cowardly insurgents killed innocent civilians in revenge for their commanders killed by security forces."
In a Twitter message posted by spokesman Zabihullah Mujahid, the Taliban said it was not responsible for the deaths in largely lawless Ghor.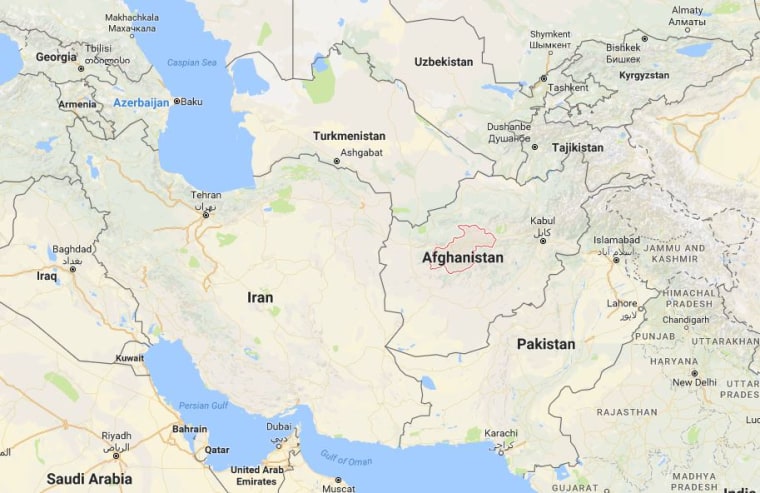 However, Abdul Hai Khateby, the spokesman for the provincial governor, said he is convinced the militants behind the attacks and abductions were a renegade Taliban group that had sworn allegiance last year to Afghanistan's ISIS affiliate.
"The group is former Taliban who just a year ago announced their support to [ISIS] and changed their white flag to black," Khateby told The Associated Press, speaking over the telephone from Ghor.
Related: ISIS Fighters Defect Over Extreme Violence, Taliban Says
The two different statements could not immediately be reconciled. Khateby also said he believed the abductions and killings were in revenge for the deaths of the two commanders.
The civilians who were abducted are all poor people from the area, mainly villagers and shepherds, and there were even children among those taken, according to Khateby.
Ghor is one of Afghanistan's poorest and least developed provinces. Many areas outside Ferozkoh, the provincial capital, are believed to be under Taliban control.
Most of the previous ISIS activity in Afghanistan has taken place in the eastern province of Nangarhar.