Afghan President Ashraf Ghani offered recognition of Taliban insurgents as a legitimate political group on Wednesday as part of a proposed political process that could lead to talks aimed at ending more than 16 years of war.
The offer, made at the start of an international conference aimed at creating a platform for peace talks, adds to a series of signals from both the Western-backed government and the Taliban suggesting a greater willingness to consider dialogue.
Ghani proposed a ceasefire and a release of prisoners. He also said he would be ready to accept a review of the constitution as part of a pact with the Taliban, who have so far refused to accept direct talks with the government in Kabul.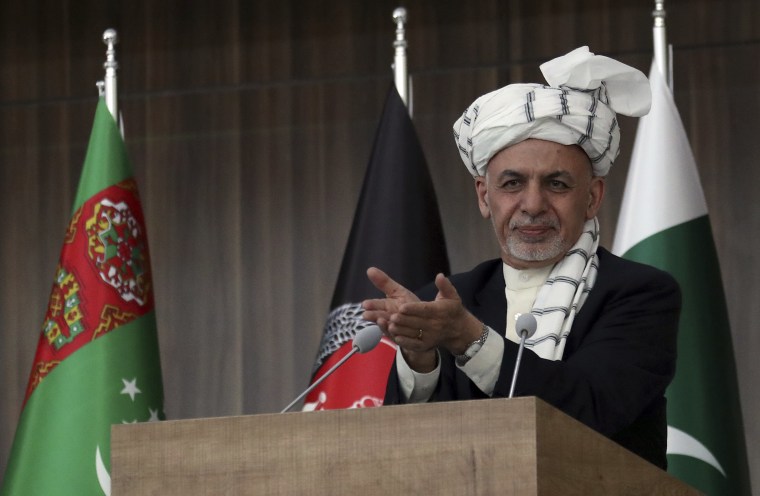 "The government offers peace negotiations to the Taliban without any conditions," Ghani said in opening remarks to the conference attended by officials from around 25 countries involved in the so-called Kabul Process.
The comments represented a significant shift for Ghani, who in the past has regularly called the Taliban "terrorists" and "rebels" although he has also offered to talk with parts of the movement that accepted peace.
Related: The Taliban is gaining strength and territory in Afghanistan
The Taliban, fighting to restore Islamic rule after their 2001 ouster by U.S.-led troops, have offered to begin talks with the United States but have so far refused direct talks with Kabul. It was unclear whether they would be prepared to shift their stance, despite growing international pressure.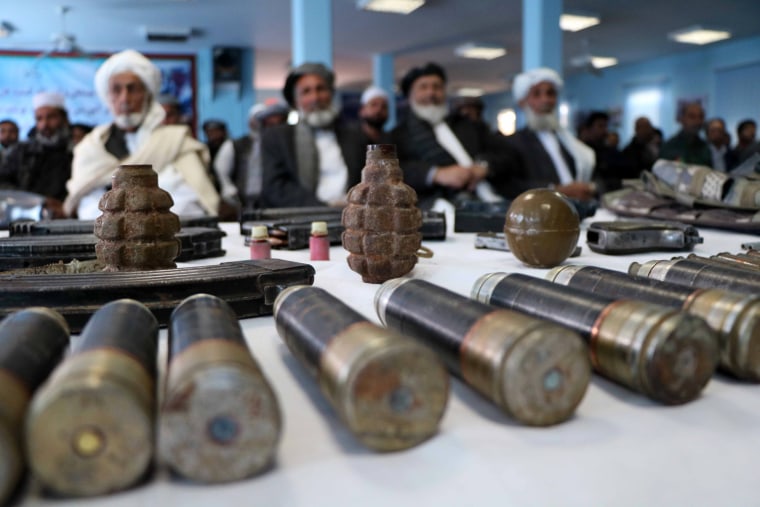 Ghani said a political framework for peace negotiations should be created with a ceasefire and the Taliban recognized as a legitimate political group with an official political office. In return, the movement would have to recognize the Afghan government and respect the rule of law.
In addition, Taliban prisoners could be released and their names removed from international blacklists, while security arrangements could be made for Taliban agreeing to join a process of reconciliation. Former fighters and refugees could be reintegrated and provided with jobs.
Related: U.S. has thousands more troops in Afghanistan than Pentagon admits
The United States last year stepped up its military assistance to Afghanistan, notably through a sharp increase in air strikes, with the aim of breaking a stalemate with the insurgents and forcing them to the negotiating table.
While the U.S. military says the strategy has hit the Taliban hard, they still control or contest much of the country and continue to inflict severe casualties on Afghan forces.
They also claimed responsibility for two major attacks in Kabul last month that killed or wounded hundreds of civilians.