KABUL, Afghanistan — Fatemah Qaderyan was at the center of a rare positive news story from Afghanistan last month after her schoolgirl robotics team flew to the U.S. for a competition after twice being denied visas.
On Thursday, officials announced that the teenager's father had been killed by an ISIS-claimed attack on an Afghan mosque.
"For last 24 hours Fatemah is not eating and she's just crying," said her robotics-team coach, Ali Reza Mehrban. "Her feelings are not good. She's not feeling good. She's not in good shape."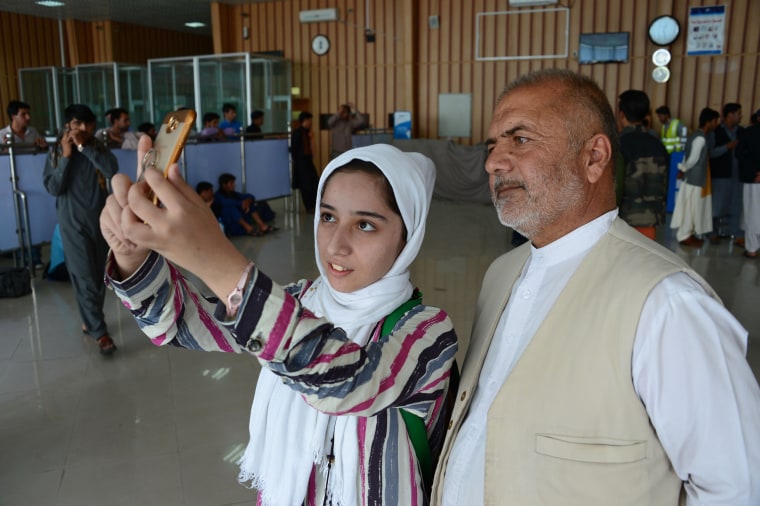 Mehrban said Qaderyan's father was initially injured in the blast and later died in hospital.
"I went to the hospital to see him," he said. "Her father was seriously injured — in critical condition — and in the hospital yesterday. Ever since I heard he was killed I haven't been able to sleep."
Farhad Jelani, the provincial governor's spokesman, confirmed to Reuters that the girl's father, Mohammad Asif Qaderyan, was among those killed on a Shiite mosque in the western city of Herat.
And Hamdullah Mohib, Afghanistan's ambassador to the United States, also paid tribute to the family on Twitter.
The attack saw assailants walk into the mosque during evening prayers and begin shooting at worshipers before detonating their suicide vests, according to the United Nations Assistance Mission in Afghanistan.
Thirty-one people died including two children, the U.N. agency said.
Fatemah Qaderyan grabbed the headlines last month after the all-female robotics team she captains tried to take part in the International Robot Olympics for High School Students in Washington, D.C.
Their visas were denied on two occasions, meaning they twice had to make the 500-mile trip from their homes in Herat to the U.S. embassy in Kabul.
It was not clear why their visas were denied. But after the story began to attract attention, White House spokesperson Sarah Huckabee Sanders said that President Donald Trump had intervened to ensure the girls would be allowed to enter the country.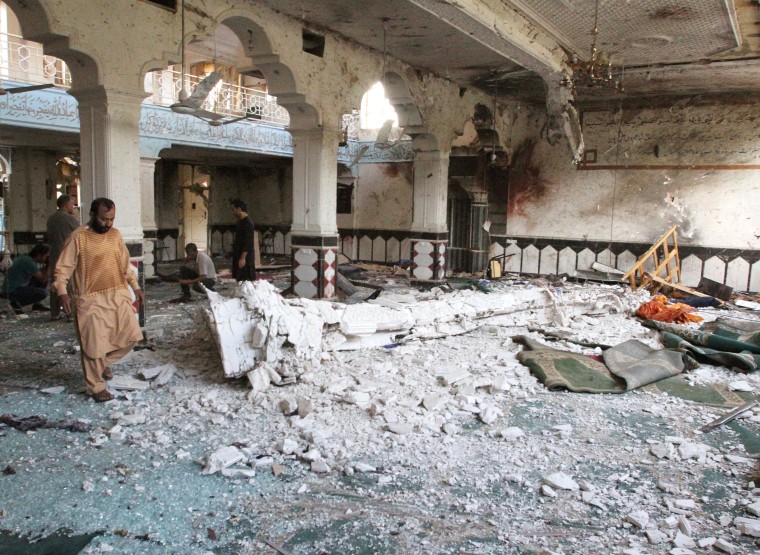 "We are so happy at the support from the Americans and Mr. Trump," Fatemah told Reuters last month.
Meanwhile Ivanka Trump posted on Facebook that she looked forward to "welcoming this brilliant team of Afghan girls" to Washington.
The team won silver at the event and were heralded as a glimmer of hope against the backdrop of Afghanistan's grinding 16-year war.
Ahmed Mengli reported from Kabul and Alexander Smith from London.