KABUL, Afghanistan — Under a brilliant blue sky at the foot of where the giant Buddhas of Bamiyan statues once stood, nearly 200 girls in headscarves of every color jockey for position at the starting line.
The announcer counts down, "five, four ..." but the girls can't contain their excitement and they're off early, running in the third annual Bamiyan Marathon and a 6-mile race alongside the men and boys — the only mixed-gender sports event in Afghanistan.
Sixteen years after the fall of the ultra-conservative Taliban, it's still culturally unacceptable for women in most of Afghanistan to ride a bike, go for a run and, in some cases, pursue an education.
"When I saw boys, they were free, they can run, they can go everywhere and I [wanted] that too," said runner Raihanna. The 21-year-old grew up in a village in the mountains of Afghanistan's central Daikundi province, the daughter of a sheep herder.
From a young age, she pushed her parents for the same rights as her brothers.
"They said this is our culture, a girl should be in the house and they should wash the dishes, they should [raise] children," she said. "My father was angry with me and said, 'You should have a long skirt' and, 'You shouldn't wear short clothes, you should be a wife.' But I didn't accept that because I want to be free."
Raihanna convinced her parents to allow her to move to Kabul and study at the university, where she cut her hair short, wore what she liked, and discovered another passion.
'Free to run'
It is dawn in Kabul and an unmarked bus has pulled up to Raihanna's home. She piles in with the other girls, all dressed for a morning jog. They're ferried to a safe place where they jump out and hit the road running.
These regular runs wouldn't be possible without a non-profit called Free to Run, started by corporate attorney turned human rights lawyer, Stephanie Case. "When I took a job in Kabul I was told I'd have to give up running," Case says.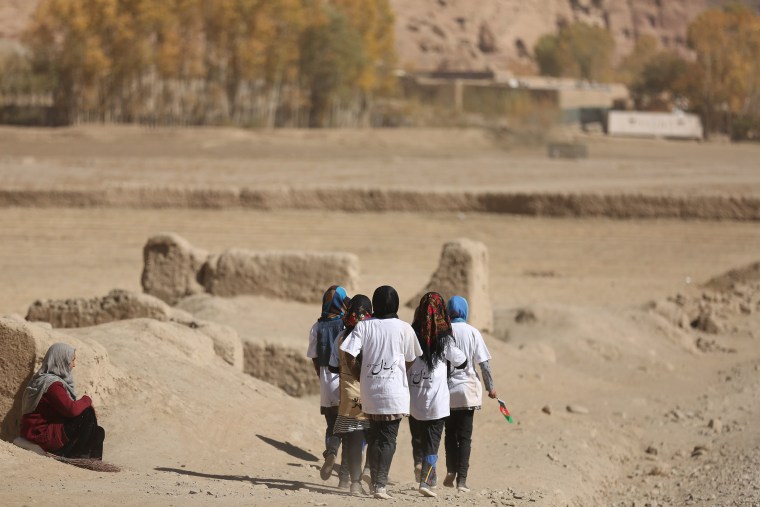 She was training for an ultra-marathon at the time — confined to a secure compound with a half-mile stretch of road as her only training ground — raising money for victims of domestic violence in Afghanistan.
"Getting to know the women, I realized ... women didn't care about the money I was raising, they wanted to run," she recalls. "They wanted to do all the things that I just assumed was a Western concept — sports, running."
In three years, the group has expanded from a handful of women and girls to more than 100 today, and operates in three provinces, relying almost solely on donations from the running community outside of Afghanistan.
"You can see the transformation even from the first run or the first hike," Case says. "We see them get a lot more confidence, become a lot more outgoing and make plans for the future."
Defiance
"When I run, I feel strong," Raihanna says, running her first marathon at an altitude of 8,500 feet in Bamiyan. The province is among the safest in the country, with a majority Shiite population and the country's first female governor.
Still, traditional ideas about women and their role in society remain. At the first marathon, some onlookers threw stones at female runners. At the second, a man on a motorcycle tried to run a woman off the road.
The marathon route was once overlooked by the ancient Buddhas of Bamiyan, 150-foot statues carved into a cliff, but they were dynamited and destroyed by the Taliban in 2001.
"The Taliban say the woman can't go outside, the woman should be in the house, the woman should wash the dishes," explains Raihanna, saying some of the militants would kill her for daring to defy those customs.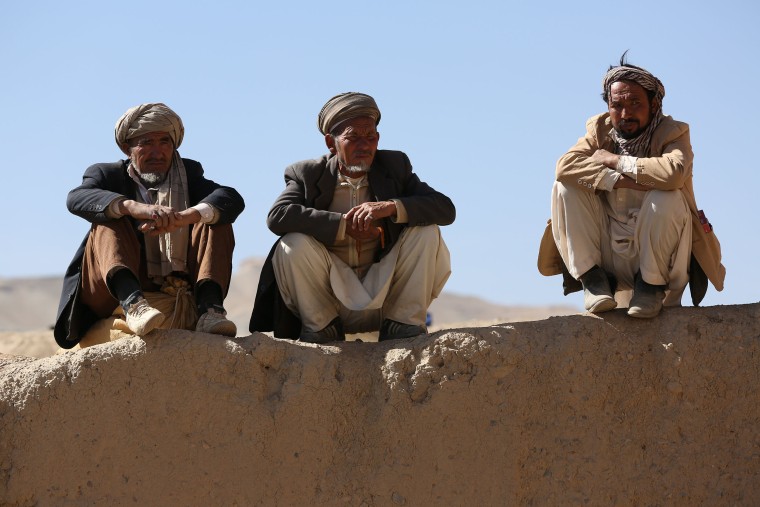 "This is hard for me, that I should go outside and run … but I want to do it."
She runs in a headscarf, sunglasses, and hat pulled down low, and stays close to other women and girls for safety in numbers.
This year, 12 women and girls left the marathon starting line. All 12 finished, and not a single rock was thrown.