KABUL, Afghanistan — The highest number of women and children on record were killed or wounded by the conflict in Afghanistan during the first six months of the year, according to a U.N. report released Wednesday.
The number of women who died or were injured jumped 23 percent in the six months to June, the United Nations Assistance Mission in Afghanistan (UNAMA) study showed. From January to June, 164 women were killed and 395 were wounded, according to the report. Child casualties swelled by 13 percent during the same period with 320 killed and 950 injured.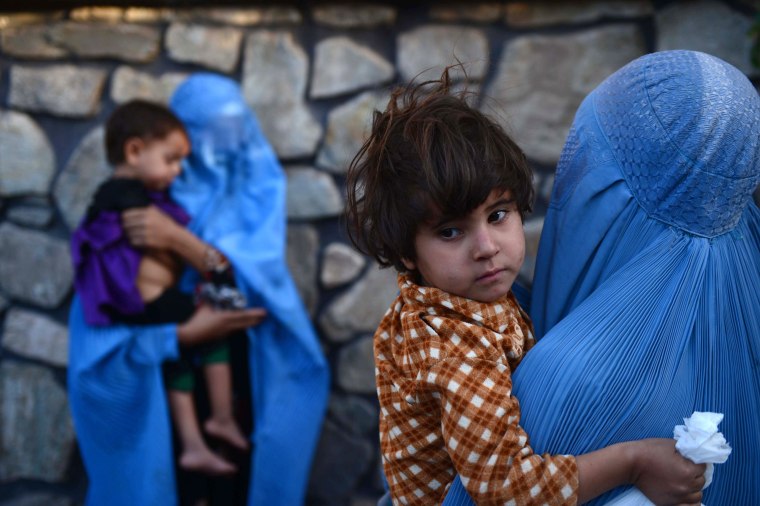 "The rise in the numbers of women and children killed and maimed from conflict-related violence is particularly disturbing," Danielle Bell, director of human rights for UNAMA, said in a statement. "This year, UNAMA recorded the highest number of children and women casualties compared to the same period in previous years."
Around 70 percent of civilian casualties were caused by militants battling government forces and their supporters.
Related: 21 Killed as Gunmen Fire 'Indiscriminately' at Wedding
Overall, civilian casualties rose one percent to a record 4,921 — 1,592 killed and 3,329 injured. These numbers have been rising steadily, and are up dramatically from the first six months in 2009, when 1,439 civilians were killed or maimed. The U.N. began to systematically compile casualty counts in 2009.
The Afghan government has been battling militants since the Taliban was toppled by U.S.-backed forces in 2001, although hostilities civilian casualties have grown as the the U.S. forces withdraw from the battlefield.
And while the militants appear to have gained the upper hand in some regions as American and other foreign forces draw down, the Taliban's top brass fell into a leadership battle after the death of leader Mullah Omar was announced last week.