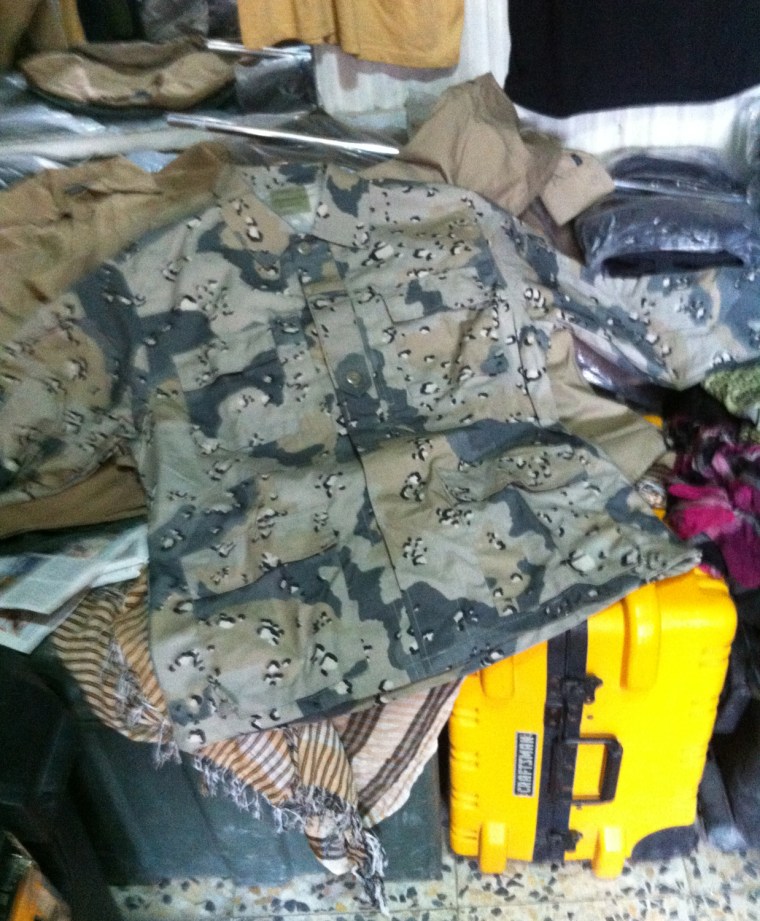 KABUL, Afghanistan – Armed with cash, just about anyone can buy guns, body bags, fake ID cards and genuine American and Afghan military uniforms in Kabul's markets – all for "a very good price," according to the sellers.
The legendary Bush Market, named after the 43rd U.S. president, is the largest and best-known of the black market centers in Kabul. A maze of some 500 makeshift stalls, the bazaar offers the usual food and clothing staples.
But visitors will also find no shortage of American specialty goods – from Oakley sunglasses to lemon-scented Pledge, even whey protein powder – almost certainly pilfered from U.S. military bases.
Abdul Bari's stall specializes in North Face fleece jackets and boots. But on one visit, he was also selling an authentic-looking Afghan border police uniform. Asked where he got it, Bari said he did not recall.
The Bagram Market is another treasure trove of contraband merchandise. Named after the the US air base where most of the good likely originated, its shopkeepers display many of the same items on sale at the Bush Market.
But upon closer investigation, some stalls also offer high-end military hardware. On one visit, a pair of advanced night-vision goggles were retailing for $1,500. Sights for small-arms weaponry were going for $200, and infrared sights for $250 – all U.S. military issue. American-made M16s were spotted for sale on other visits.
Fifty dollars will buy a complete Afghan National Army uniform at a nearby stall. Military badges are a bargain at $10, with boots going for $65. For $125, a shopper can leave the market decked head-to-toe in official military garb.
The shopkeeper, who would not give his name, said he only sells the military gear to men with official military identification (in other parts of the market, those too can be bought for a price).
Asked how he can be sure he isn't unwittingly hawking his merchandise to insurgents who will use it to attack Americans, the shopkeeper said: "I have lots of experience, and trust my gut."
As U.S. military officials continue to struggle with so-called insider attacks, the ease with which civilians can obtain the trappings of an Afghan soldier here is striking. In some cases, the insider or "green on blue" attackers are actual soldiers or police officers with deep-seated ties to terrorism. But in others, the insurgents simply posed as soldiers to get access to military or government facilities.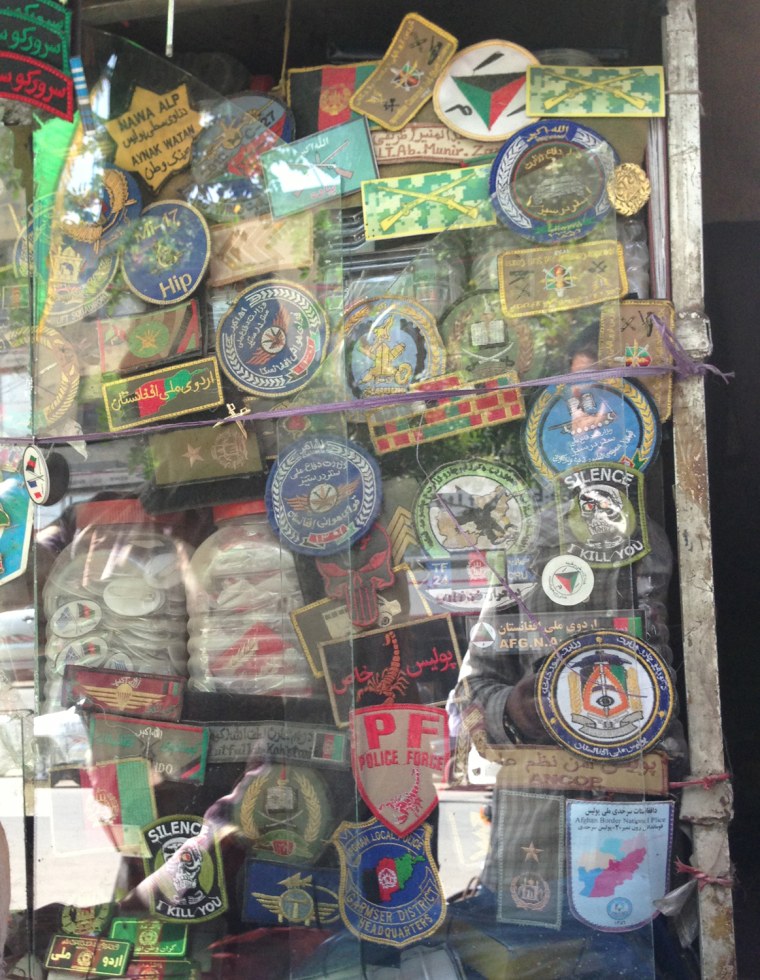 The Afghan government said they have cracked down on the rogue soldiers and cops.
"Thank God because of our giant effort, we have worked on different mechanisms to make sure that we identify those bad people in the force," said Sidiq Sidiqqui, a spokesman for the Interior Ministry. "That has worked and this year we have a very small number of attacks."
Indeed, insider attacks had leveled off after new restrictions were placed on joint operations last year. But recently, the strikes appear to have picked up again. Since Sept. 21, four U.S. soldiers have been killed in two separate ambushes in which perpetrators wore the uniform of Afghan security forces.
The number two man at the Pentagon, Deputy Secretary of Defense Ashton Carter, said after the latest attacks that he was ordering a review of the preventative measures in place.
"We're checking to see whether people have relaxed in some way," Carter said, according to the Associated Press.
The Taliban, for its part, doesn't seem to worry. "We have people on the inside everywhere," Taliban spokesman Zabiullah Mujahed told NBC News. "But even if not, we can everything we need to get our men on the bases."
NBC News Akbar Shinwari contributed to this report.  
Related