KADULA, Afghanistan — Fourteen years after being toppled by U.S.-backed forces, senior members of the extremist group that sheltered Osama bin Laden before and after he plotted the 9/11 attacks are negotiating to end the insurgency.
The Taliban's attempt to return to the political mainstream fills Afghans like farmer Mohammed Rustam with despair.
"My life has been wasted in wars and destruction, displacement and misery," the father of five said. "I am worried for my children and grandchildren. We Afghans do want peace, we do want to advance and live in a better place, but it is simply not possible to impose peace on those who do not want it, who are against education and against prosperity."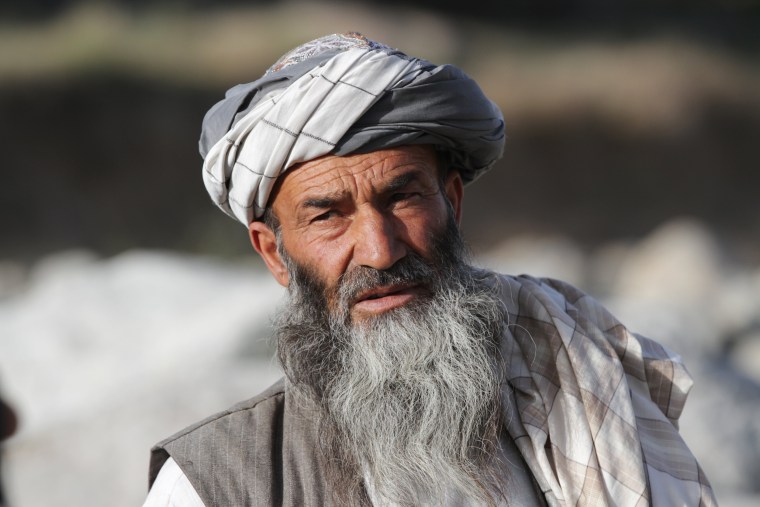 Like many other Afghans, Rustam worries that instead of bringing peace, giving the Taliban a place at the political table will only breed more violence.
Rustam's fear is borne from experience. His village of Kadula — a settlement of some 100 homes about 45 minutes by car from Kabul — was twice razed by the Taliban. Before that and like so much else in the Shomali Plain, once famous as the fruit basket of Afghanistan, Kadula was badly bombed during the Soviet occupation of the 1980s.
"How much longer can this cycle of revenge go on?"
Kadula's troubles only worsened when the Soviets withdrew from the country in 1989. The government in Kabul eventually fell and the country descended into a vicious civil war as fighters who had battled the Russians turned on each other. In the 1990s, a group of black-turbaned "Talibs," or students, swept through the country promising order and a pure form of Islam.
Instead of peace, the Taliban brought more violence and death as they imposed their extreme version of Islam coupled with strict ethnic Pashtun tribal codes. In the Shomali Plain, fighters uprooted the famous and ancient vineyards, and burned down orchards that for decades supplied the country with apples, apricots, peaches, peas and all kinds of berries. Houses were destroyed, sheep and goats stolen or killed and families driven from their homes.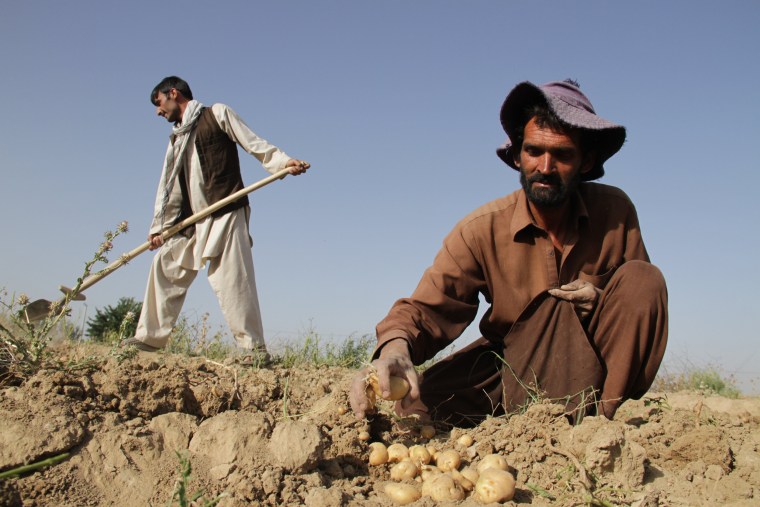 Kadula began coming back to life after the Taliban was driven from power in 2001, although the contrasts between destruction and construction linger. A newly built concrete family compound sits next to a bombed-out mud house. A fledgling orchard springs up alongside a parched and barren yellow patch of earth.
Not everybody in Kadula holds Rustam's hard line on the Taliban's comeback. Neighbor Mohammad Aman believes peace with the group is not only possible but essential.
"My home was also burned, but with all due respect to Rustam, I think we need to stop at some point — how much longer can this cycle of revenge go on?" said the villager who believes he is around 72 years old.
"I will forgive those who killed my nephews and burned our family home if they really feel remorse," he added. "I would be willing to host them at my home and serve them with grapes that I planted in the past 15 years, even though they burned all we had."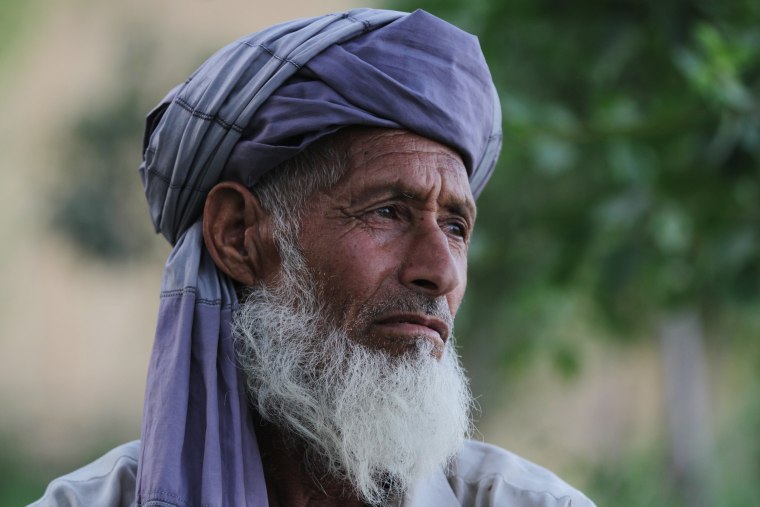 Aman reflects a broadly-held belief that the government must accommodate the Taliban to bring some sort of peace and stability to the country, according to Emily Winterbotham, a fellow with London's Royal United Services Institute (RUSI) defense think tank.
"The Afghan people do not want a never-ending war," said Winterbotham, who spent years as an analyst in Afghanistan. "We need to be realistic over the fact that the Taliban will come back in some degree in certain areas and we have to look at what that means in terms of government power sharing and political deals."
President Ashraf Ghani appears to have come to the same conclusion.
"Although it is very difficult to ensure peace in the country after a long war and lack of trust, as a nation, we have the consensus to bring peace to our country and will not allow history to be repeated," he said on February 19.
Related: Everything You Need to Know About Taliban Peace Talks
The U.S., along with China, officially observed the talks, which would have been unthinkable a few short years ago. In spite of a willingness to negotiate, militants have pressed on with their deadly attacks throughout the country, killing about 478 civilians and injuring 843 in the first quarter of 2015, according to the United Nations.
And after years of declaring they would not negotiate with the government until all foreign troops left the country — the almost 10,000 remaining American troops are due out by the end of 2016 — a letter allegedly from the Afghan Taliban's elusive leader Mullah Omar strongly hinted that the movement's top brass endorsed the talks.
"It is our legitimate right to utilize all legal pathways" to achieve a peace, according to the letter released on July 14. It charged the movement's political office in Qatar with "conducting all political activities."
That practically everything is up for discussion with the group that not only razed Kadula but oppressed and slaughtered religious and ethnic minorities throughout the country while also stripping women and girls of their rights, is deeply upsetting to Fawzia Kofi, a female member of parliament.
Kofi says she does not trust the Taliban to negotiate in good faith and refused to attend informal talks with the group in Oslo, Norway, earlier this year.
"I was invited and went there but refrained from attending," she said. "I did not think they are honest in what they are talking about," she said, referring to statements by senior members of the group hinting that they would respect the rights of women and girls. "I have seen no real change in them."
Related: As U.S. Draws Back, Afghan Women's Future in Doubt
Mullah Omar's most recent message to the faithful also said the movement sought to protect the private sector, an indication that some of the Taliban's leadership may have changed or modernized.
"The Islamic Emirate realizes the value and importance of modern sciences," it added.
But even if certain parts of the Taliban have curbed their most extreme views, the movement is riven by internal rivalries and a peace deal may not spell an end to the insurgency. Many members oppose talks with the government and several hundred at least have defected to ISIS, commanders have told NBC News.
"We are currently having many internal issues. I am afraid this meeting in Pakistan between our people and Kabul would aggravate differences between different commanders," a senior member of the Taliban told NBC News on condition of anonymity.
Related: ISIS-Linked Fighters Tighten Grip in Afghanistan
According to Taliban sources, the delegations that have held talks with the Kabul government only represented one part of the movement. There are also huge questions as to whether the Taliban's leader, Mullah Omar, is even alive.
Despite doubts about who is running the talks and whether those who are attending negotiations represent the majority of fighters on the ground, more meetings are expected later this month.
Rustam greets this news with despair.
"Every time I look at my home and our vineyard that has been turned into a desert I feel angry," he said. "I never want to forgive those who did this to us."