Iran plans to build more nuclear reactors in an earthquake-prone coastal area, Iranian media said on Wednesday, a day after a strong tremor struck the region close to its only existing such plant.
Tuesday's 6.3-magnitude quake hit 55 miles southeast of the port of Bushehr, killing 37 people and injuring more than 900 as it flattened small villages. The dead included eight children under the age of 10.
But the nuclear power station 11 miles south of Bushehr was unaffected, according to Iranian officials and the Russian company that built the facility.
Tehran has repeatedly rejected safety concerns about Bushehr, which is located in a highly seismic area on Iran's gulf coast and began operations in 2011 after decades of delays.
The head of the Islamic state's Atomic Energy Organization said hours after the earthquake that more reactors would be built there.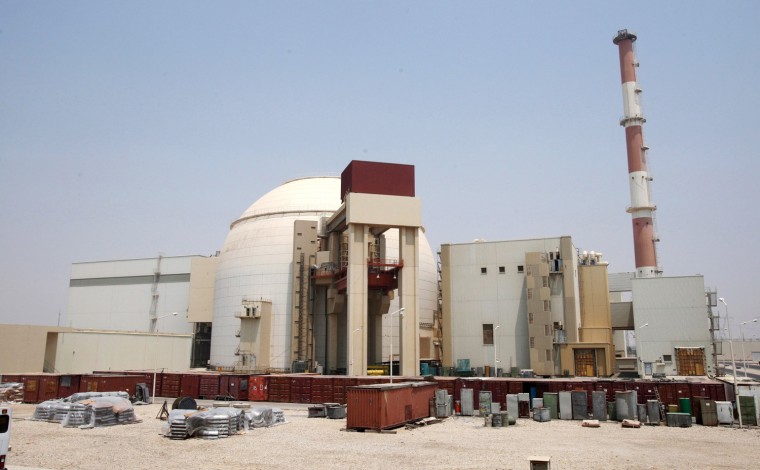 "This earthquake had no impact on the Bushehr nuclear power plant installation," Fereydoun Abbasi-Davani told state television late on Tuesday in comments published by the semi-official Mehr News Agency on Wednesday.
"Not only was the power plant not producing electricity or sending it to the grid at the time, but even while operating the Bushehr power plant has been designed to withstand earthquakes of more than 8.0 on the Richter scale," he said.
The Bushehr site is capable of holding six power reactors and construction of two more units of at least 1,000 megawatts will start in the "near future" there, he said. Iran has identified 16 sites elsewhere in the country suitable for other atomic plants.
Iran sits on major fault lines and has suffered several devastating earthquakes, including a 6.6-magnitude quake in 2003 that flattened the southeastern city of Bam and killed more than 25,000 people. In August, more than 300 people were killed when two quakes struck the country's northwest.
Dozens of aftershocks were detected in the hours following the initial quake, and a 5.2-magnitude quake struck on Wednesday with an epicenter 65 miles from Bushehr, according to the U.S. Geological Survey.
About 92 villages were affected by Tuesday's quake, said Mahmoud Mozaffar, a Red Crescent official, Iran's ISNA news agency reported. About 120 people had injuries severe enough to be admitted to hospital, Iranian officials said.
About 800 homes were destroyed, said Hassan Ghadami of Iran's crisis-management organization. Many village homes are built out of mud brick, which can crumble easily.
Initial damage was estimated at $43 million, provincial official Shapour Rostami said.
The United Nations Office for the Coordination of Humanitarian Affairs said on Wednesday that Iranian authorities had made no request for international assistance. Iran's Red Crescent had sent 100 relief workers and three helicopters from neighboring provinces to the area, OCHA said.
Related:
PhotoBlog: Earthquake kills at least 37 in Iran
'Devastating' quake strikes near Iran's nuclear plant