SEOUL — As he welcomed home Americans freed from North Korean labor camps on Thursday, President Donald Trump thanked Kim Jong Un for being "excellent to these three incredible people."
But as the world awaits next month's historic summit between the two leaders in Singapore, the fate of other detainees remains uncertain as the U.S. focuses its attention on Kim's nuclear weapons.
North Korea remains accused of abducting hundreds of foreigners, mostly South Koreans. The Unification Ministry in Seoul says that, as of 2014, at least 516 South Koreans may be in North Korea against their will. That figure includes abductions before and after the Korean War, which ended in an armistice in 1953.
Pyongyang denies this.
In Seoul, Hwang In Cheol has campaigned for 17 years for the release of his father, Hwang Won, a TV producer. He was abducted in December 1969 when his flight was hijacked by a North Korean agent and flown north across the demilitarized zone (DMZ).
After an international backlash, 39 of the 50 people on board were returned to the South, but Hwang, six other passengers and the flight crew never returned.
As recently as 2016, Hwang received word through a broker with secret connections in North Korea that his father was alive.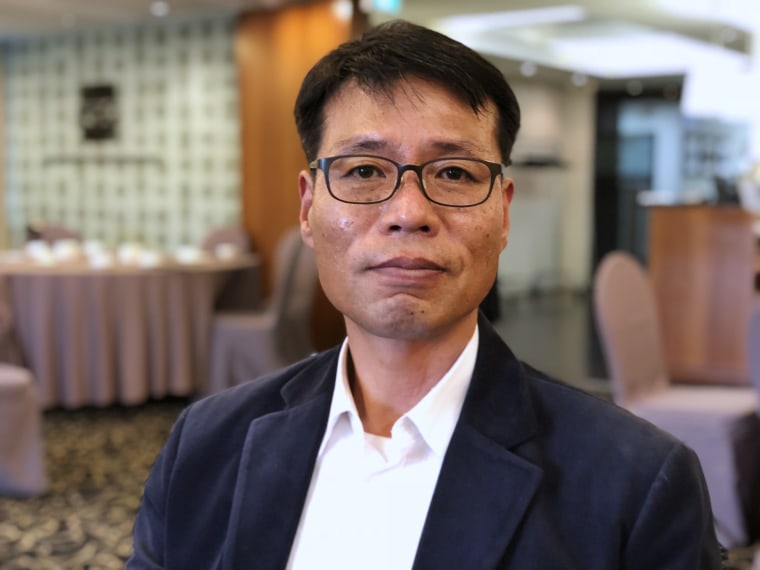 But this year's remarkable detente on the Korean peninsula has not raised the younger Hwang's hopes of seeing his father alive.
At each previous inter-Korean summit, Hwang said, attempts have been made at peace without holding North Korea accountable for its human rights abuses.
Kim and South Korean President Moon Jae-in last month announced a joint declaration that largely focused on peace and military non-aggression following their meeting at the DMZ.
The agreement also sets out a plan to restart family reunions — infrequent gatherings of families separated by the Korean War. There's no specific mention of abductees.
"I've realized that South Korea alone isn't going to be able to help me resolve this issue," said Hwang.
Hwang claims he's been blocked by the government from raising his father's case with the South Korean Unification Ministry, which is responsible for abductee issues among other pro-unification tasks.
He said he believes the government is trying to avoid sensitive topics that could "provoke" North Korea at a time when they seem willing to discuss peace.
Asked about Hwang's case, the Unification Ministry in Seoul told NBC News it has always tried its best to address the rights of those detained in North Korea, and the summit declaration does address human rights issues.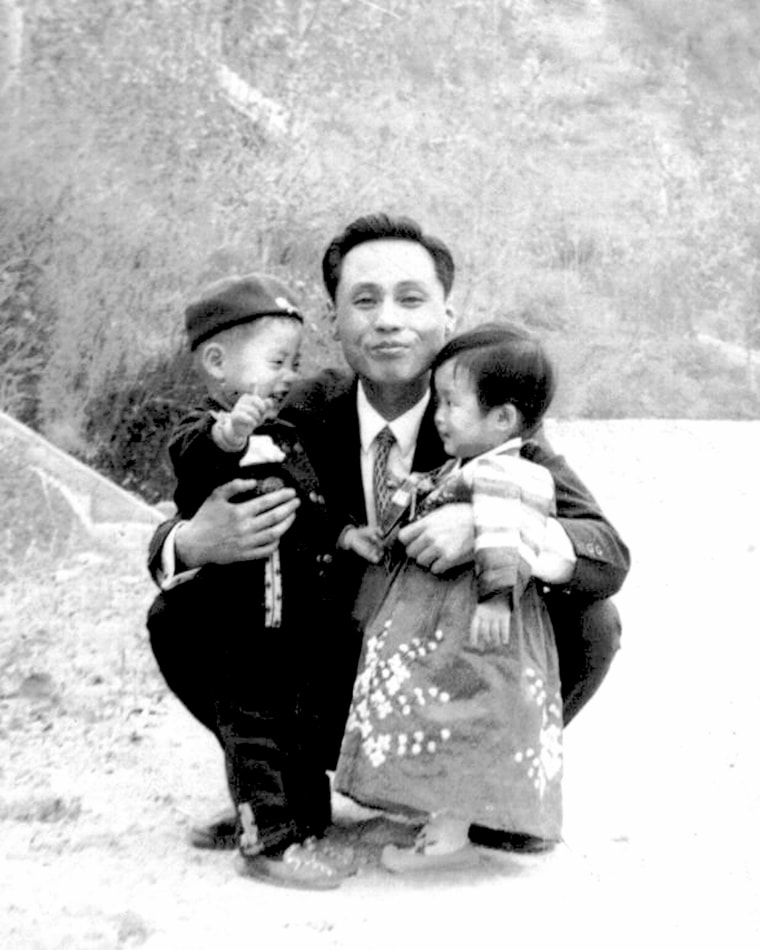 Dr. Bong Yong Shik, a political analyst with Yonsei University's Institute for North Korean Studies in Seoul, says Moon deeply cares about human rights but has had to prioritize resolving "the nuclear crisis" for now.
After the U.S. announced the release of the three Americans this week, the office of South Korea's president said Moon had asked Kim to "quickly release" six South Koreans held in the North.
Bong said it's "only natural" for Moon, a former human rights lawyer, to bring up that issue at the summit. But not to the extent that he would undo any progress toward Kim giving up his weapons, Bong added.
He suspects Moon, who's accepted an invitation to meet Kim in Pyongyang this fall, will seek the release of detained South Koreans on that trip.
Japan has been more forthcoming, at least publicly, about demanding the return of its abducted citizens.
In a meeting last month with Japanese Prime Minister Shinzo Abe, Trump promised to raise the issue of Japanese abducted by North Korea with Kim.
North Korea abducted more than a dozen Japanese in the 1970s and 80s and finally admitted to some of the kidnappings in 2002.
It is believed Pyongyang often kidnapped foreigners to use their skills to its advantage. Japanese abductees, reportedly, were used to train North Korean spies in the Japanese language.
South Korean actress Choi Eun Hee was kidnapped and forced, by her own account, to make movies for late North Korean leader Kim Jong Il.
Hwang's father was working as a television producer and traveling with a camera operator. If he is still alive, he will turn 80 this year.
His son wouldn't say if he is hopeful Trump will raise the questions of human rights when he meets Kim. But in order for there to be a "true peace process," the younger Hwang said, the issue of abductees needs to be addressed with "sincerity."
On Friday, Secretary of State Mike Pompeo said the U.S. will help North Korea achieve prosperity on par with South Korea if it "takes bold action" to quickly give up its nukes.
But Yonsei's Bong says North Korea also can't avoid human rights concerns if it wants aid long-term and to achieve its ultimate goal of "becoming the next South Korea."
Kim's endgame, Bong said, isn't nuclear weapons but survival and security.