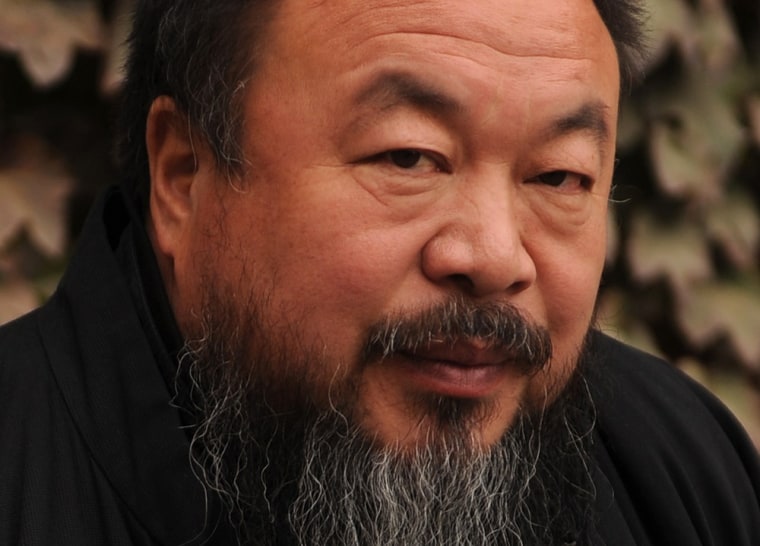 BEIJING – A day after installing home cameras to parody the Chinese police's 24-hour surveillance of himself, Ai Weiwei says he has not received any adverse reaction so far from authorities.
 
"Nobody cares I guess, or maybe they have no idea yet," Ai told NBC News in a phone interview. "Normally they don't respond so fast."
The slow response might also be attributed to the fact that China was observing the last day of a three-day holiday in observance of the Tomb Sweeping Festival Wednesday.
 
To mark the one-year anniversary of his detention at Beijing's international airport amid a government crackdown on dissent, Ai installed home cameras positioned over his computer, bed and courtyard that stream a 24-hour video at weiweicam.com. At one point, he was shown sleeping like a log.
Chinese artist Ai Weiwei sets up live webcams at his home
The site appeared be down – or perhaps blocked – when we tried it Wednesday.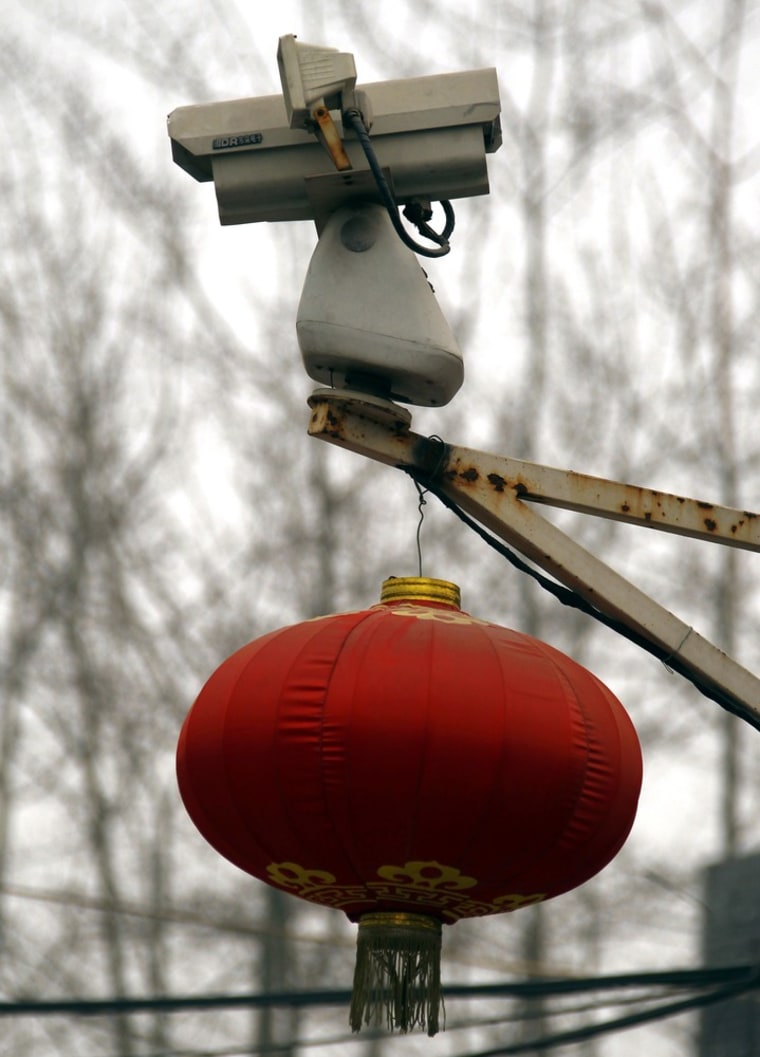 After he was picked up by authorities a year ago, Ai was detained and kept in isolation for 81 days on alleged tax evasion charges. Since his release in June, he's been under house arrest which involves constant surveillance by Chinese authorities.
 
"They have 15 cameras around my house, and now I have four of them in my bedroom and around my home. This is to mark the day one year ago when they detained me," Ai said.
 
"But this is also a gift," he added. "This is a chance for people who miss me or who feel sad about my disappearance to see me anytime with the click of a computer. It's a kind of gift for them."
 
There is no mistaking Ai's political message. Referring to the authorities, he said this is also a way to "make them feel vulnerable about their invasion of other people's private space which is now a practice in many states, not just in China, as the technology of surveillance becomes very common."
 
"The issue of invading other people's privacy is a global issue, it exists in many countries in varying degrees, but I have a very strong experience with this issue in the past year and this is all a reflection of that," he explained.
 
Asked whether he is concerned about any adverse reaction from the authorities, Ai replied, "I am not really concerned about any reaction, this may not make them happy, but it's OK," he said.
 
"I am an artist, my work and thinking are all my artistic expression, which also reflects the time and place I am living in," he said.
 
Ai is still facing a $2.4 million tax case, and his one-year probation is expected to end on June 22.  Asked what his plans are when he recovers his freedom to travel, Ai sounded cautious. "I don't have much illusion," he said.
 
Referring to teaching offers abroad, he said, "As a citizen of the universe, I can work in different places, but if I can travel anywhere, I will still have to start from here. But I don't have much expectation because of the reality."