Al Qaeda in the Arabian Peninsula said Tuesday that one of its top leaders, a former Guantanamo Bay detainee who had a $5 million bounty on his head, had been killed in an American drone strike.
AQAP, al Qaeda's branch in Yemen, issued a statement mourning the cleric, Ibrahim al-Rubeish.
Al-Rubeish fought in Afghanistan at Tora Bora, was captured and was sent to Guantanamo, according to Flashpoint Intelligence, a security company and NBC News partner. He was released in 2006 and joined AQAP, which U.S. officials have described as the most dangerous branch of the terror network.
The State Department lists al-Rubeish as 35 or 36 and describes him as a senior adviser for operational planning, including the planning of attacks.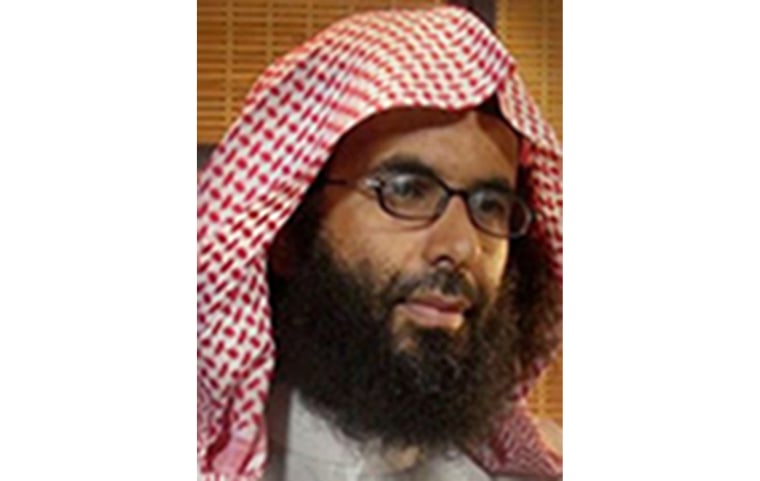 IN-DEPTH
SOCIAL
— Erin McClam