It's been six weeks since two men were shot to death inside a Coast Guard communications station in Kodiak, Alaska, and investigators still are saying very little except that they don't believe islanders are in danger.
Some residents are left to wonder if a killer is roaming their archipelago about 250 miles southwest of Anchorage.
The FBI leads the investigation into the April 12 shooting deaths of Richard Belisle, 51, and Petty Officer 1st Class James Hopkins, 41.
No one has been named a suspect or person of interest in the case, Anchorage-based FBI Special Agent Eric Gonzales told msnbc.com.
"There is an expectation of solving this double-homicide," Gonzales said. "That's what we're all striving for, but I can't give you a timeline."
Kodiak Police Chief T.C. Kamai told msnbc.com that residents need to be patient and confident that federal authorities will solve the case and answer questions the violence raised.
"People are anxious for some sort of resolution," Kamai said.
Kodiak, a city of 6,100 that is home port to 770 comercial fishing vessels, has a relatively low violent crime rate so a double-homicide is "huge," he said.
However, "the town is safe" with no uptick in crime "leading up to or subsequent to" the murders, Kamai said.    
Three times, authorities have reached out to the public for help the investigation.
On April 20, the FBI asked if anyone had seen two vehicles, a white 2002 Dodge Ram pick-up truck and a blue 2001 Honda CR-V.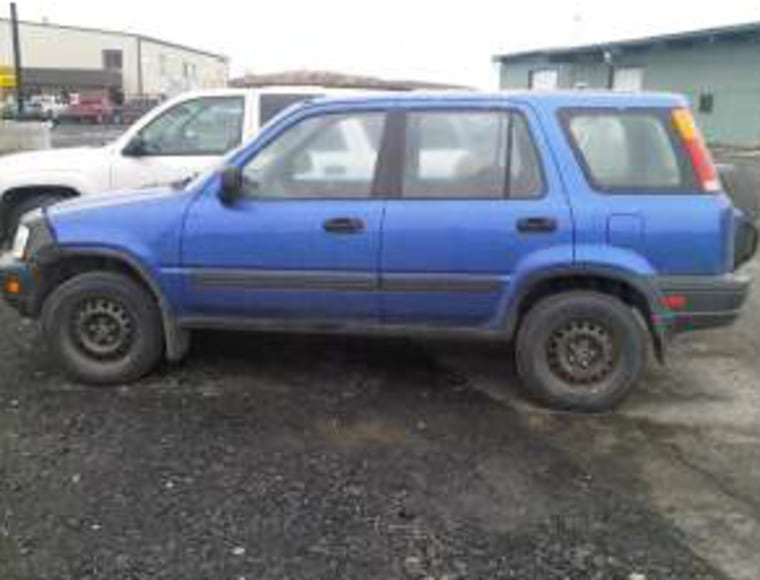 Vehicles matching the descriptions belong to James and Nancy Wells of Bell Flats, a Kodiak Island town about 12 miles from downtown Kodiak, NBC station KTUU reported.
James Wells, a civilian rigger who worked alongside Belisle and Hopkins repairing antennas, told KTUU "It's our policy not to talk to anybody."
The FBI searched the couple's property, KTUU said.
Gonzales said he could not comment if the cars involved belonged to Wells and his wife or if their home was searched.
KTUU said one witness told it the cars were seen at the parking lot of a Comfort Inn near the Coast Guard station. The motel's guest list was subpoenaed by the FBI, KTUU said.
On May 2, the Coast Guard, working with the FBI, asked for volunteers to search the station beyond the crime scene.
Gonzales told msnbc.com he could not say if any items turned up by the 120 searchers had any value for the investigation.
Radio station KMXT at the time said the search did not produce any results, KTUU reported.
On May 15, the FBI asked to talk to anyone in Alaska who sold, traded, or otherwise transferred any of these .44 Magnum revolvers in the past year: Smith and Wesson Model 29, Smith and Wesson Model 629, or any Taurus model in that caliber.
Some residents around Kodiak take the investigation in stride. Others are wary.
"You're just wondering, 'Where are the answers? Is this guy still on the loose? Are we still safe in our home?'" Diane Descloux, a longtime Kodiak resident, told KTUU.
"You know it's a big wild place and things happen," Kodiak resident Andrew Field told KTUU.
Follow Jim Gold at msnbc.com on Facebook here. 
More content from msnbc.com and NBC News: