SINGAPORE - A fatal bus accident and alcohol, not foreign workers' living conditions, were to blame for Singapore's first major riot in 40 years, according to the report of an inquiry into the incident released on Monday. Some 400 migrant workers went on the rampage in the Little India district last December, setting fire to cars and clashing with police after a construction worker was knocked down and killed by a bus.
Sign up for breaking news alerts from NBC News
It was the worst social unrest in Singapore since the 1960s and shocked many in the Southeast Asian island nation, which has one of the lowest crime rates in the world. A four-man Committee of Inquiry chaired by a former supreme court judge said the riot was caused by misperceptions about the traffic accident, alcohol and cultural issues that meant some rioters may have had a desire for "street justice." The government has since banned alcohol consumption in the area and restricted sales.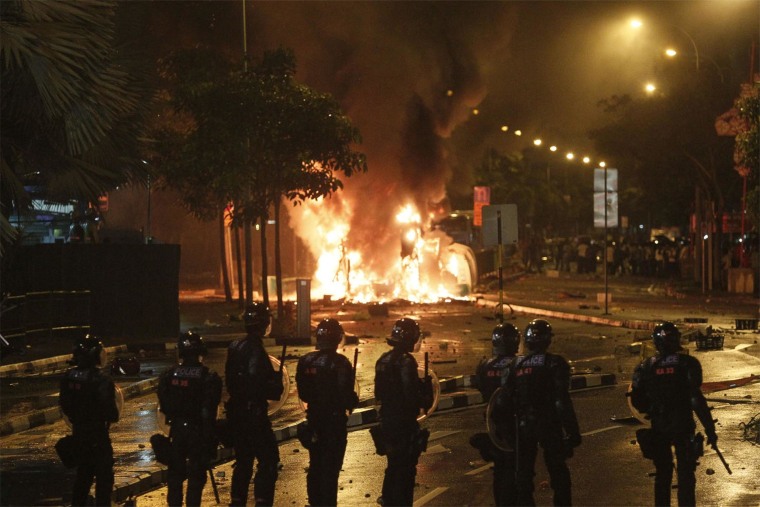 - Reuters