Last Friday, "NOW with Alex Wagner" took an in-depth look at the corporate-linked group known as the American Legislative Exchange Council (ALEC ). We focused on how the group has come under scrutiny for helping to get Stand Your Ground and Voter ID laws passed across the country (and how prominent companies have been rushing to sever ties with the group).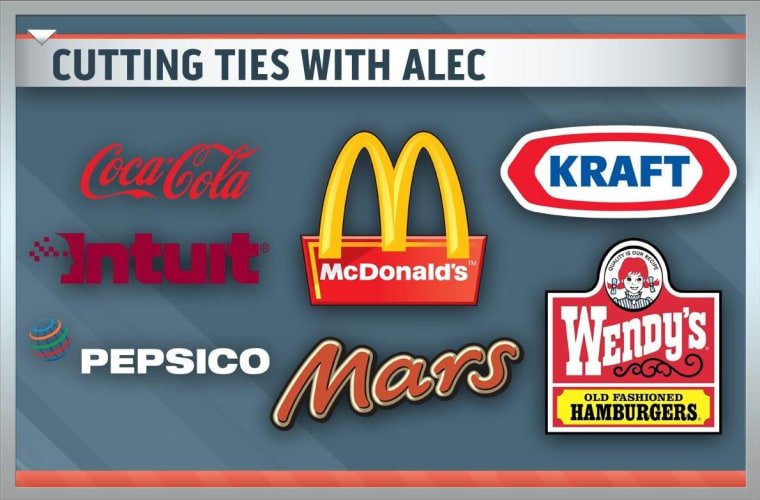 Today, ALEC announced that it was disbanding the task force that dealt with non-economic issues.
Coincidence?  Perhaps.
We reported on Friday that Mars, the maker of Skittles and M&Ms, together with Coca-Cola, Intuit, Kraft, McDonald's, PepsiCo and Wendy's have all distanced themselves from ALEC. Kaitlyn Buss, ALEC's communications director told NOW: "This intimidation campaign is not about any one issue, their goal is to silence an effective free-market organization by bullying. We will not be not silenced or defined by our attackers."
But ALEC took a different tone today. To wit, a statement from ALEC's 2012 National Chairman, David Frizzell, forwarded to us by Ms. Buss: "We are refocusing our commitment to free-market, limited government and pro-growth principles, and have made changes internally to reflect this renewed focus. We are eliminating the ALEC Public Safety and Elections task force that dealt with non-economic issues, and reinvesting these resources in the task forces that focus on the economy. "