At least 16 people were killed when bombs hit a funeral in rebel-held Aleppo, according to activists.
The Syrian Observatory for Human Rights blamed government aircraft for the attack, which hit the Bab al-Nairab neighborhood of the divided city on Saturday.
It said two bombs targeted the mourners, who were holding a funeral for 15 victims of a separate attack in the same area this week.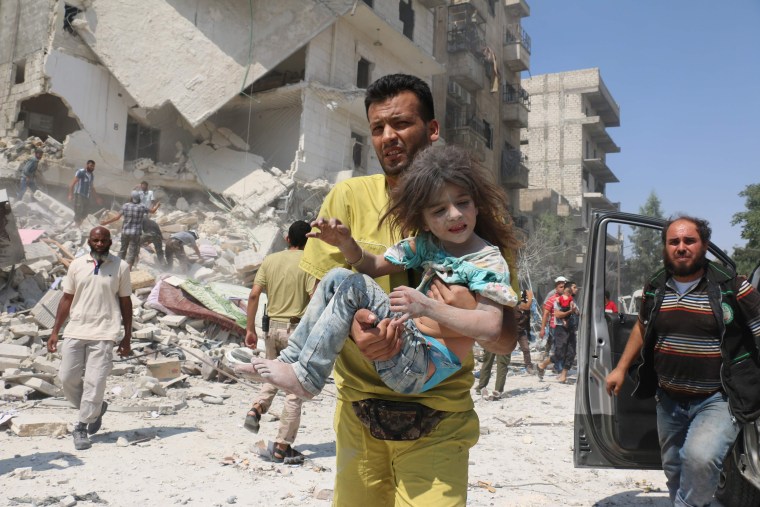 While the Syrian Observatory said at least 16 people were killed, the activist Aleppo Media Center put the death toll at 24 dead and dozens wounded.
Alarm has been mounting over conditions in Aleppo, which one United Nations official described as the "apex of horror."
The latest attack came as United Nations Special Envoy for Syria Staffan de Mistura urged all sides to agree by Sunday to allow the first safe delivery of relief supplies to the divided city.
Complete Coverage: Aleppo's Children
The U.N. is seeking a weekly 48-hour humanitarian pause to deliver food, medicines and other aid to people in both rebel and government-held Aleppo.
Efforts by the United States and Russia failed on Friday to reach a breakthrough deal on military cooperation and a nationwide cessation of hostilities in Syria.