Syrian photographer Zakaria Abdelkafi took a photograph in Paris as harrowing as many of the images from his war-torn native land: a French riot policeman engulfed in flames. Taken on the sidelines of a May Day rally in the midst of a tense presidential election that has divided France, the photograph appeared on front pages of major newspapers around the world.
"I'm extremely happy that my picture is famous around the world, and at the same time I feel extremely sad when I think of the man's pain," the freelance photographer told NBC News in a telephone interview from Paris.
For the past two months, Abdelkafi has been covering various protests in Paris, where hooded protesters dressed in black have captivated him. "They remind me of the protesters in Syria," he said. "Except that in Syria, we are scared of the police. Here, these protesters are the ones who are violent."
Before Monday's rally, he'd seen police respond with tear gas after they were hit by rocks at demonstrations. Accustomed to police responding with bullets in his homeland, he was eager to capture how French police respond. The protesters had also shoved and pushed him to stop him from taking pictures but this was nothing compared to the violence the 31-year-old now living in France witnessed back home.
"I'm used to taking this kind of picture because the situation in Syria was difficult," he said.
Abdelkafi picked up his first camera at his uncle's photo studio in Aleppo 10 years ago. Restricted by Syrian President Bashar Al-Assad's government, he photographed mostly landscapes and sports events. When the war broke out in Syria in 2011, that changed. "We could show how people lived," he recalled. "I was protesting and taking pictures at the same time to show the world that we are against the regime."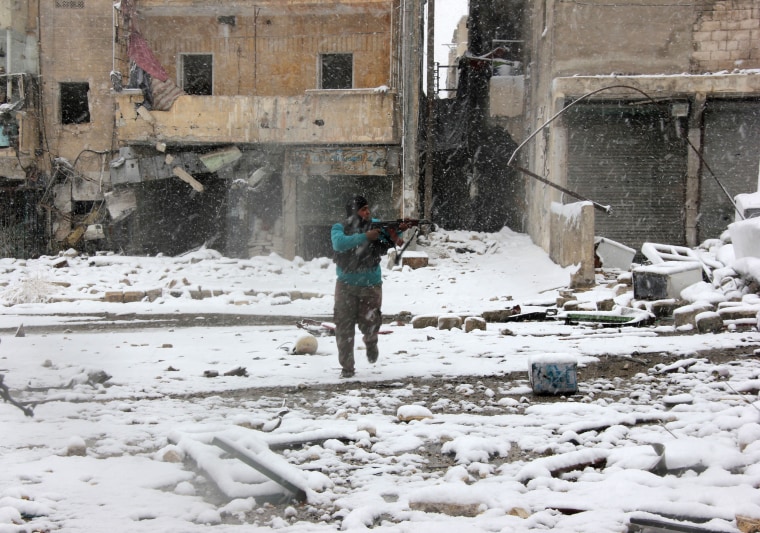 In September 2015, while covering the Syrian rebels, they were cornered in a building in Aleppo, where a sniper bullet ricocheted off a door and pierced his right eye. That winter, he went to France to seek medical treatment.
Intrigued by the interaction between protesters and police, he went out to photograph the rally on Monday. When he saw the black-hooded protesters armed with rocks and Molotov cocktails at the Place de la Bastille, he positioned himself between them and the riot officers.
"Everything was so quick," he said. He didn't see the Molotov cocktail being thrown; he saw the officer engulfed in flames.
.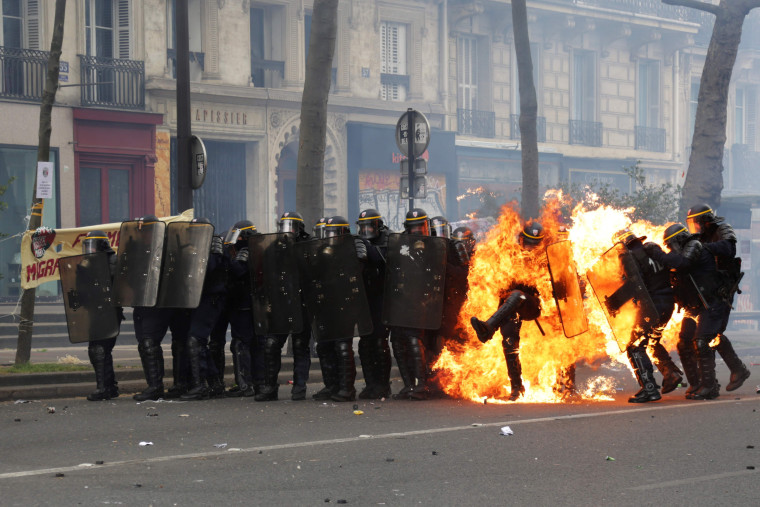 He immediately contacted Agence France-Presse (AFP), which had run his photos from Aleppo and more recently Paris.
After leaving the violence of Syria, a country he considers "gone," Abdelkafi is waiting for his wife and two children to obtain visas to join him from Turkey. Even as he ponders the dangers he might confront in Paris where he's settling down, Abdelkafi says: "I feel free."