BEIRUT — Syrian rebel fighters have launched a major assault on government-held parts of southwestern Aleppo in an attempt to reopen supply lines after the army and its allies tightened their siege of opposition-held parts of the city last week.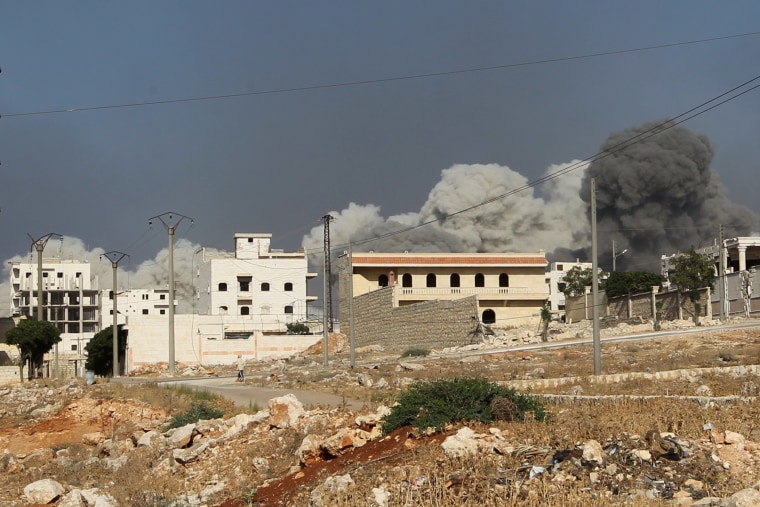 The rebels are trying to break through the strip of territory controlled by forces loyal to President Bashar Assad in the hope of reconnecting their encircled sector of eastern Aleppo with a swath of insurgent territory in the west of Syria.
A rebel military command center that includes the newly formed Islamist group Jabhat Fatah al Sham, formerly the al Qaeda-linked Nusra Front, and Ahrar al Sham said they had seized army positions in the first few hours of the assault, which began on Sunday night.
Related: 300,000 Face Death or Starvation in Aleppo, U.S. Doctor Says
The army confirmed on state media that rebels had begun an offensive but said its fighters had pushed them back from an air force artillery base.
A quarter of a million civilians still live in Aleppo's opposition-controlled eastern neighborhoods, effectively under siege since the army, aided by Iranian-backed militias, cut off the last road into rebel districts in early July.
Related: Russian Military Helicopter Shot Down in Syria
The army last week took significant ground on the northern edge of the city, around the Castello road, which leads north toward Turkey.
The British-based Syrian Observatory for Human Rights said the rebel assault was their biggest for several months. The monitoring group, which tracks violence across Syria, said pro-government jets had bombed rebel-held Khan Touman in the southern countryside of Aleppo, and rebels had shelled government-held parts of central Aleppo overnight.