BEIRUT – Lebanon has taken in more Syrian refugees than any other country – with over 700,000 Syrian refugees in this country of 4 million, nearly one out of every five people is Syrian.   
But in a country with a long history of sectarian violence, there are fears that absorbing so many Syrian refugees could shatter Lebanon's hard-fought stability.
The Lebanese government, dominated by Hezbollah, the militant Shiite movement and a key ally of Syrian President Bashar Assad, has refused to allow the U.N. to establish official refugee camps. The government seems to fear that the mainly anti-Assad Sunni Muslim refugees will remain indefinitely.  
So with no official U.N. refugee camps allowed, Syrians in Lebanon are left to survive on their own in improvised camps, with no clean water, no sanitation and no electricity.
A hard childhood
At 11 years old, Ibrahim Haradawi looks like most kids his age – full of energy and excitement.
But it doesn't take long to notice there is a harder reality behind his electric smile and affable laugh.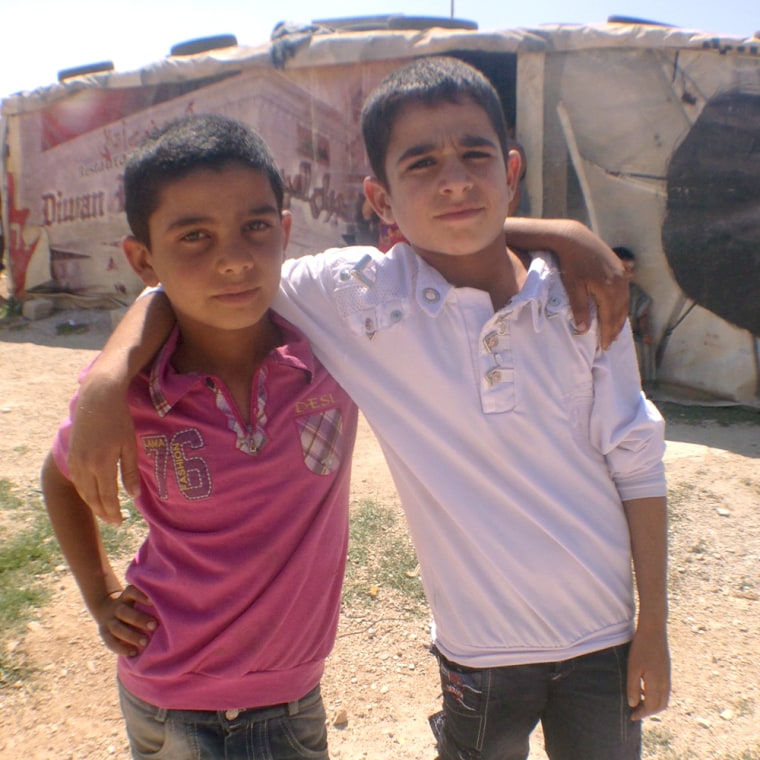 Haradawi, like all the other children attending a recent "Child Protection Workshop" organized by Lebanese Active Youth (LAY), is a Syrian refugee. During the workshop, counselors work with kids to express themselves through art, dance, song and games. 
Minutes into an exercise aimed at encouraging team building and communication, Haradawi grew aggressive – at times swatting away the hands of his teammates. His moods changed quickly, from overjoyed to moments later expressing anger at his instructor.  
Yasmine Dalla, Executive Director of LAY, said his mood swings are a classic symptom of post-traumatic stress disorder. Even though the children are now hundreds of miles away from the front lines of the war, they are haunted by what they saw and what they lived through.
Ibrahim lives in a tent city, informally called Bar Elias, in Lebanon's Bekaa Valley with his parents and six siblings. His father has a broken back and is unable to work or do basic tasks for his family. So he relies on his sons, Ibrahim and his older brother, Mohammed, to make the daily mile long trek to a nearby gas station to fill up jugs with clean water for their family.
The Haradawis are one of about 200 families who live in the Bar Elias tent city. Local NGO's estimate that around 1,400 similar tent cities have sprung up all along the Lebanese-Syrian border since the beginning of Syria's civil war.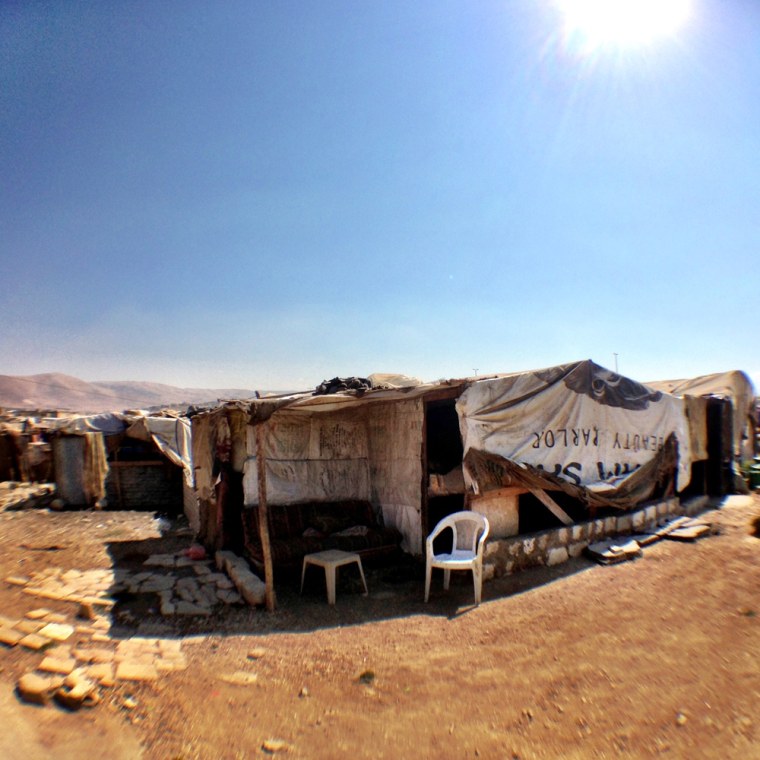 Ibrahim's best friend is 13-year old Mahmoud, who like many people in the camps would not give his last name out of fear for his safety. The two grew up playing together on the streets in their hometown on Aleppo's outskirts. Now they are even closer friends, bound by their struggle as refugees. Tent city neighbors just a few hundred yards apart.
Their grim surroundings haven't damped their friendship, but it has hardened their childhoods. When they can play, a game of soccer is enough to help them escape their reality and dream of one day playing on the big field. But the dreams are short-lived; soon the two have to go back to helping their respective families.
Away from war, but haunted by it
At another nearby tent city in Zahle, health workers treat a steady flow of children suffering from skin diseases and chronic malnutrition.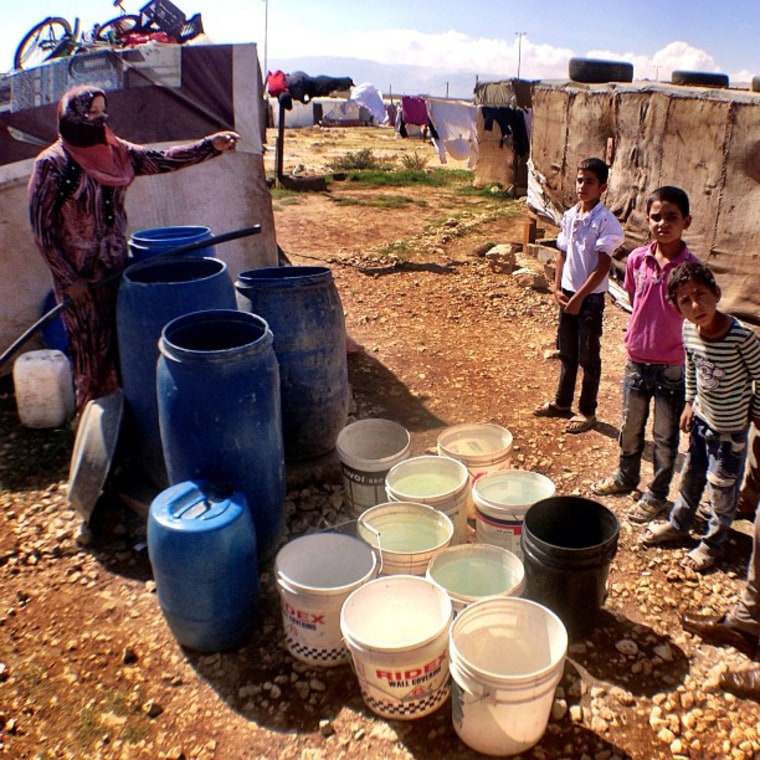 Saskia Baar works for UNICEF at the tent city in Zahle where the organization has set up activities including volleyball and English lessons for the children.  
"Some of them are scared they will be bombed, they aren't able to speak, they cry at night. All they can do is scream because they are scared of what might happen," said Baar.
For now, UNICEF and its local partners are running activities and games all aimed at giving these children a childhood and trying to get their minds off of war. A particularly difficult task when their war-torn country is in plain sight just across the Bekaa Valley.
Related: