LONDON — Nearly a hundred years after Virginia Woolf wrote that a woman must have a room of her own, two British entrepreneurs are putting the iconic author's advice into action.
The pair joined forces to open a women-only private members club for professional women, The AllBright, aimed at creating a space for "female entrepreneurs, executives, creatives and consultants across all industries" to network and boost their careers.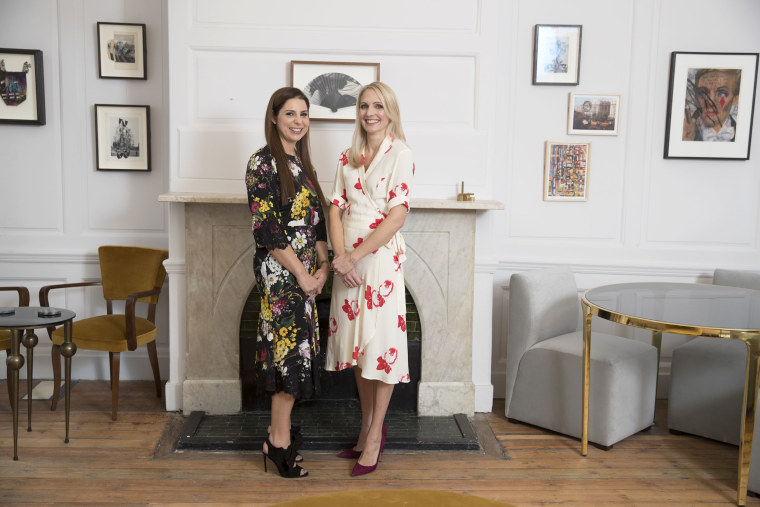 Officially opening on Thursday — International Women's Day — the club is housed in a five-story Georgian townhouse in the heart of London's chic Bloomsbury district.
"It's all by women for women: from the art on the walls through to the hand-wash in the bathrooms," the club co-founder, Anna Jones, told NBC News. "A woman must have money and a room of her own. We're unashamed about that."
Members will have access to meeting rooms, a restaurant and a cocktail bar as well as a library, beauty bar and a fitness area. Modeled on the popular Soho House, it aims to combine the networking power of that kind of social club with the co-working facilities of WeWork. The AllBright will also hold a program of panel talks, workshops and film screenings.
The club's name is a nod to the first female Secretary of State Madeleine Albright who famously quipped: "There is a special place in hell for women who do not help other women."
"Women and men need to come together to share their perspectives, rather than retreating solely into gender groups"
All women may deserve a room of their own, but only the well-heeled will be able to have theirs in The AllBright: Membership costs £750 ($1,050) per year, plus a joining fee of £300 ($415).
Still, the club has already proved so popular that a waiting list had to be created before it opened. Its 400 members include Bond girl Naomie Harris, designer Mary Katrantzou and personalities from the worlds of politics and entertainment.
"It felt right when we thought of it in 2016, but now if feels like we have momentum behind us which feels like an unstoppable force," said Jones, 41.
The founders of the club are riding a wave of outrage over gender inequality that followed the flood of sexual misconduct allegations against Hollywood behemoth Harvey Weinstein. The ensuing prominence of the #MeToo movement cemented how ubiquitous the issue was.
In the U.K., one in five women have been sexually assaulted since the age of 16, a recent crime report by the Office for National Statistics found, while around five in six victims did not report their experiences to the police.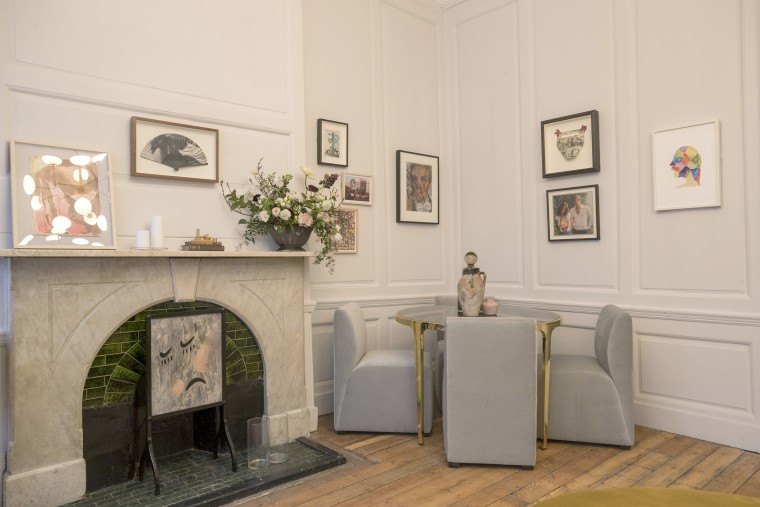 Meanwhile, Britain's men-only private clubs have also found themselves under a microscope recently after an undercover investigation by the Financial Times found that guests at the all-male Presidents Club annual charity dinner subjected the female staff to sustained sexual harassment.
Private members club culture has always been strong in the U.K., with some clubs established some 200 years ago. Most were men-only, but as the role of women in society has evolved, their gender-biased policies have been increasingly challenged as archaic and discriminatory.
Some clubs, though, have remained steadfastly male-only. The Travellers Club, for instance, was founded in 1819 to be a meeting place for men who had traveled abroad and counts many diplomats as members. To this day, female diplomats cannot join.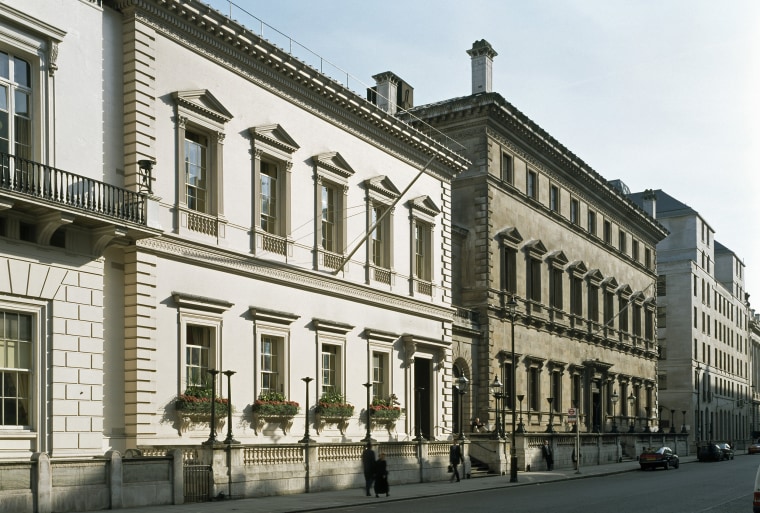 Allyson Zimmermann, executive director for Europe at Catalyst — a nonprofit advocating for women in the workplace — expressed unease with women responding in kind.
While she acknowledged that women's networks allow "younger women to cross paths with senior women who they might otherwise not meet, to serve as role models, mentors and even sponsors," she also emphasized that they're not the answer to the problem.
"Now, more than ever, women and men need to come together to share their perspectives, rather than retreating solely into gender groups," Zimmermann told NBC News.
But Jones rejected the idea that AllBright's all-female membership should be painted with the same brush and called sexist.
"We are not anti-men in anyway," she said. "We welcome men in the building because this needs to be a useful place, it's just that they are not members."
Jones, the former CEO of Hearst U.K. — the publisher of magazines including Elle, Cosmopolitan and Harper's Bazaar — was set-up with her business partner Debbie Wosskow, a serial entrepreneur who sold her "Love Home Swap" company last year for £40 million ($55 million).
They bonded over dismal statistics about women in the workplace.
"Fifty percent of women say they have ambitions to be a leader, to reach the top echelons when they join the workforce," said Jones. "Within two years, that figure has dropped to 16 percent and their confidence has halved. You just start thinking, something needs to change."
After creating the AllBright Fund and Academy to help women finance and scale their projects, they decided in the summer of 2017 to open the club.
Wosskow and Jones weren't the only ones to have the idea. Across the pond is The Wing, a women's "co-working community" in New York and Washington, D.C. But in contrast to The AllBright, The Wing does not allow men on the premises at all.
For Jones, the hope is that "by bringing women from different networks together, they'll be able to talk about their experiences, get inspiration from each other and get more confident."