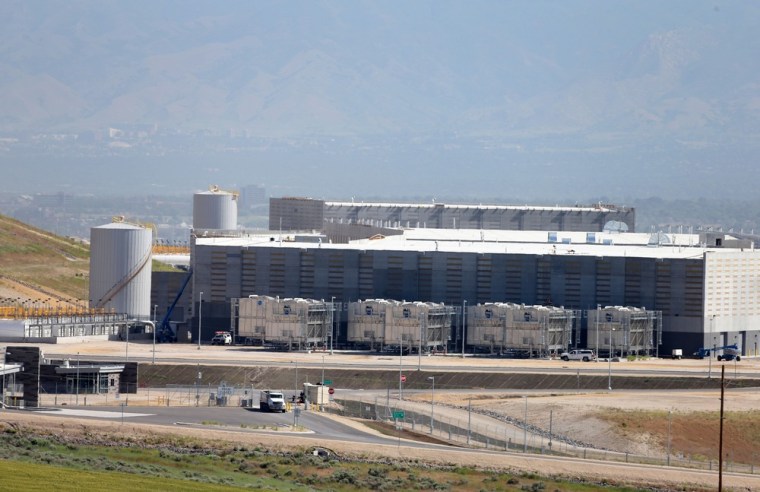 The United States is facing concern from allies over its programs that track phone and Internet messages around the world.
The European Parliament planned Tuesday to debate the spy programs revealed by Eric Snowden, who worked for contractor Booz Allen Hamilton, and whether they have violated local privacy protections.
EU officials in Brussels pledged to seek answers from U.S. diplomats at a trans-Atlantic ministerial meeting in Dublin later this week.
The global scrutiny comes after revelations from Snowden, who has chosen to reveal his identity. Snowden has fled to Hong Kong in hopes of escaping criminal charges as lawmakers including Senate intelligence chairwoman Sen. Dianne Feinstein, D-Calif., accuse him of committing an "act of treason" that should be prosecuted.
Officials in Germany and the European Union issued calm but firm complaints Monday over two National Security Agency programs that target suspicious foreign messages — potentially including phone numbers, email, images, video and other online communications transmitted through U.S. providers. The chief British diplomat felt it necessary to try to assure Parliament that the spy programs do not encroach on U.K. privacy laws.
A senior U.S. intelligence official on Monday said there were no plans to scrap the programs that, despite the backlash, continue to receive widespread if cautious support within Congress. The official spoke on the condition of anonymity to discuss the sensitive security issue.
The programs were revealed last week by The Guardian in the U.K. and The Washington Post in the U.S.
One of the NSA programs gathers hundreds of millions of U.S. phone records to search for possible links to known terrorist targets abroad. The other allows the government to tap into nine U.S. Internet companies and gather all communications to detect suspicious behavior that begins overseas.
The Obama administration now must deal with the political and diplomatic fallout of the disclosures. Privacy laws across much of Western Europe are stricter than they are in the United States.
"It would be unacceptable and would need swift action from the EU if indeed the U.S. National Security Agency were processing European data without permission," said Guy Verhofstadt, a Belgian member of the European parliament and a leader in the Alde group of liberal parties.
Additionally, German government spokesman Steffen Seibert told reporters Monday that Chancellor Angela Merkel would question Obama about the NSA program when he is in Berlin on June 18 for his first visit to the German capital as president. In Germany, privacy regulations are especially strict, and the NSA programs could tarnish a visit that both sides had hoped would reaffirm strong German-American ties.
In London, British Foreign Secretary William Hague was forced to deny allegations that the U.K. government had used information provided by the Americans to circumvent British laws. "We want the British people to have confidence in the work of our intelligence agencies and in their adherence to the law and democratic values," Hague told Parliament.
White House spokesman Jay Carney said Obama was open for a discussion with allies about the spy programs. His administration has aggressively defended the two programs and credited them with helping stop at least two terrorist attacks, including one in New York City.
Related: