ROME — The man convicted of killing a British student in the Amanda Knox case broke his silence Thursday, insisting the American was at the scene of the crime on the night of the murder.
Rudy Guede, who is serving a 16-year sentence for killing Knox's roommate Meredith Kercher, protested his innocence from an Italian jail in his first television interview.
He recounted the events surrounding Kercher's death in a Perugia apartment in 2007, repeating his claim that he was in the bathroom when the 21-year-old was fatally attacked.
The 30-year-old insisted he saw Knox, now 28, and another man in the apartment when he rushed to investigate Kercher's screams.
Knox, from Seattle, and her then boyfriend Rafaelle Sollecito were put on trial four times for the murder, serving four years in prison through convictions and appeals until they were exonerated last March.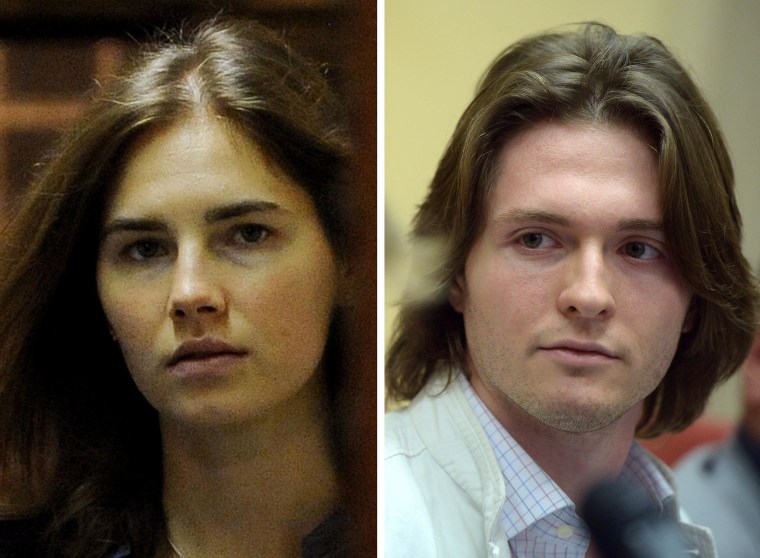 Prosecutors argued that the pair went to Kercher's apartment and killed her in what began as a sex game, but Knox insists she was at Sollecito's apartment.
Guede was convicted after his DNA was found on Kercher's body and his footprints were in her blood. He fled to Germany in the days after the killing.
In his interview, which aired Thursday night on Italian television channel RAI 3, he explained in detail how he was making out with Kercher in the apartment when he suddenly had to use the bathroom.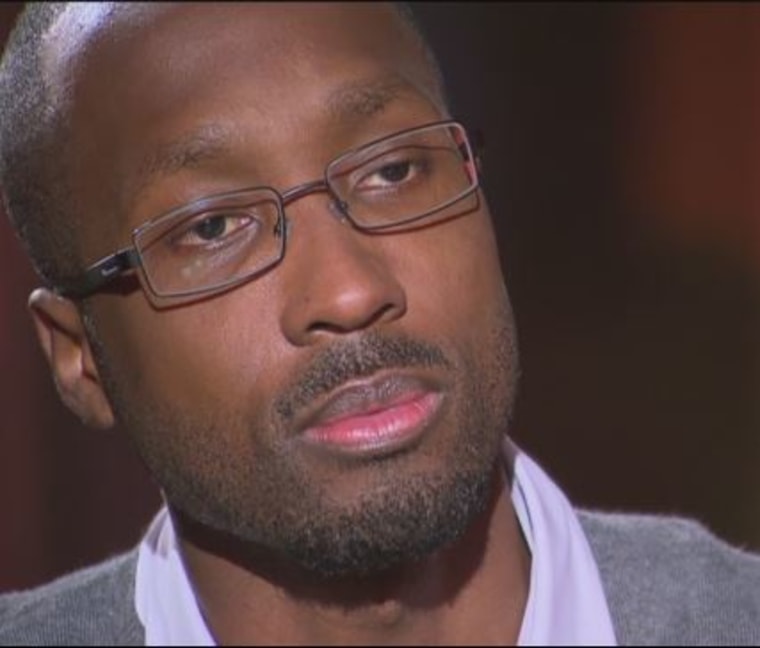 "While I was doing that I heard the bell ring," Guede said. "Meredith opened the door, and I heard the voice of Amanda Knox coming into the house. They started arguing. Earlier on Meredith complained about her stealing money, so I didn't worry too much, and remained in the bathroom."
The interviewer asked Guede to confirm that he believed Knox was in the apartment.
"Yes, I clearly recognized her voice," he said, adding: "101 percent."
He said he remained in the bathroom until he heard "a scream so loud" that it was audible over the music on his iPod. "When I got out the lights were all off apart from Meredith's bedroom," he said. "I saw the silhouette of a man in front of her door."
He said the man and Knox ran off after they realized there was someone else in the apartment.
Italian authorities were not immediately available for comment.
Sollecito said he had no comment to make. "As I have said many times, I do not watch TV. I do not know Guede, nor have I ever met him aside from in court."