The U.S. ambassador to the United Nations warned Wednesday that the collapse of Iraq's largest dam would be "catastrophic."
The entire population of Baghdad would be faced with the stark choice of having "to flee or risk being stranded by flood," Ambassador Samantha Power tweeted after receiving what she called a "chilling briefing" on the state of the poorly maintained Mosul Dam.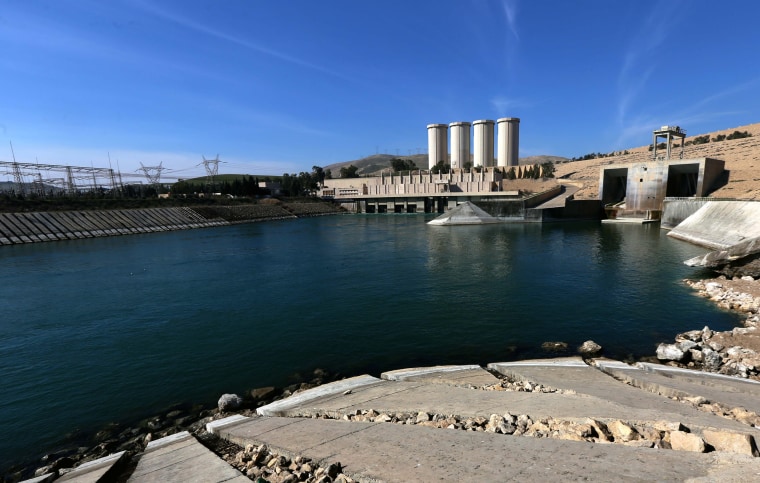 Power's dire warned came a week after the U.S. Embassy in Baghdad warned that 1.5 million Iraqis were in danger of being killed a wall of water if the 370-feet-tall dam — located some 30 miles north of the ISIS-held city of Mosul — were to give way.
"While important steps have been taken to address a potential breach, the dam could still fail," Power said after a briefing that included U.N. and Iraqi government officials.
"In the event of a breach, there is the potential in some places for a flood wave up to 14 meters high that could sweep up everything in its path, including people, cars, unexploded ordnance, waste and other hazardous material, further endangering massive population centers that lie in the flood path."
In addition to Baghdad, those population centers include cities downstream on the Tigris River like Tikrit and Samarra.
Related: 1.5 Million May Die if Mosul Dam Fails: Iraq Expert
Power called on the U.N. member states to press for "urgently-needed repairs" to "prevent a humanitarian catastrophe of epic proportions."
Power's remarks echoed what had been said Tuesday at a hearing by Army Gen. Lloyd Austin, commander of U.S. Central Command.
"If the dam fails, it will be catastrophic," he said. "There will be thousands of people downstream that will ... either be injured or killed, certainly displaced."
When ISIS captured the dam in August 2014, the workers whose job it is to pour cement under its foundation continuously to keep it from collapsing, a process known as "grouting," fled for their lives.
Iraqi and Kurdish forces backed by U.S. air power recaptured the dam several weeks later. But half the workers did not come back because they had not been paid in months. And hiring replacements was hampered by squabbling between Baghdad and the Kurdish regional governments.
Some in the government of Prime Minister Haider al-Abadi have sought to downplay the risk. But the government has also advised many residents of the heavily populated Tigris River valley to move at least 3.5 miles away from its riverbanks.
And last week, the Baghdad government signed an 18-month, $296 million contract with the Italian engineering company Trevi to maintain the massive dam.
"There must be a quick and intensified repair to the dam," Iraqi MP Shurok Al-Abaychi told NBC News. "The second thing is that they need for enough staff to do that. They have 50 percent shortage in the staff that could operate and repair the dam."